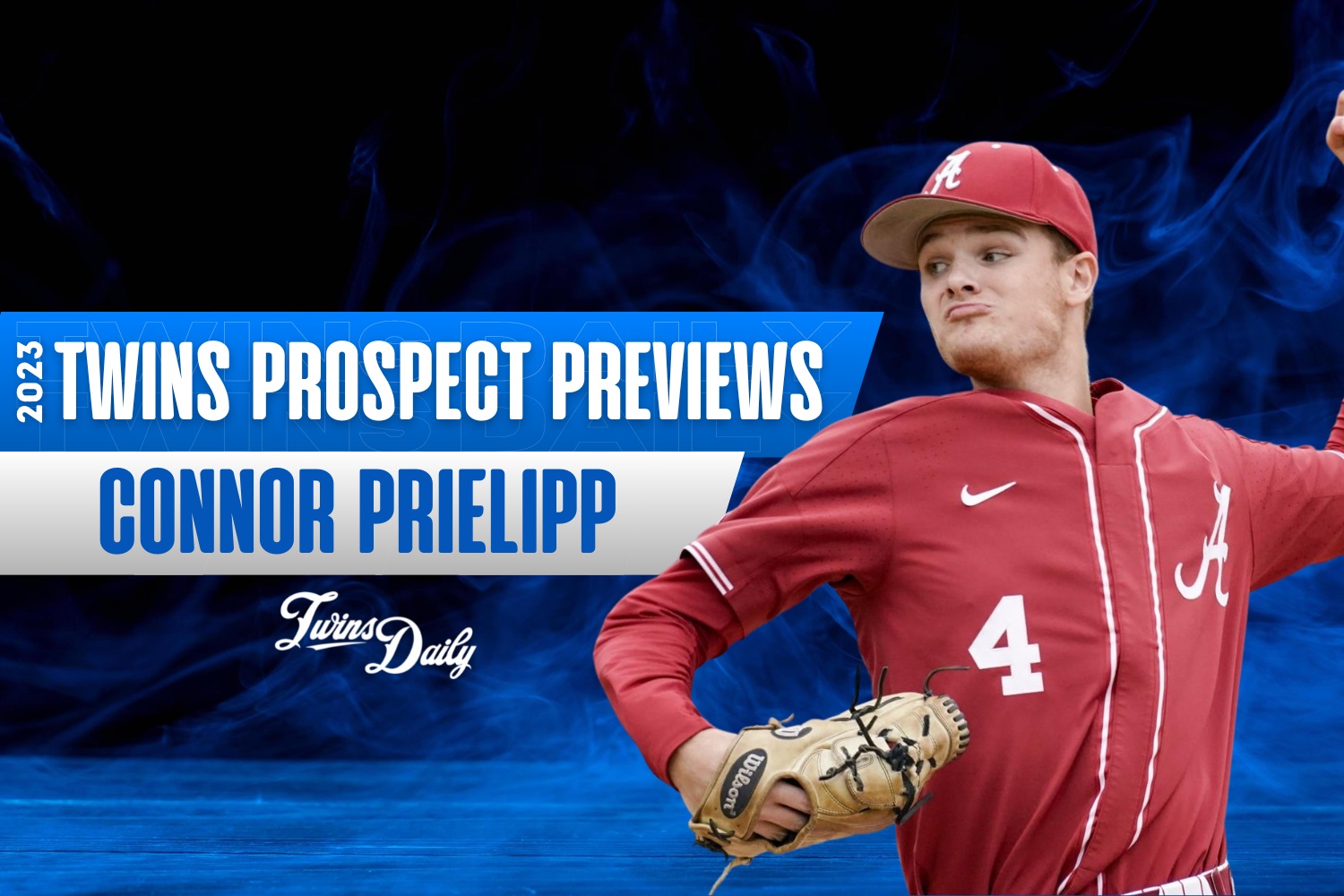 A Prospective Ace?
As the Minnesota Twins prepared to make their second selection in the 2022 MLB Draft, Twins fandom held its collective breath. A fanbase rarely coalesces around a prospect so uniformly. It's rarer still that said prospect is still available to be selected by the team whose fan base is obsessing over them. Rarest of all is the team selecting said player. With the 48th overall selection in the draft, the Twins selected Connor Prielipp, and the universe momentarily moved into perfect alignment.
Prielipp is a left-handed pitcher from Tomah, Wisconsin, a town famous for existing on the I-90 corridor between the Twin Cities and Madison, where there are a lot of gas stations and not much else. The Twins drafted Prielipp in the second round and signed him to a $1.825 million bonus resulting in the rare actualization of many fans' draft fantasies. Most thought he would go in the middle to the end of the first round.
Here's a quick video overview of Prielipp from Tom Froemming:
Scouting and Signing
Fastball: 60 Slider: 70 Changeup: 55 Control: 55 (scouting grades courtesy of Baseball America)
Suppose our timeline had skewed into a different tangent, like Marty McFly's in Back to the Future 2. In that timeline Prielipp, a 6'0, 210 pound pitcher out of the University of Alabama, would have been a top ten draft pick. He posted a 0.98 ERA in 28 innings of work in 2020 pre-COVID, racking up an eye-watering 45.6 K%, with an 11.7 BB% against good competition. That is an incredible stat line. Prielipp's 2021 season was cruelly ended by Tommy John surgery. Suddenly, the best left-handed pitching prospect in the draft was shrouded in uncertainty.
Prielipp had to rely on pre-draft bullpen showcases to convince MLB scouts he was on the road to recovery. The Twins jumped at the chance, recognizing that a pitcher of his caliber would only be available to them with the 48th pick. Pitchers are generally a high-variance bunch, and Prielipp is an extreme example. The floor is never fully recovering from his arm injury. The ceiling? Well, let's examine.
To date, Prielipp has relied on three pitches. His fastball sits in the low 90s but can reach as high as 95 mph. He has a changeup that sits 82-85 mph that had a good whiff percentage early in his college career but had less usage than his fastball or slider because he didn't need to use it. The pitch to write home to mama about is his slider. It's immediately in contention to be the best in the Twins system (with Raya and anyone else you'd care to mention). Pre-injury it was one of the best pitches in the entire 2022 draft class and generated a 50% whiff rate that scouts placed between a 65-70 grade pitch with an extremely high spin rate.
Likely to Start At: Extended Spring Training
During his pre-draft bullpens, Prielipp showed solid stuff but spotty command of his pitches, to be expected when a pitcher is recovering from a major injury. Talent evaluators seemed interested, as over 100 attended one of his bullpen sessions in the run-up to the draft. I'd expect the Twins to be extremely cautious with Prielipp (who's already working out in Fort Myers). Some extended time in Fort Myers followed by an assignment to low A to continue to build him up and monitor his arm seems likely. Prielipp is a challenging prospect to project because he has no track record. With an injury-free, effective season, I'd be surprised if he wasn't in top 100 prospect lists by the beginning of the 2024 season. If you want a pitcher to dream on, Prielipp is it. Injuries may not allow him to get there, but he has the tools to become a front-line starting pitcher.
How excited are you by Connor Prielipp? What was your reaction to the Twins drafting him? What would constitute a successful 2023 season? Add your thoughts in the comments.