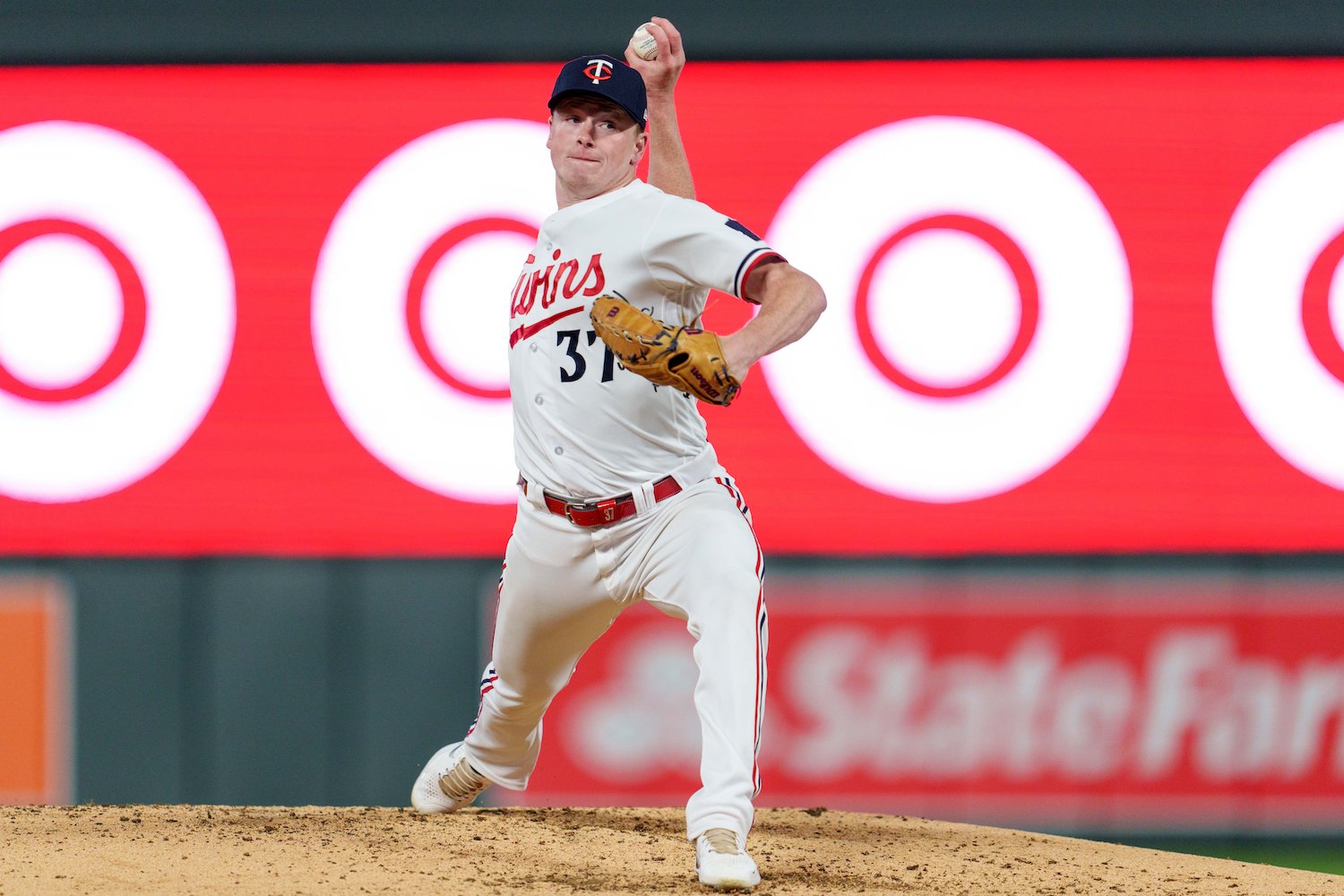 Image courtesy of Matt Blewett - USA TODAY Sports
The 162-game Major League Baseball regular season is a war of attrition. Having front-end starting pitchers and above-average hitters is crucial, but it is equally essential to succeed on the margins by having a solid bench and fortified back end of the bullpen. As the old saying goes, a chain is only as strong as its weakest link. 
While this is true for the regular season, the postseason is an utterly different beast, especially a potential three-game Wild Card series. In contrast to the attrition-like nature of the regular season, the postseason is a flash in the pan where a team's success is contingent on the team's best players performing up to their capabilities in an exceptionally short-lived amount of time.
In recent history, teams who have made deep playoff runs tend to have an exceptionally strong starting pitching rotation mixed with a productive lineup. For example, the 2019 World Series-winning Washington Nationals had aces in Max Scherzer and Stephen Strasburg mixed with complimentary above-average arms in Patrick Corbin and Aníbal Sánchez. If the Nationals didn't have this rotation, they wouldn't have won the World Series, let alone get a postseason bid. 
When looking at the World Series favorites this season, the Atlanta Braves have a theoretically elite three-man rotation consisting of Max Fried, Spencer Strider, and Charlie Morton, in addition to the best lineup in recent Major League Baseball history. Now, Fried and Morton are currently on the 15-day IL and could miss some time in the postseason, but the point still stands. 
Like the 2023 Braves and 2019 Nationals, the Twins have above-average starting pitching options in Pablo López, Sonny Gray, Joe Ryan, and Bailey Ober and a serviceable lineup. While the Twins' starting pitching is a strength that will likely be the deciding factor in if they can advance deep into the playoffs, they also possess a different and unique strength that has rarely been seen in Major League Baseball regular season or postseason history.
That strength resides in the Twins' impressive group of multi-inning capable stretch relievers.
Headlined by traditional starting pitchers in Louie Varland, Chris Paddack, and Kenta Maeda, the Twins have three multi-inning capable pitchers who could piggyback López, Gray, or Ryan as a bridge to the Twins' high-leverage relief pitchers in Caleb Thielbar, Griffin Jax, Brock Stewart, Emilio Pagán, and closer Jhoan Duran. 
To illustrate how this form of bridging could work, let's look over a hypothetical situation.
In Game One, Pablo López throws four innings and gives up one earned run, and the Twins have a 3-to-1 lead heading into the fifth inning. López has pitched well, but he was struggling in the fourth inning, and it might be in the Twins' best interest to take him out of the game. 
Instead of being forced to use Pagán, Jax, Stewart, and Duran to get through the final four innings, the Twins could instead piggyback López with one of their multi-inning relief pitchers in Varland, Paddack, or Maeda for two or three innings.
Using one of their multi-inning capable stretch relievers in Varland, Paddack, or Maeda benefits the Twins in two ways.
First, using Varland, Paddack, or Maeda in a multi-inning role would allow their high-leverage relief pitchers to be available in more than one or two of the potential three-game Wild Card series. 
Second, Varland and Maeda have proven to be effective out of the bullpen, and it is fair to assume Paddack will be, so using them in a more condensed setting would allow the Twins to maximize Varland, Paddack, and Maeda's velocity and overall stuff. 
It is still being determined whether this is what the Twins will do. Regardless, with Varland working exclusively out of the bullpen, Paddack activated as a reliever from the 60-day IL on Sunday morning, and the Twins announcing Maeda's move to the bullpen on Sunday evening, it appears that this is the plan they are heading toward for at least the potential three-game Wild Card series. 
During the regular season, the Twins used pitchers the likes of Josh Winder, Cole Sands, Brent Headrick, Jordan Balazovic, José De León, and Simeon Woods Richardson as break glass in case of emergency-type stretch relievers who would only be used if the game had become a blowout or if the starting pitcher on that particular day needed to be pulled early either due to health or poor performance.
While this mold of stretch reliever worked during the regular season, the Twins look to be drastically changing the purpose of this type of pitcher, and the timing couldn't be more advantageous.
What do you think of the Twins multi-inning capable stretch relievers? Should the Twins prioritize using them during the Wild Card round? Comment below.