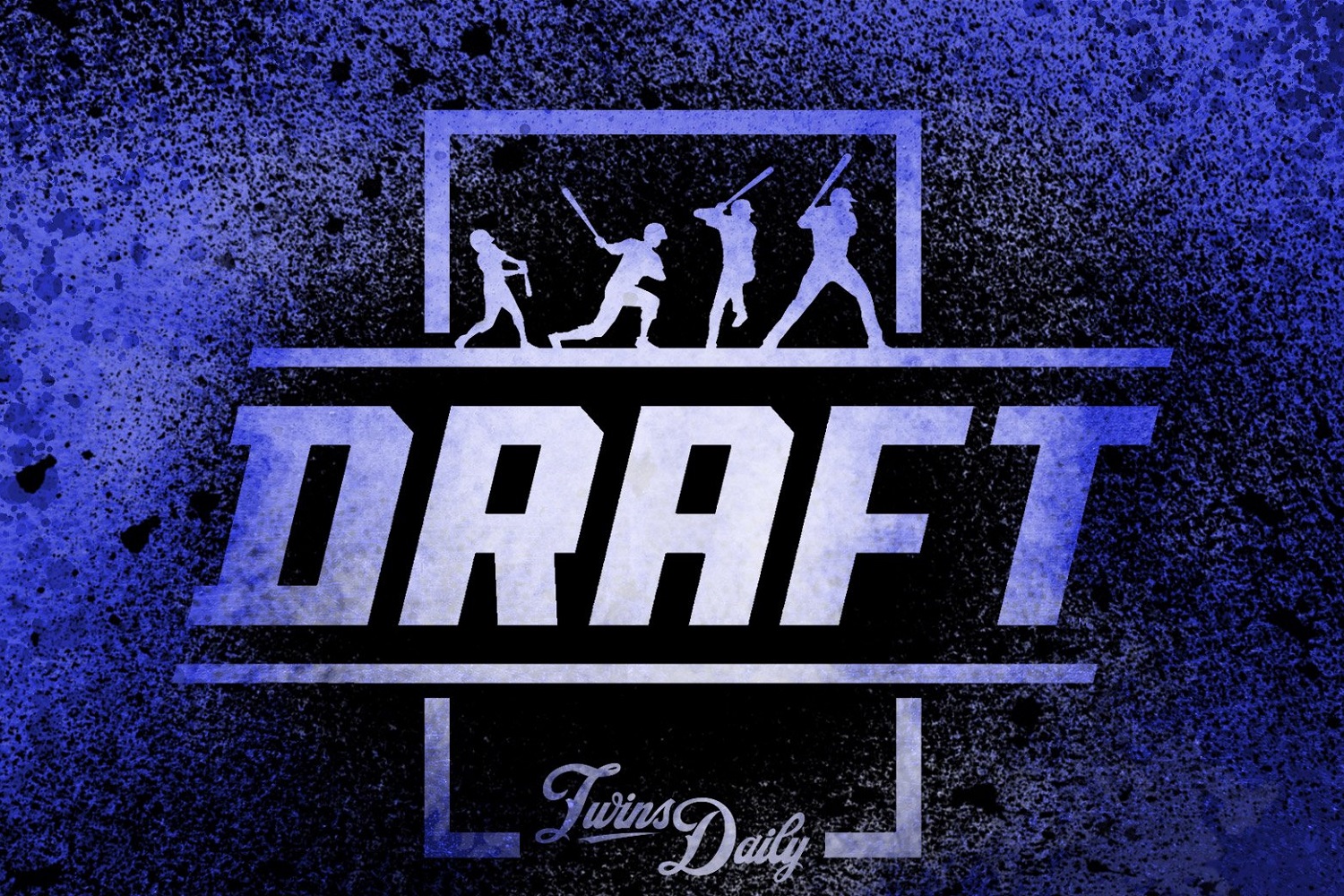 Image courtesy of Thieres Rabelo
While the Minnesota Twins offseason has been slow and laborious, the organization was granted a boon on Tuesday night, jumping eight spots in the inaugural MLB Draft Lottery, snagging the number five overall pick in the process. The pick offers the Twins a huge opportunity to add a top-100 caliber prospect with their first pick. With that in mind, who are names to know?
An oft-injured Jacob DeGrom netted a staggering 5-year, $185 million contract this season. Why is this relevant to the Twins draft? Contracts like this make it extremely unlikely that Minnesota will be players in elite starting pitching free agency. The Twins have leaned heavily into college bats since the Derek Falvey era began, is it time to buck that trend?
Here are some pitching prospects to know ahead of prep/college baseball season (in no particular order). These names are extremely preliminary. This list will change significantly as the season unfolds, but it's never too early to start draft prep!
Chase Dollander, RHP, Tennessee
At the time of writing, Chase Dollander is a consensus top two prospect in the 2023 draft. So, why include his name on the list? The MLB Draft is ALWAYS full of surprises (remember Kumar Rocker)? 
Dollander is an ace in the making. The 6'3 righty struck out 108 batters in just 79 inning of work in 2022. His fastball sits at 95mph but is routinely humped up to 99mph. Dollander has a slider, curveball, and changeup combination for secondary offerings, in addition to excellent control (13 walks in 2022). If he has a good 2023 season, he's a candidate to go first overall.
Rhett Lowder, RHP, Wake Forest
Lowder has a flow that rivals Mike Clevinger's and more importantly, had an outstanding sophomore season at Wake. Lowder struck out 105 batters in 99 innings of work. Lowder has good control, walking 26 in 2022. His arsenal consists of a low-mid 90s fastball and a filthy changeup that is already a plus pitch. Lowder made a massive leap between his freshman and sophomore seasons and is a name to watch in 2023.
Paul Skenes, RHP/DH, LSU
Skenes is a two way player who transferred to LSU after his sophomore season and will spend 2023 under the tutelage of Wes Johnson. Skenes is a unit at 6'6, 235lbs and has a profile the Twins would find appealing as a pitcher. His fastball sits in the mid 90s but he can crank it up to 98mph, also boasting high spin rates. Skenes has a split change with late tumble and a sharp slider as secondary offerings. Oh, and he clubbed 13 home runs in 2022 for Air Force.
Hurston Waldrep, RHP, Florida
Waldrep has one of the most electric arms in the 2023 draft class. Initially used as a reliever in his freshman season at Florida, he transitioned to a full time starter role in 2022. In 90 innings of work he struck out 140 batters (not a typo) and walked 33. Waldrep has a fastball he cranks up to 98mph in addition to a sharp slider that posted a 53% whiff rate in 2022. Waldrep is the epitome of a dominant power pitcher. If he can avoid reliever risk, he can be one of the first pitchers off the board.
Noble Meyer, RHP, Jesuit HS
Meyer has the type of profile that will rocket up draft boards with a strong spring. At 18 years old, 6'5, and 195 lbs, he still has a ton of projectability left and has already moved from a fringy first round prospect to an established middle to front end prospect. Meyer's fastball already sits 96-98 mph. Additionally, he has a power slider that sits mid-upper 80s with vicious break. Meyer has a solid, repeatable motion and with a strong spring, is the likely favorite to be the top prep arm taken in the draft.
Which of these names appeals to you? What prospects are you most excited about ahead of the 2023 draft?