Posts

45

Joined

Last visited
Social
Twitter

Five minutes for fighting
Five minute major's Achievements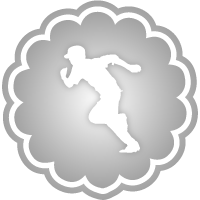 Prep Ball (1/14)
Recent Badges
56
Reputation
Trading away Steer and CES for an injured pitcher has to be in the "special considerations" category. Huge mistake IMO.

It was frustrating in that it was obvious fairly early on that this team was not that good. A very easy schedule to start the season compounded by playing in the weakest division in baseball gave some fans a false sense of what this team's destiny was going to be. Once they started playing harder teams, the true skill level of this team was evidenced. For me, the trade deadline was an absolute failure, particularly in what we gave up for Mahle. That trade will haunt down the road.

I am terrified that CES is going to be the next David Ortiz for Twins fans. I am convinced he is going to be something special.

There should be no future with Rocco. They will never win big games with him. Period. Pin this post.

Appreciate the time you put in the article but you are wrong. The trade for Mahle was simply ridiculous particularly because they did not address the biggest need which has been offense. This team can not and will not hit playoff caliber pitching. We gave up a serious stud in CES who is a legitimate can't miss MLB level stud hitter. Imagine him and Miranda back to back in the lineup. We will have to do just that.

Obviously Sano is gone. Obviously Grey is signed. And it should be obvious that Bundy is gone. With the expected departure of CC, the Twins will have plenty of money to add another top tier starter to compliment Grey, Ryan, and Mahle. Adding a legit #1 (Correa's money will get you that) gives the Twins an imposing top 4. Royce Lewis has proven himself MLB ready and can slide right into SS when he is healthy which should not be too late into the season.

Low point? This team is an average team at best and has been all year. They benefitted early on from a very easy schedule playing in the weakest division in baseball. I am not sure how anybody thought this team was going anywhere this year. We gutted our farm system out of desperation and our going to regret it down the road.

I just can't get over the folks that think this was a good move. This team is going nowhere. What on Earth are you people watching besides the actual games themselves. This was such a bad trade in itself. We gave up way too much. CES is going to haunt us like David Ortiz.

Like posted by others, the offense has been the most dissapointing and was not addressed at all at the deadline. I just do not see this team going anywhere in the post season, even with these additions. I also have zero confidence in Rocco's managing capabilities, particularly in pressure packed games. He has tremendously benefited from the bat of Nelson Cruz up to this season and now the weakest division in baseball. I am convinced the Christian Encarnacion-Strand is going to be an absolute stud. We will see him in the HR derby for multiple years. I like Mahle but he is not going to be a difference maker this year and we have control only for one more season. I personally think the FO gave into the media and fan pressures with these moves. I do not mind the secondary trades nearly as much as those seem to be better deals. Overall grade C-. We needed a big bat and should not have traded CES.

Five minute major reacted to a post in a topic: Roundtable: How Do You Feel about the Twins Deadline Day Deals?

Wow. We gave up way too much for him. I think Christian Encarnacion Strand is going to be a stud at the MLB level iin a few years. But this team, which is going nowhere in the playoffs, was pressured into this by short sighted fans and media. At least there is a couple years of control but I think we are going to rue the day we gave away CES. I understand that you have to pay for a pitcher like this but this was too much.

The early results of the 2021 draft are extremely promising! I have been critical of this FO but IMO there is no denying that they grade VERY high here early on.

Leading the majors in being shutout while playing in arguably the weakest division in MLB proves that offense is the overwhelming issue with this team. Well, that is next to brutal head coaching and the worst conditioning/trainers in baseball. I don't see light at the end of the tunnel with any of these issues with current management/coaches.

I am going to scream this for the people in the back. This team is average at best with a subpar manager. They are going nowhere. The offense is the overwhelming issue with this team. Rocco rode the back of Nelson Cruz and we are seeing what this team is like without him. The current first place standing of this team is an illusion. I love my Twins, but this team is simply average and not playoff worthy.

And the vaccine does not prevent you from getting covid and the potential long term affects from it. The vaccine does not stop you from spreading it either. A vaccine that was rushed to market by companies competing for BILLIONS of dollars and are legally protected from any lawsuits. The survival rate from Covid for professional level athletes at this age is almost 100%. There is increasing evidence that the vaccine is causing many more examples of serious health affects as time goes by. The media, which recieves millions from big pharma, is not covering this. Anybody that feels that this specific vax should be absolutely mandated simply is not relying on logic, science or common sense.