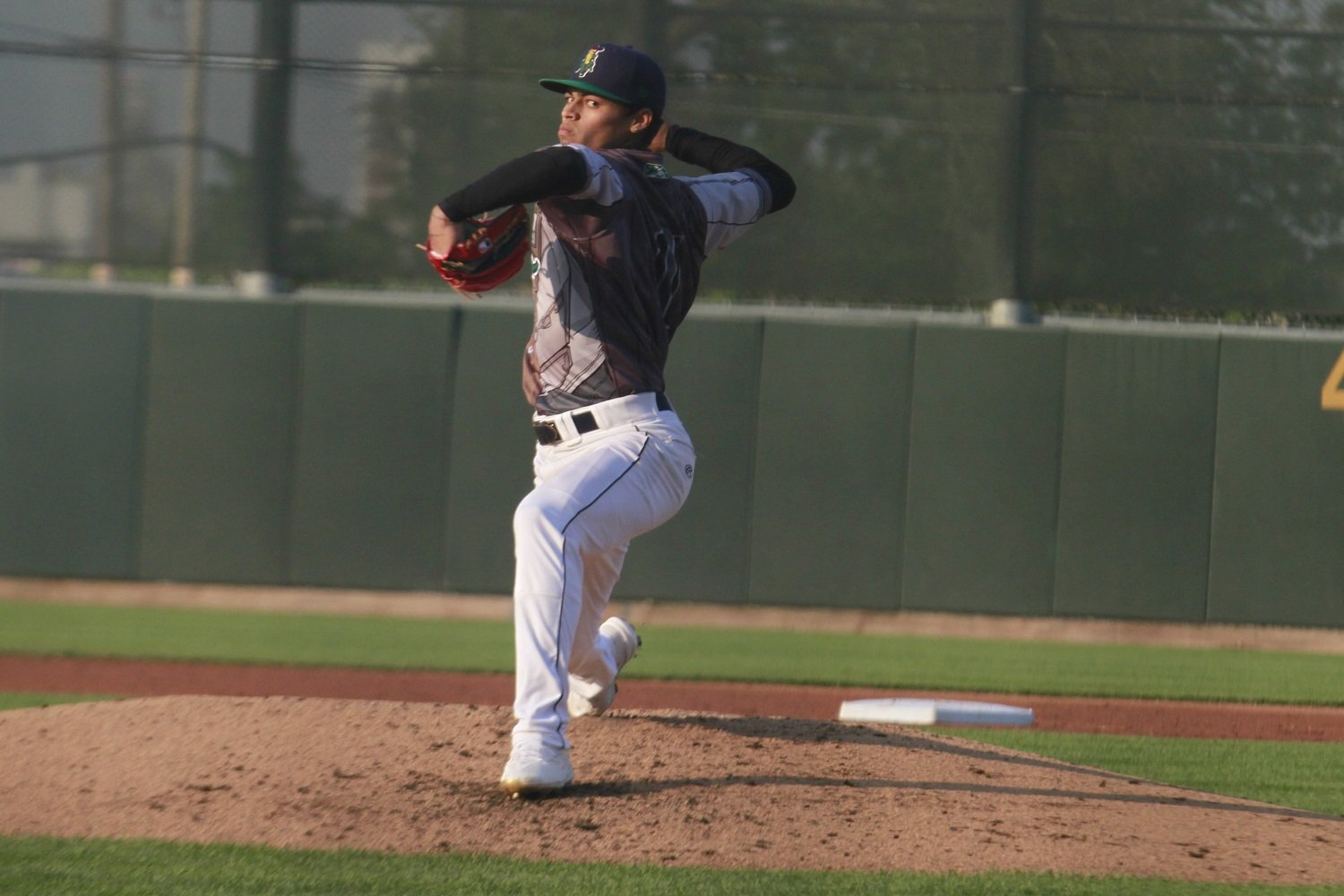 Image courtesy of McKenzie Short, Cedar Rapids Kernels
Major League Baseball's 2023 Draft is scheduled to start on July 9, 2023. Each team prepares for the draft with a specific plan, and sometimes those plans play out better than others. To prepare fans for the upcoming draft, this series will examine recent Twins drafts and how those players have performed so far in their professional careers.
First Round: Aaron Sabato
The Twins were drafting at the end of the first round (27th overall) after a strong 2019 season. The pandemic wiped out nearly the entire college and high school season leading into the draft, making evaluating talent even more challenging. Only five first-round picks from 2020 have provided positive WAR so far in their big-league careers.
Sabato was an interesting pick by the Twins because he was a slugging college bat with little defensive value. Players must provide exceptional offensive value with this specific skill set during their minor league career. Last season, Sabato showed flashes of his potential by posting a .799 OPS with 30 extra-base hits in 80 High-A games. His OPS dropped over 100 points after being promoted to Double-A, but he was over a year younger than the average age of the competition at that level. His 2023 season started late due to injury, so the sample size needs to be more significant to make substantial evaluations. 
Second Round: Alerick Soularie
Soularie spent parts of two college seasons at the University of Tennessee and posted a 1.034 OPS in 76 games. At the time of the draft, evaluators viewed him as a toolsy college outfielder with the potential to improve on both sides of the ball. His college power numbers have yet to follow him to his professional career. In 2021, he posted a .668 OPS at Low-A and improved by 48 points during last season at High-A. Soularie has played the 2023 campaign at Double-A, where he is over a year and a half younger than the average age of the competition at his level. He has hit .220/.365/.300 (.665) with two extra-base hits in 19 games. Last year, he split time between second base and the outfield, but he has only played corner outfield in 2023. 
The Twins surrendered their third-round pick after signing Josh Donaldson leading into the 2020 season. Atlanta gave him the qualifying offer, but he declined it to test free agent waters. At the time, teams that received revenue-sharing money, like the Twins, lost their third-highest unprotected selection in the next draft for signing a free agent that rejected a qualifying offer. In a draft with limited picks, there could have been value in still having a third-round selection. 
Fourth Round: Marco Raya
Raya is the Twins' highest-ranked prospect from the 2020 MLB Draft, and he looks like a steal in the fourth round. His small stature likely caused him to drop on some team's draft boards, but he has been fantastic during his professional career. In 2022, he posted a 3.05 ERA with a 1.077 WHIP and a 76-to-23 strikeout-to-walk ratio at Low-A. The 19-year-old was three years younger than the average age of the competition and faced older batters in over 82% of his plate appearances. Baseball Prospectus ranked him the 53rd-best prospect in the pre-2023 top-100 rankings. Minnesota pushed Raya to Cedar Rapids this season, and he has built off his strong 2022 season. In his first seven starts (20 2/3 innings), he allowed six earned runs on ten hits with 24 strikeouts and five walks. It will be interesting to see if he starts getting more national attention as he continues to produce in the lower minors. 
Fifth Round: Kala'i Rosario
The Twins selected Rosario as an outfielder out of high school in Hawaii. He made his professional debut in the 2021 season for the FCL Twins, where he hit .277/.341/.452 (.793) with ten doubles, four triples, and five home runs. Last season, he played over 100 games for Fort Myers with a .727 OPS while setting career highs in home runs (12) and doubles (21). He's off to a tremendous start at High-A during the 2022 season. In 46 games, he has hit .292/.398/.526 (.924) with 12 doubles, two triples, eight home runs, and 27 walks. He's faced older batters in all but four plate appearances, so that makes his performance even more impressive. 
OTHER POSTS IN THE SERIES
-2019 Draft Retrospective
-2018 Draft Retrospective
-2017 Draft Retrospective
-2016 Draft Retrospective

What are your impressions of the 2020 draft class? Who will have the most significant impact at the big-league level? Leave a COMMENT and start the discussion.