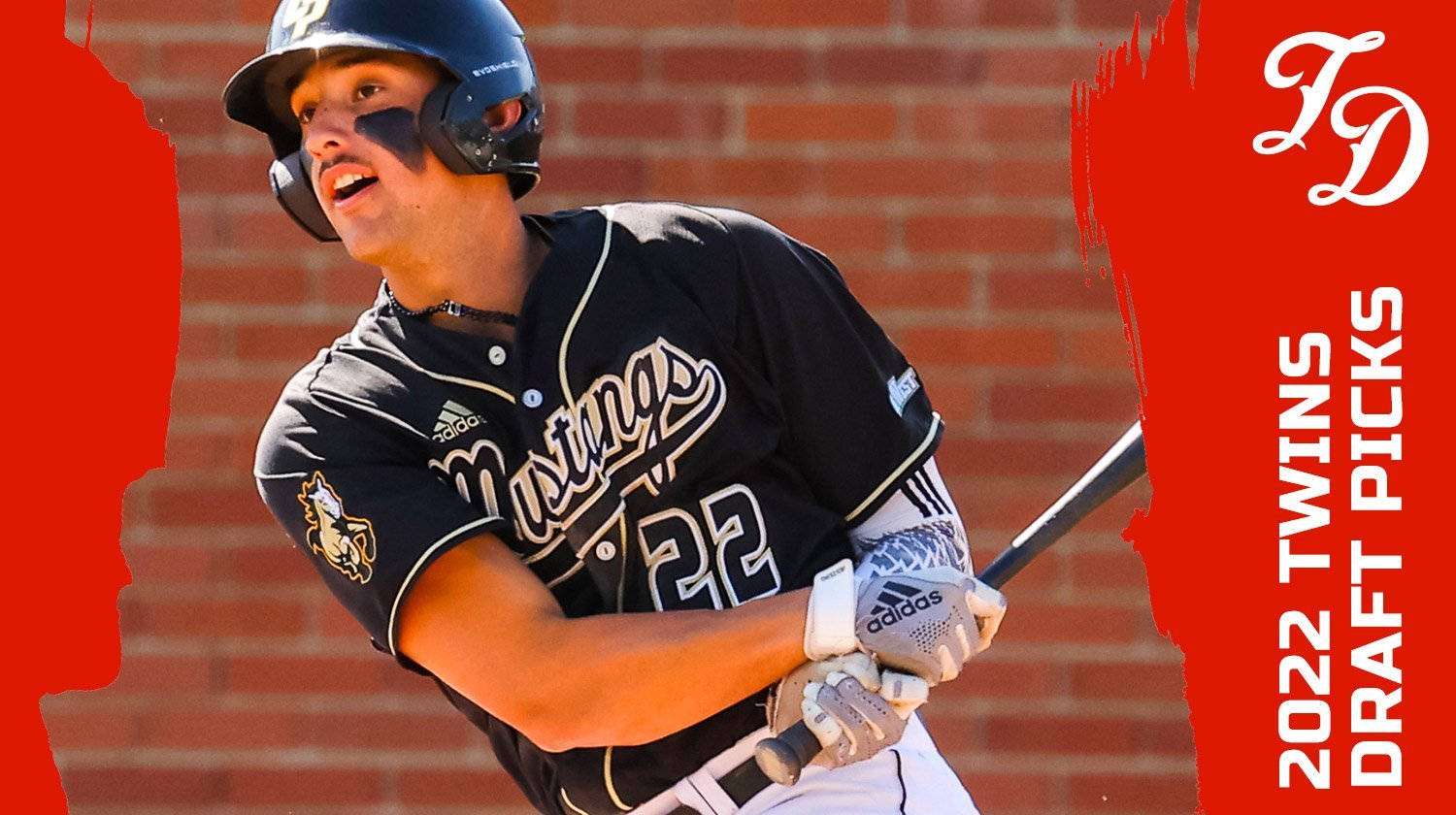 You can go more in-depth on any specific player in the Twins Daily Draft Tracker. 
I'll give you the class overview here. 
All of the Top 10 round selections and seven of the Day 3 selections are signed, sealed and delivered. We'll keep you updated at Twins Daily as they all embark soon on their professional careers. 
Only Brooks Lee (first round) and Connor Prielipp (second round) came in over slot. Surprisingly enough, Lee's bonus was more over slot than Prielipp's. Both figure to enter the Twins Top 10 prospects and it isn't out of the question to consider Lee and Prielipp the organization's top hitting and pitching prospect, respectively. 
In order to get both players signed to over slot deals, the Twins had to shave money off their Day 2 picks. Each one of those players came in under slot - between $24,100 and $178,500 - to guarantee the Twins could make that happen.
Now that the dust has settled and figures are public, there are a few interesting tidbits.
The Twins spent $9,933,700 of their $10,081,500 bonus pool, meaning they still have $147,800 remaining to spend. Additionally, they could spend 105% of their bonus pool without any penalty. That means the Twins could spend up to $651,875 more.
Omari Daniel has not signed yet, but he will be reporting to Fort Myers this weekend and is likely to forego his college eligibility to begin his professional career. Sources have indicated that Daniel's bonus will not exceed $125,000, which would require the signing team to dip into their bonus pool.
So that leaves Garrett McMillan (Alabama) and Korbyn Dickerson (Kentucky prep committed to Louisville). Both have said publicly they will not be signing and that would be the expected outcome. The Twins could offer either one $272,800 (sixth round money) to sign. That would put them right at the limit of their bonus pool. If they wanted to use the 5% extra, they could sign either to $776,875 (which is basically third round money) or they could offer each $450,937 (late fourth round money). 
A late signing after professing publicly that a player is returning isn't unprecedented. The Twins signed Edouard Julien for $493,000 in 2019 after he stated he was going back to Auburn
As the signing deadline approaches next week, the only question remains... will either McMillan or Dickerson change their mind?
 

MINNESOTA TWINS

$651,875

 
 

Player

Round

Slot

Bonus

$147,800

 
 

Brooks Lee, SS, Cal Poly

1

$5,442,400

$5,675,000

-$232,600

 
 

Connor Prielipp, LHP, Alabama

2

$1,662,700

$1,825,000

-$162,300

 
 
Tanner Schobel, SS, Virginia Tech"}" style="font-size:9pt; padding:2px 3px 2px 3px; vertical-align:bottom">

Tanner Schobel, SS,

Virginia Tech

CB

$1,002,000

$1,002,000

$0

 
 

Andrew Morris, RHP, Texas Tech"}" style="font-size:9pt; padding:2px 3px 2px 3px; vertical-align:bottom">Andrew Morris, RHP, Texas Tech

4

$533,300

$500,000

$33,300

 
 

Ben Ross, SS, Notre Dame Coll."}" style="font-size:9pt; padding:2px 3px 2px 3px; vertical-align:bottom">Ben Ross, SS, Notre Dame Coll.

5

$398,500

$220,000

$178,500

 
 

Jorel Ortega, 2B, Tennessee"}" style="font-size:9pt; padding:2px 3px 2px 3px; vertical-align:bottom">Jorel Ortega, 2B, Tennessee

6

$301,200

$250,000

$51,200

 
 

Kyle Jones, RHP, Toledo"}" style="font-size:9pt; padding:2px 3px 2px 3px; vertical-align:bottom">Kyle Jones, RHP, Toledo

7

$235,600

$176,700

$58,900

 
 
Zebby Matthews, RHP, W. Carolina"}" style="font-size:9pt; padding:2px 3px 2px 3px; vertical-align:bottom">

Zebby Matthews,

RHP, W. Carolina

8

$187,900

$125,000

$62,900

 
 
Cory Lewis, RHP, UC-Santa Barbara"}" style="font-size:8pt; padding:2px 3px 2px 3px; vertical-align:bottom">

Cory Lewis,

RHP, UC-Santa Barbara

9

$164,100

$140,000

$24,100

 
 

Dalton Shuffield, SS, Texas State"}" style="font-size:9pt; padding:2px 3px 2px 3px; vertical-align:bottom">Dalton Shuffield, SS, Texas State

10

$153,800

$20,000

$133,800

 
 

Andrew Cossetti, C, St. Joseph's"}" style="font-size:9pt; padding:2px 3px 2px 3px; vertical-align:bottom">Andrew Cossetti, C, St. Joseph's

11

-

$125,000

 
 
 

Nate Baez, C, Arizona State"}" style="font-size:9pt; padding:2px 3px 2px 3px; vertical-align:bottom">Nate Baez, C, Arizona State

12

-

$125,000

 
 
 

C.J. Culpepper, RHP, Cal Baptist"}" style="font-size:9pt; padding:2px 3px 2px 3px; vertical-align:bottom">C.J. Culpepper, RHP, Cal Baptist

13

-

$125,000

 
 
 

Omari Daniel,

SS, The Walker School

14

-

Agreed

 
 
 

Ben Ethridge, RHP, So. Miss."}" style="font-size:9pt; padding:2px 3px 2px 3px; vertical-align:bottom">Ben Ethridge, RHP, So. Miss.

15

-

$125,000

 
 
 

Jankel Ortiz,

SS, Ac. Pres. HS (PR)

16

-

$125,000

 
 
 

Alec Sayre, OF, Wright State"}" style="font-size:9pt; padding:2px 3px 2px 3px; vertical-align:bottom">Alec Sayre, OF, Wright State

17

-

$100,000

 
 
 

Zachary Veen, LHP, Point Loma

18

-

$80,000

 
 
 

Garrett McMillan, RHP, Alabama

19

-

intends to return to Alabama

 
 

Korbyn Dickerson,

OF, Trinity HS (KY)

20

-

intends to go to Louisville