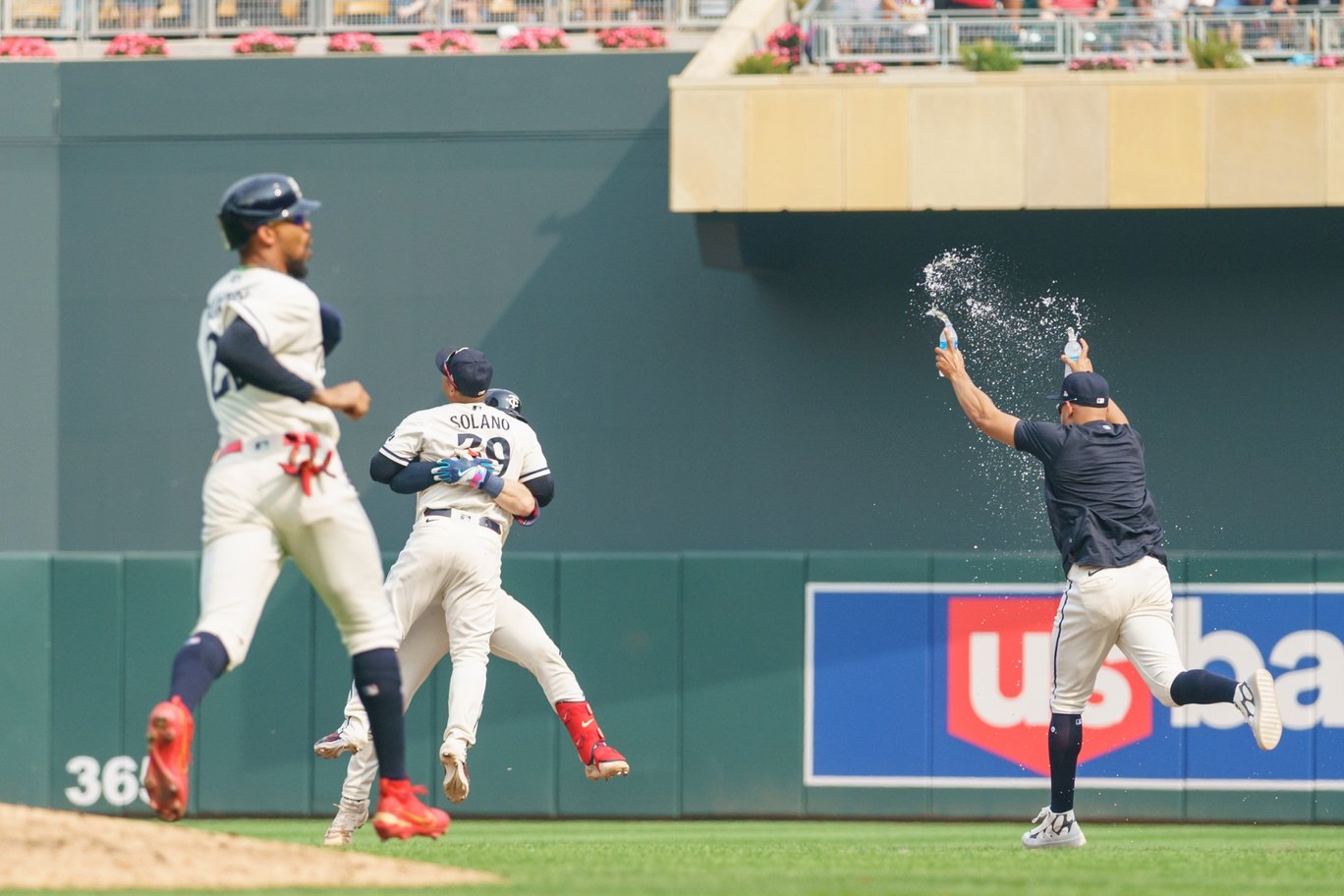 Image courtesy of Matt Blewett-USA TODAY Sports
As it remains, the Astros, Mariners, Blue Jays, and Rangers continue to battle over three potential positions in the American League playoff race. One team is guaranteed to sit at home throughout October. A total of three games separates them, which means every win in this last week will have to be fought to the bone.
To win those games, none of these teams can compromise and rest a starter for a playoff game they might not even make. Meanwhile, Sonny Gray and Pablo López are set to each have over a week of rest after their final regular season appearances over this week. With pitching probables almost set for the rest of the season, we can now see who might line up for these games.
While the Twins might want clarity on who they might face, this race to the final game could ensure that the team might not be ready to put their "ace" on the mound in Game 1. With the season-ending Sunday, October 1st, and the Wild Card beginning two days later, those teams will likely have to use their preferred Game 1 pitcher on the last day of the season and, if things go very south, perhaps quickly get a Game 2 pitcher out there to try and salvage a last minute win. Even with one day off, the bullpens of those teams might be similarly overtaxed going into this last week of work.
With the Twins, it all comes down to breaking the curse. Some of these potential matchups thus allow them to sneak at least one game by their opponents.
Here's how the four teams line up this week and how it might play out for the Twins:
Astros
Justin Verlander and Hunter Brown are currently projected for Houston's final games of the season in Arizona, which would likely only mean one would show up for Game 3 of a Wild Card race. That means the Dusty Baker-managed team will probably have their ground ball producer Framber Valdez to start a Wild Card series before turning to Cristian Javier for Game 2. The lefty Valdez will be trouble for Minnesota, but Javier presents an excellent opportunity. With an xFIP at 5.18, the Twins could make mincemeat of the struggling pitcher.
Blue Jays
The Blue Jays seemed likely to have a formidable rotation that has run into road bumps all season. However, their Cy Young candidate, Kevin Gausman, will face off against Tampa Bay on Sunday. Eliminating him from the series would likely put Chris Bassitt or José Berríos against the Twins in Game 1. Both are still quite formidable— Bassitt has a 3.17 ERA since the All Star Break, while Berríos has recovered from a disastrous start to his time in Toronto. But the Twins have previously exposed both their weaknesses and could do again.
Mariners
Luis Castillo recorded twenty strikeouts against the Twins in his two appearances against the team in July. Fortunately, Castillo is scheduled for Saturday for the Mariners in their fight with Texas, making him likely only available in a Game 3 situation. If the Twins were worried about George Kirby, the young ace would also be exhausted for Sunday's game. That will push rookie Bryce Miller or Logan Gilbert to the front lines. Neither are walks in the park, but the Twins put up six runs against Miller in July and have not seen Gilbert since 2022. 
Rangers
The Twins punished the Rangers in their September series. They would likely be happy to face the current AL West leaders in the playoffs, especially after future Hall of Famer Max Scherzer exited for the season. However, the current pitching schedule for the Rangers will give them some compelling options even if they play to the final game. Jon Gray will likely play the last game of the season for the Rangers, pushing Nathan Eovaldi or Jordan Montgomery into a Game 1 situation. While the Twins put up crooked numbers against Montgomery at the beginning of the month, the pitcher has gone seven innings in his last three starts while only allowing a single run. The former Red Sox could be trouble for Minnesota. During his injury stint, the Twins missed the pitcher, and he has yet to return to his top form. However, Eovaldi has more postseason experience than the rest of the lineup; if he shows up in that form, expect a lot of swings and misses.