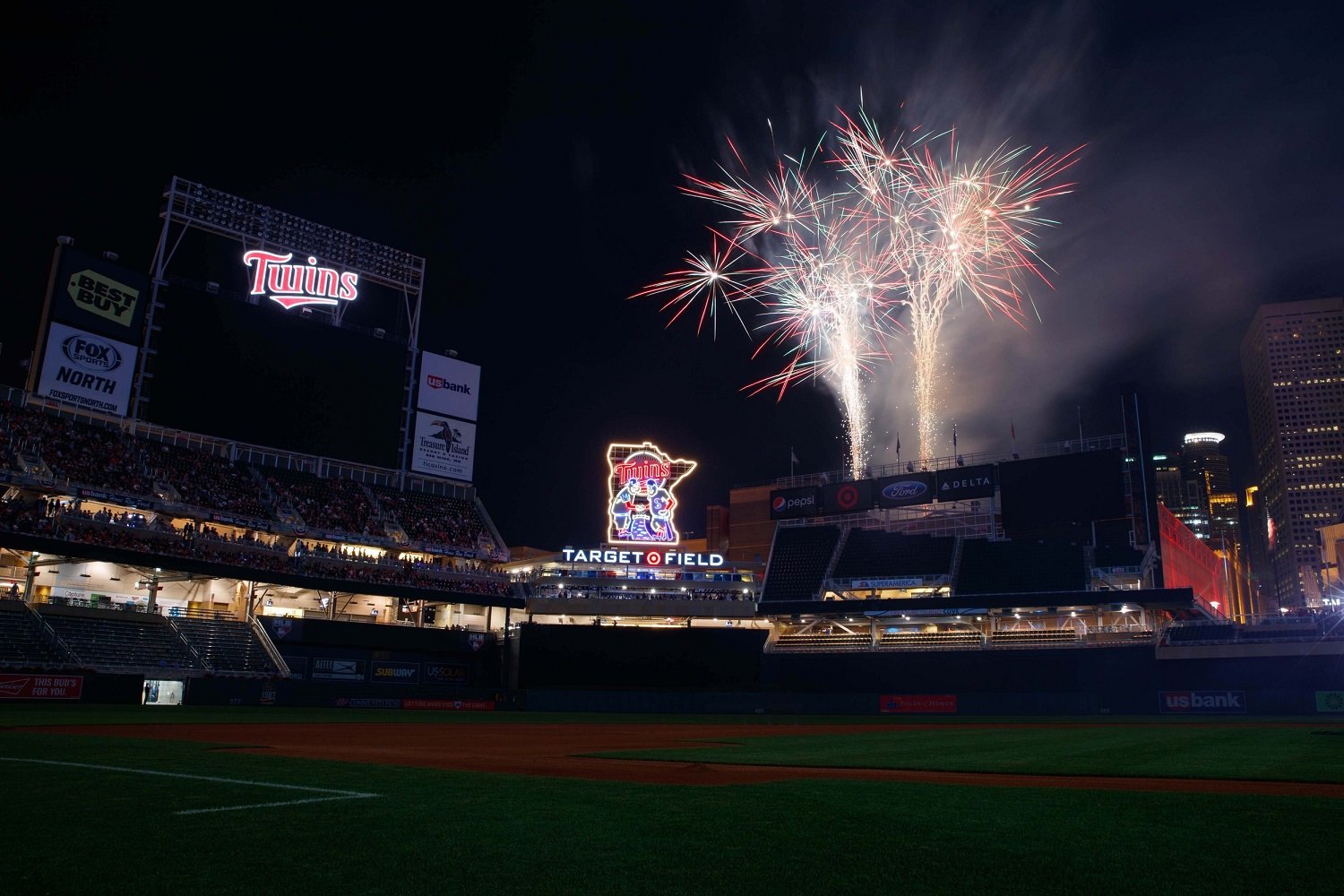 Image courtesy of © Jordan Johnson-USA TODAY Sports
The Twins are at a crossroads right now. They continue to churn out good pitching performances but alternate between having their offense completely shut down, or shut down just enough that their bullpen is pressed into needing perfection to seal wins. Can you remember the last time the team got blown out? It was arguably Kenta Maeda's last start against the Yankees. A month ago.
The pythagorean record sits at 31-20, which would be the mark of a truly contending, put-together team. Their run differential would be second best in the vaunted AL East. The easiest explanation for their 26-25 record is that they aren't playing well. They aren't executing and are losing the game-within-a-game battles pretty consistently. The lineup is struggling, but outside some recent minor IL visits, they aren't missing much due to injury.
So how does a team full of decent hitters start to hit? To quote your grandpa's favorite random sportswriter, they just need a spark. Sparks are ephemeral things, and the more analytically inclined of us who follow baseball don't really buy into the notion that they exist. But watch the games; the opposition is getting all sorts of sparks against the Twins.
What does a spark look like? The best example in my mind occurred in the 2020 NLCS between the Dodgers and Braves. The Braves were up 3-1 in the series and out to an early lead in game five, with the Dodgers starter, Dustin May, already out of the game. With runners on second and third and one out, Dansby Swanson blooped a ball to right field. Mookie Betts, in his first season as a Dodger and struggling in the series, came in and made an incredible catch, stayed on his feet and fired a strike to home plate which Marcell Ozuna appeared to beat.
But Ozuna had left early and was called out on review. The play was overturned and instead of being 3-0 Braves with a runner in scoring position, the inning was over, with the deficit still two runs. Corey Seager then led off the next inning with a home run and the Dodgers were back in it. They never looked back and steamrolled through the rest of the postseason.
Now, you can regard this play as a baserunning error on Ozuna's part (would he have scored if he tagged up properly, though?), or that a swing in fortunes like that shouldn't constitute a spark, but the energy in the park shifted considerably in that moment, and from that point on the more talented team had control of the series.
Willi Castro has done his level best to provide a spark to the Twins offense, dropping clutch bunts, making key defensive plays, hitting go-ahead home runs and even stealing home. But Willi Castro can't play much better than this. The team's identity can't hinge on Willi Castro. The straw that stirs the drink can't be the 26th man on the roster who only made the roster in the first place due to spring training injuries. 
This team needs a big moment from one of its up-and-coming/core players. So let's wishcase are a few scenarios that could get the team going:
Ed Julien gets red hot
This feels possible, depending on how long Jorge Polanco is sidelined. If Julien gets a few weeks of run and gets some big, game-swinging hits, his ascension could spark the rest of the offense.
Byron Buxton plays center and makes a game-saving catch
The win-loss record disparity of when Buxton plays and when he doesn't has been cited for years. The team plays better when their best player is involved. But right now they are only getting half of Buxton, and maybe that has something to do with their stagnation as an offense. Having Jorge López out there in the eighth, protecting a one run lead and seeing Buxton save multiple runs with a diving play in the gap, could certainly galvanize the team. It is risky though with his injury history, and it's hard to argue with the sheer volume of offense Buxton is providing playing nearly every day.
Jorge Polanco walks it off
Polanco has produced when in the lineup, but he hasn't been in it much. A walk-off or otherwise game-changing hit might provide a spark that only the most seasoned and reliable hitter on the team can provide.
Royce Lewis is hot out of the gate
No one on the team, outside of maybe Buxton, can provide the energy that Lewis can. He has personality and flair, and looked like he was saving the 2022 team from stagnating before his unfortunate injury. If he comes up and immediately contributes, the team will feel it.
Alex Kirilloff adjusts to pitcher's adjustments
I wrote a few weeks ago before he was called up, that we don't really know how pitchers will attack Kirilloff since we've seen so little of him. Well he is now plopped right in the middle of the lineup after his hot start, and pitchers are trying to jam him inside; they don't want him to extend his arms and drive outside pitches, something he does better than perhaps anyone on the team. If he can find a way to handle pitches inside, that will force pitchers to pick their poison, and the Twins will have their fourth lineup staple alongside Buxton, Correa and Polanco.
All five of these scenarios have their warts, but if this team doesn't get it going, they could leave open the possibility that they will become too injured to ever get going. That is precisely what happened to the White Sox last year, when in waiting for a spark for their talented lineup, they lost Yoan Moncada, Luis Robert, Eloy Jimenez and Tim Anderson for various stretches and never recovered.
It is looking feasible that 83 wins could win the AL Central. Maybe this Twins team never gets it going. That can still happen in the playoffs; we've seen it with Eddie Rosario and the 2021 Braves, famously a .500 team at the All-Star break. But it would be nice to see this team catch fire, because the sum of its parts are not a mediocre team.
Sometimes you can want it to happen so bad that you resign yourself to cynicism to protect your ego. Saying "this team is just mediocre like the projections said they would be" is a good way to make sure no one thinks you're naive. But where's the fun in that?
Bullpen help can be traded for, or one of Jordan Balazovic, Ronny Henriquez, Kenta Maeda or Josh Winder can emerge. The rotation is incredible, and health-permitting, sustainable. The projections didn't have that part factored in! The lineup just needs to go, and there are a bunch of ways for that to happen for a team that is both at its rock bottom, and in first place.
Now it's your turn. In the comments, forecast the spark that will jump start the 2023 Twins lineup.