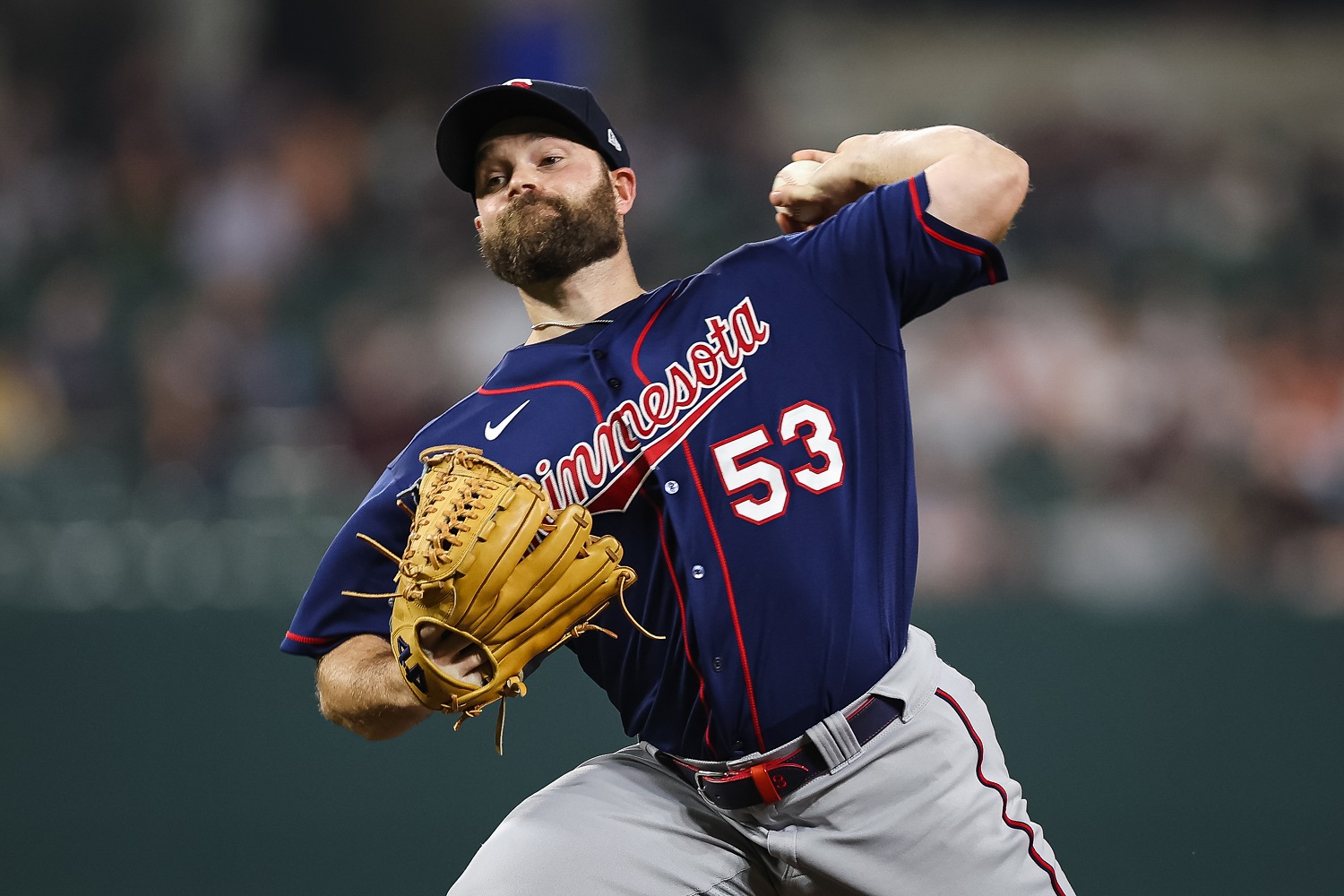 Image courtesy of Scott Taetsch-USA TODAY Sports
Rocco Baldelli will have a much better bullpen entering this season than last year. That much is already a given. Jhoan Duran is established as an elite arm, Jorge Lopez was an All-Star closer in 2022, and Griffin Jax has emerged as a high-leverage arm. The Twins are in a much better position.
There are a few candidates when trying to figure out the final pieces. From the left-handed side, Caleb Thielbar and Jovani Moran have been considered the top two candidates. That is still true, and while he's not on the 40-man roster, Danny Coulombe continues to make noise for Minnesota.
This is the fourth straight season that Coulombe has agreed to a minor league deal with Minnesota. He has made it into major league action each year and clearly feels a level of comfort with the organization. Coulombe established himself as a big league reliever with Oakland spending the 2016-2018 seasons there, but has truly taken off with the Twins. For a team that has built more depth this season across the roster, Coulombe is another example of that.
A season ago, the veteran reliever pitched just 12 1/3 innings before dealing with an injury. Calling his season a wash is a pretty accurate description. In 2021, Coulombe threw 34 1/3 innings for Minnesota, and his 3.67 ERA was plenty usable. He recorded roughly a strikeout per inning and limited walks to less than two per nine innings.
Now healthy and back to work for the Twins, Coulombe has looked the part of a quality left-handed arm this spring. He has pitched in four games and has not given up a run across six innings. He has eight strikeouts and four walks. The sample size is admittedly small, but it's not as though he hasn't shown this type of production previously.
It would stand to reason that Minnesota currently has two spots open for southpaws in their bullpen. There is almost no way that Thielbar misses out on the 26-man roster, and even if Moran is optioned, there would still need to be room made on the 40-man roster. The more likely outcome is that Coulombe starts his season with Triple-A St. Paul, but he could be relied upon when first needed.
A year ago, Minnesota saw a substantial amount of injury and had to constantly shuttle pitchers from different levels of the farm system. Rather than immediately relying upon an unproven resource, Coulombe could provide a level of veteran depth that the starting rotation now seems to be afforded.
We won't know how this story plays out until later during spring training. The expectation should be that Coulombe is among the Twins final cuts, and that will give him plenty of opportunities. He has seen a good amount of work through the first two weeks of spring, and that should only increase as additional bodies are sent out of camp.
Combining ZiPS and Steamer projections show Coulombe throwing something just north of 30 innings at the big-league level this year. Both systems see him posting an ERA similar to 2021 and a modest strikeout rate. While there is no such thing as a lefty specialist anymore, given the three-batter minimum, the Twins have helped the 33-year-old develop a few new tricks to keep him relevant.
Don't be surprised if we see Coulombe throw some serious innings for the Twins this year, and that really shouldn't be a bad thing.