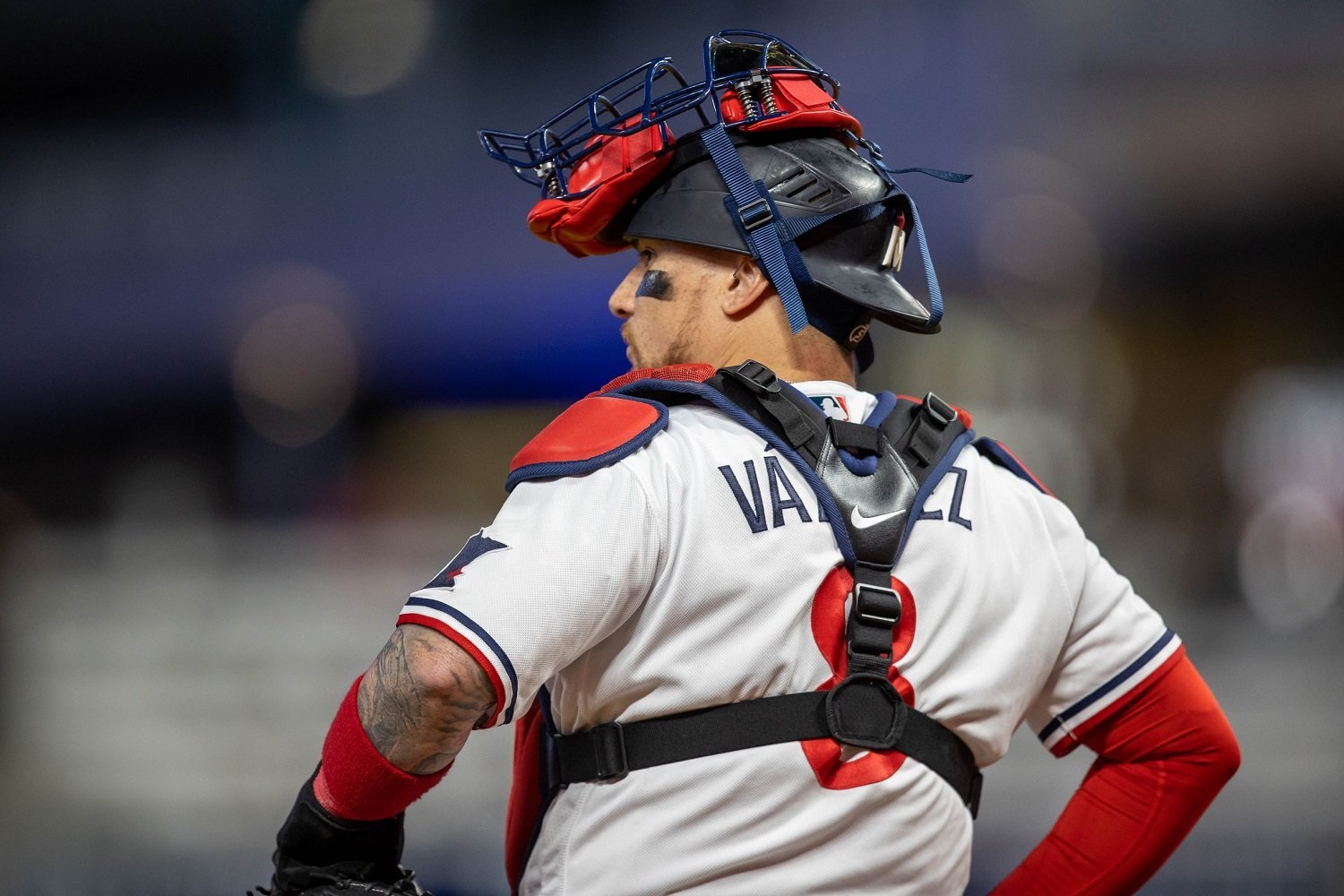 Image courtesy of Jesse Johnson-USA TODAY Sports
Defensive metrics have come a long way over the last decade. With Statcast tracking every batted ball, the amount of information available to fans is at an all-time high. One metric the Society for American Baseball Research (SABR) developed is the SABR Defensive Index (SDI). 
According to SABR's website, the SDI "draws on and aggregates two types of existing defensive metrics: those derived from batted ball location-based data and those collected from play-by-play accounts." Since 2013, SDI has been used as part of the process for selecting Gold Glove winners. The rankings below are the final totals for the 2023 season.
Pitcher (AL Ranking): Pablo Lopez 3.2 SDI (2nd), Sonny Gray 3.0 SDI (3rd)
Lopez and Gray were Gold Glove finalists and finished in the top three in the final SDI rankings. Gray made a tremendous jump in the season's second half to move from the bottom half to the top five. Lopez ranked well for a large portion of the season and might have put himself in contention for a Gold Glove in future years. Former Twins pitcher Jose Berrios won his first Gold Glove and ranked as the top pitcher in the AL, according to SDI. He has been a tremendous defender throughout his career, so it was long overdue for him to take home the hardware. 
Catcher (AL Ranking): Christian Vazquez 3.5 SDI (4th), Ryan Jeffers -0.3 SDI (10th)
Vazquez saw his offense suffer during the 2023 season, but his defense continued to rank near the top of the league. He more than doubled his SDI total from August 13th to the season's end, which can be challenging for catchers at the end of a long season. Jeffers had a positive SDI earlier in the season but saw his total drop in the second half. He still finished in the top 10, and the Twins had enough confidence in him to start every playoff game behind the plate. It will be interesting to monitor how this duo continues to rank in future years as they work together.
First Base (AL Ranking): Joey Gallo -0.2 SDI (5th)
For most of the season, the Twins had no one qualified for the SDI leaderboard at first base. Alex Kirilloff's injury forced the Twins to use other options at first, including Gallo. The Twins had confidence in Gallo playing first base when they signed him last winter because bench coach Jayce Tingler worked with Gallo in Texas. Gallo's defense wasn't outstanding, but he did enough to finish among the top five AL first basemen in SDI. 
Second Base (AL Ranking): No Twins Players Qualify
The Twins used Edouard Julien and Jorge Polanco at second base during the 2023 campaign, with both struggling defensively at the position. Polanco posted a -9 OAA during the 2022 season, and he was worth -7 OAA during the current season. Julien entered the season with a reputation as a poor second base defender, but he worked hard and saw improved results. He had a -2 OAA in the middle of August and ended the season with a 0 OAA. Minnesota will need to decide on their defensive alignment for the 2024 campaign, and Julien might get more time at first base. 
Third Base (AL Ranking): No Twins Players Qualify
Minnesota used a variety of players at third base this season, including Jose Miranda, Kyle Farmer, and Royce Lewis. Miranda's defense was poor (-6 OAA), but a shoulder injury impacted him throughout the season. Lewis was learning a new position after playing shortstop for most of his professional career. He moved from a negative OAA in August to a positive OAA by the season's end. With a full offseason, one can expect Lewis to be even better at the hot corner in 2024. 
Shortstop (AL Ranking): Carlos Correa -2.7 SDI (9th) 
Correa was a surprise inclusion on the list of Gold Glove Finalists, but that speaks to how much the players and managers respect him in the voting process. He didn't rank well by many defensive metrics, including a negative SDI and 1 OAA. His plantar fasciitis likely impacted his defensive ability during the season, which was one of the reasons for fluctuations in his metrics. Twins saw what he could mean defensively in the playoffs, with Correa making multiple game-changing plays. Following the season, the Twins named Correa the team's best defensive player as part of the Diamond Awards. 
Left Field (AL Ranking): Willi Castro 1.5 SDI (4th)
Castro didn't have a strong defensive reputation when he joined the Twins, but he put together solid numbers at multiple positions. He played six defensive positions and posted a positive OAA at second base, third base, and shortstop. Left field was the lone outfield position where he didn't have a negative OAA (0 OAA in LF). Joey Gallo ranked among the AL's top 10 in August, but he played more first base down the stretch (see above).
Center Field (AL Ranking): Michael A. Taylor 6.3 SDI (5th)
Taylor looked like a potential Gold Glove finalist at mid-season before stalling out. He dropped from a tie for third in SDI to fifth overall in the final rankings. His OAA ranks in the 95th percentile, seven points higher than last season, and his arm strength ranks in the 90th percentile. Taylor was everything the Twins could hope for and more in center field, and the team will need to re-sign him or find a replacement this winter. 
Right Field (AL Ranking): Max Kepler 2.5 SDI (5th)
Like Kepler's bat, his defense made considerable strides in the second half. In August's SDI update, he ranked 9th among AL right fielders, and he finished the year in the top-5. The Twins have always thought highly of Kepler's defensive value, and he finished the year with an OAA in the 86th percentile. Kepler's slow start( some due to injury) likely cost him a chance to be a Gold Glove finalist for the second consecutive season.
Are you surprised by any of these defensive rankings? Who would you rank as the team's top defender? Leave a COMMENT and start the discussion.