This Is The Most Insanely Priced Item Of Twins Memorabilia I Have Ever Seen
---
Last night I was at the game and, of course, had to take my five-year-old souvenir shopping. We were checking out the game-used booth when this caught my eye.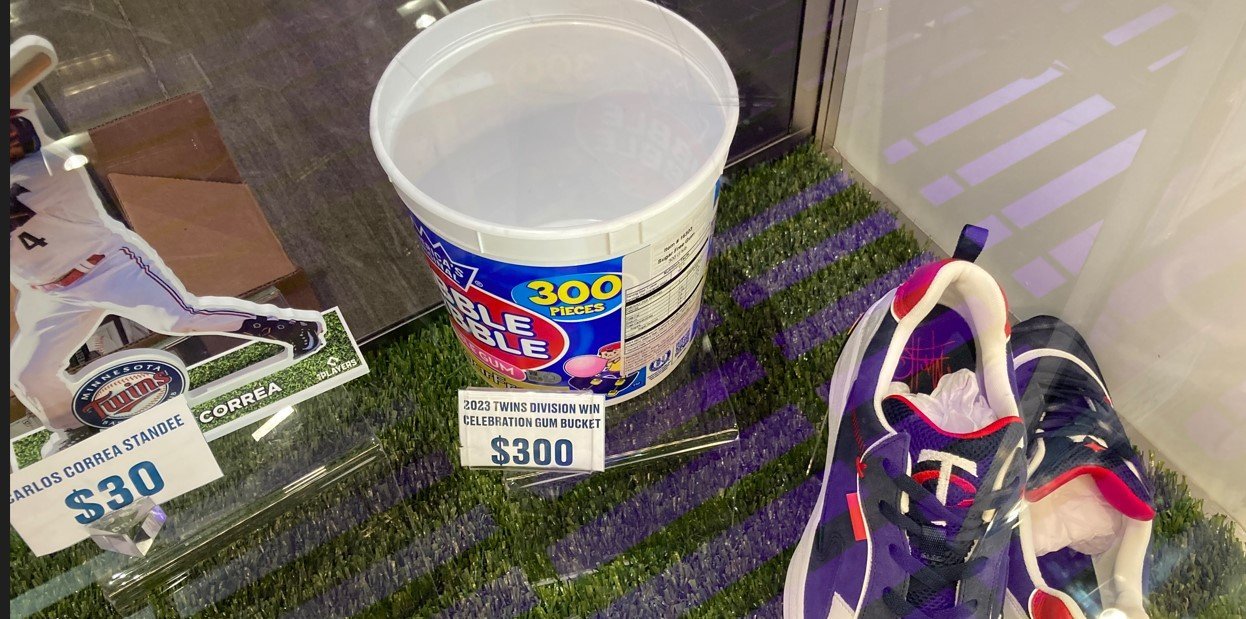 That's right my friends, an empty, unsigned, completely unremarkable EMPTY bucket of gum for the low, low price of $300. How do they sell this with a straight face?!
We got him a Duran jersey instead!