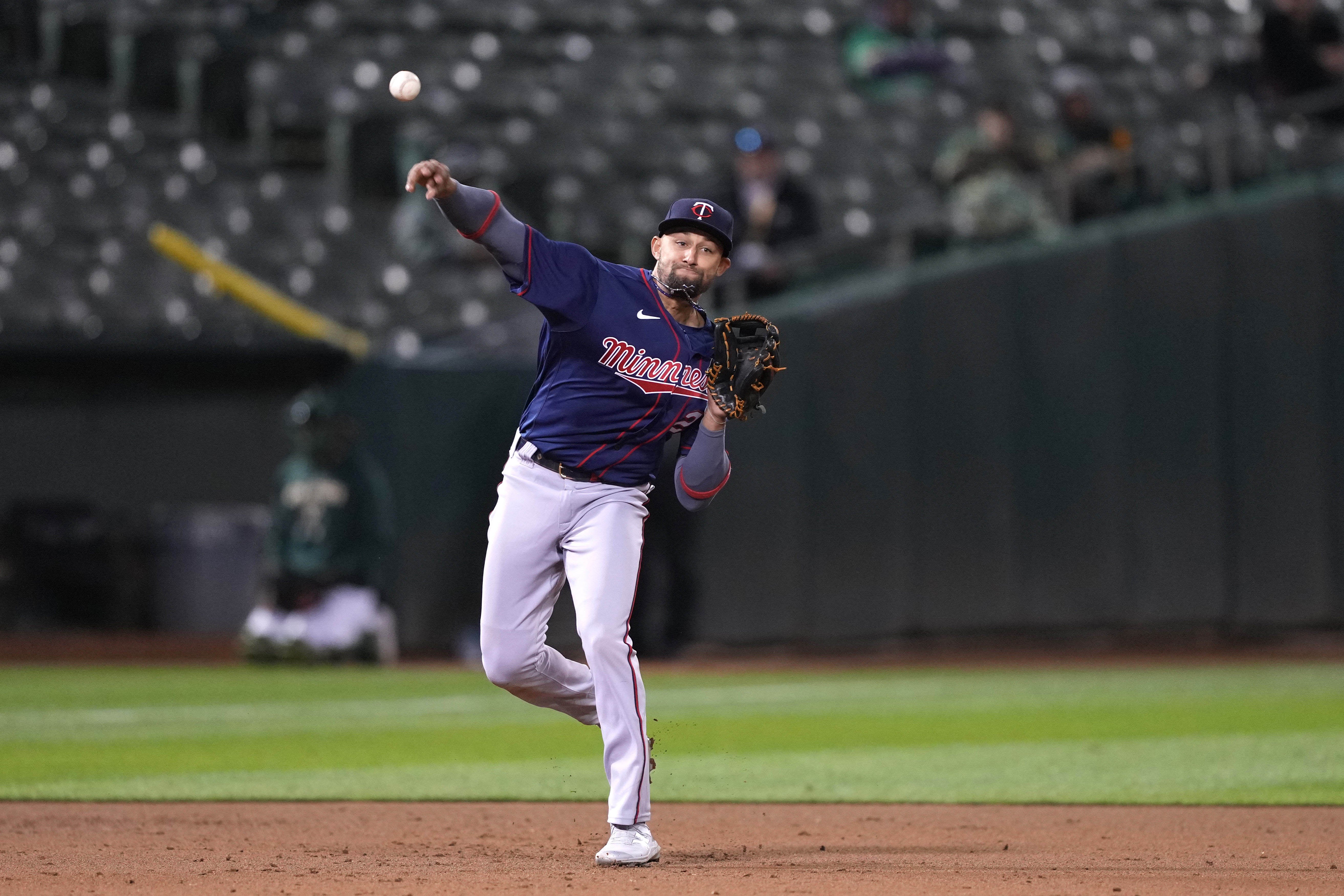 Image courtesy of Darren Yamashita, USA Today Sports
Multiple names listed below had tremendous stretches during the 2022 season, which is why they are ranked so highly in 2023. Nearly every top-5 Twins prospect has a chance to impact the 2023 big-league roster if everything breaks right. Each player needs to set a resolution for the new year to reach those lofty goals. 

Royce Lewis , SS/3B/CF
Current Twins Daily Prospect Ranking: 1
Unfortunately, Lewis won't be ready for spring training after ACL surgery ended his season for the second consecutive year. Expectations are that he will be able to rejoin the club near the middle of the season. Last year, he was electric in his big-league debut by hitting .300/.317/.550 (.867) with four doubles and two home runs in 12 games. There are questions about his long-term defensive home as the Twins moved him to multiple defensive positions last year. After missing out on Correa, the Twins hope Lewis can fill their shortstop void for multiple years. 
Resolution: Prove he can be a long-term big-league shortstop

Brooks Lee , SS
Current Twins Daily Prospect Ranking: 2
Minnesota was elated when Lee fell to them with the eighth overall pick since he was arguably the best college bat in the 2022 draft class. He flew through the Twins system during his professional debut by hitting .303/.389/.451 (.839) across three levels. Lee finished the season at Double-A, where he is expected to begin the 2023 season. Many national prospect rankings have him ranked as the organization's top prospect, even though there are questions about his long-term defensive home. He will have plenty of pressure on his shoulders next season as he works his way through the upper levels of the organization.
Resolution: Prove he is the team's top prospect

Emmanuel Rodriguez , OF
Current Twins Daily Prospect Ranking: 3
Rodriguez made his full-season debut in 2022 and had a breakout season. As a 19-year-old, he hit .272/.493/.552 (1.044) with five doubles, three triples, and nine home runs in 47 games. Unfortunately, his season ended prematurely after he tore his meniscus, which required surgery. He is expected to be ready for the season's start and has all the skills to be a five-tool player. By this time next year, he will likely be the Twins' top prospect, and he has a chance to be an exceptional player for the long-term. 
Resolution: Prove that 2022 wasn't a fluke

Connor Prielipp , SP
Current Twins Daily Prospect Ranking: 4
The Twins snagged Prielipp in the 48th overall pick in the 2022 MLB Draft, but he wasn't always expected to fall that far. There was talk of him being a potential number-one overall pick, but he injured his elbow in the first start of his sophomore season. Leading into the draft, he pitched in front of evaluators multiple times to prove he was fully healthy. Prielipp has yet to make his professional debut, and the Twins will take it slow since he was limited to 28 collegiate innings. He still has unbelievable upside, and the Twins hope he is a long-term answer for the rotation in the years ahead.
Resolution: Prove he can be a top-of-the-rotation starter

Simeon Woods Richardson , SP
Current Twins Daily Prospect Ranking: 5
Woods Richardson broke out in 2022 after struggling for much of the 2021 season. He posted a 2.77 ERA and a 1.053 WHIP with 9.6 K/9 at Double- and Triple-A. By season's end, he made his big-league debut, and the Twins hope he can build off that performance in 2023. Minnesota has yet to add to the rotation this winter, so Woods Richardson has a chance to earn a starting spot coming out of spring training. Other pitchers are ahead of him on the depth chart, so he will need a solid performance to come north with the club.
Resolution: Prove he deserves a rotation spot during spring training. 

Do you agree with these resolutions? What other resolutions should the organization's other top prospects make? Leave a COMMENT and start the discussion.