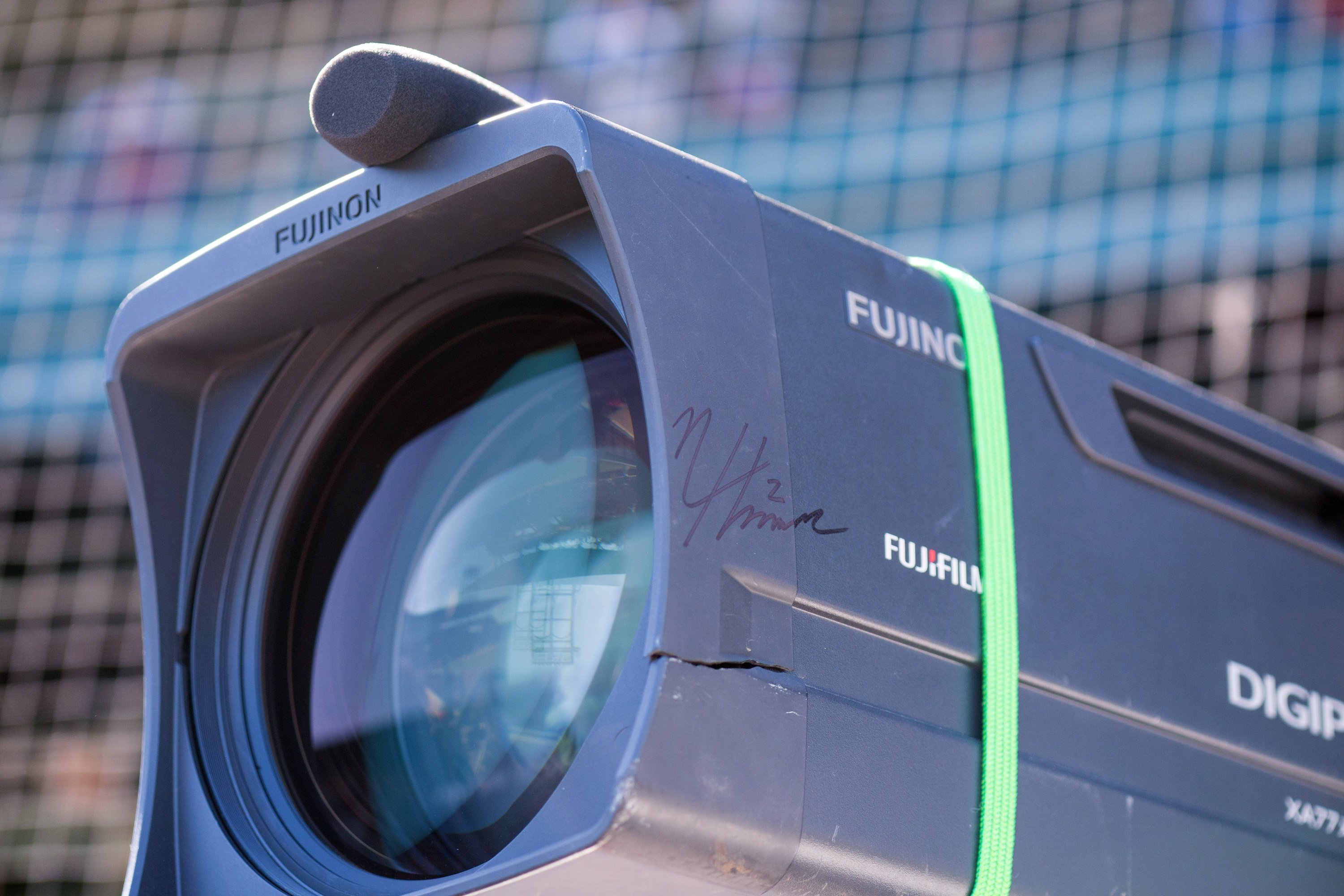 Image courtesy of Allan Henry-USA TODAY Sports
Although there were times that Rocco Baldelli's 2023 club could have taken advantage of greater opportunities, the end result was a postseason run that has now heightened expectations. 
Getting to these heights for 2023 required an Opening Day payroll near $150 million and a final bill close to $160 million. Those will represent franchise records when the page is turned on this season, but they may not be reachable in 2024. Payroll cutting is something fans never want to hear about, but the Pohlad family will face a new challenge in the form of television revenues.
In a widely-reported reality, Diamond Sports Group has gone bankrupt. It took extended time for Minnesota to receive its rights fees in 2023, and something like $50 million will need to be replaced from an operating revenue perspective. Of course, the Twins won't see that entire check go buh-bye; their games will be carried somewhere. How that looks, though, is anyone's guess.
The most logical explanation for 2024 is that Major League Baseball takes over the onus of broadcast dissemination. Hopefully, they would continue to employ much of the Bally Sports North crew. Justin Morneau and Trevor Plouffe have been excellent alongside Dick Bremer this season, and Glen Perkins has become a pre-game staple. Someone will now need to step in for Bremer though, who is stepping away from the booth after 40 seasons.
There has already been a proof of concept developed with the Phoenix Suns in the NBA. Recently, Peter Labuza looked extensively into how that infrastructure could work in Minnesota. The Suns have leaned heavily into the transition, going as far as giving away antennas during one of their first games. The way television is consumed has never been different, and understanding that while embracing it is a must for the future.
If and when the league or another outfit bails out teams losing their provider, though, the check shouldn't be considered as significant. There's little reason for an incoming source to pay the same rights fees as Bally, given that the bankruptcy results from cord-cutting and declining subscription fees. The difference in dollars will be felt somewhere, and a logical assumption is that payroll will be impacted.
Of course, one area the Twins could look to explore to supplement their revenues is increased advertisements. Watching the American League Championship Series, you may have noticed the "OXY" patch on the sleeve of Houston Astros players. The Boston Red Sox announced Mass Mutual as their jersey patch sponsor to become the first team with one back in December 2022.
The trend has been building for years. Looking to make up lost revenues during the Covid-shortened season, owners negotiated the placement of advertisements on uniforms into the latest CBA discussions. With so many other sports already having traveled down this path, it's somewhat odd it took Major League Baseball this long to get there. If there's something more odd, it may be that every team didn't jump out with one in 2023.
Looking around Target Field, there are plenty of potential options for the Twins to partner with. Minneapolis and St. Paul are home to several large corporations, and plenty of them could view an opportunity to expand their brand presence as enticing. Target putting a bullseye on the sleeve of a potential hit batter seems less than ideal, but money will talk.
When Derek Falvey goes to his bosses during this offseason, he'll have questions about personnel decisions. Those will ultimately be influenced by new changes in revenue streams, and the sooner Minnesota can have answers, the better. Fans will care more about how they can watch games, especially those that have been left out of the action for so long, but the organization needs to find ways where competitiveness doesn't fall due to a lack of dollars.