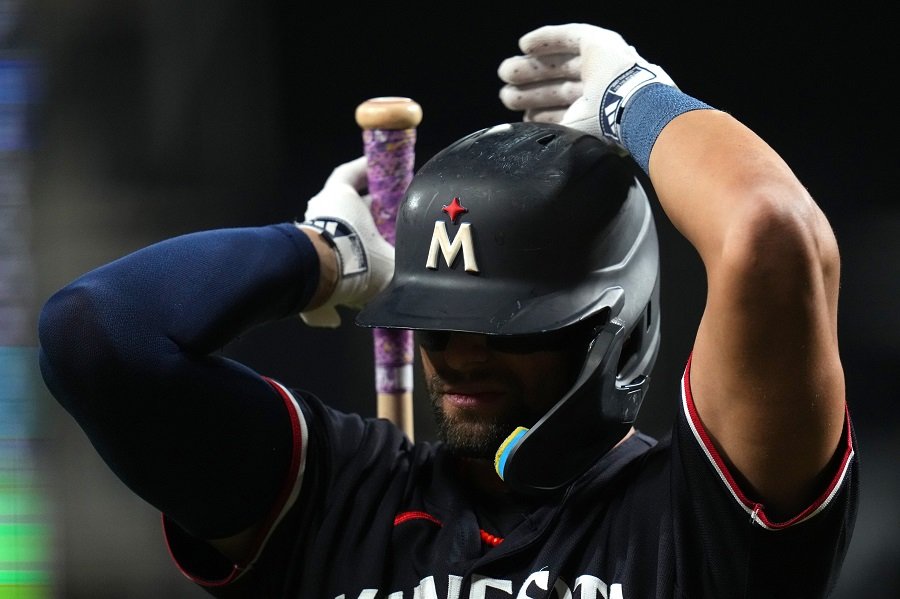 Image courtesy of Kareem Elgazzar/The Enquirer / USA TODAY NETWORK
The cosmically unlucky Minnesota Twins did not lose any key players to injury in Wednesday's 5-3 comeback win over the Cincinnati Reds. Thursday's off day provided no breaking news of a bus accident, hotel room mishap, or tanning bed malfunction, running the team's streak of health to two days.
Team sources say they're as concerned as the fans are.
"We don't know what it means, either," said acting manager Jayce Tingler. "Does that mean we'll have two injuries on Friday? Did the 22 guys we have rehabbing in Saint Paul get lost at Union Depot? How do you file a missing persons report for that many dudes?"
"We're not foolish enough to believe that we've had 48 straight hours of positive health news," said a front office source. "Sonny Gray could be at the bottom of an elevator shaft right now with no cell phone service. I just texted him and he said he wasn't, but what if that's just what he wants us to think?"
The Twins, fresh off losing stars Carlos Correa on Monday (10-day IL) and Royce Lewis on Tuesday (no timeline), know they can't afford to let their guard down even with the confusing onslaught of uneventful injury news.
"Failure to prepare is preparing to fail," said catcher Ryan Jeffers. "We have a 'next man up' mentality because the guy in front of us is usually falling down due to cramping, muscle strains, compound fractures, cholera, diseases that only pirates and werewolves get."
"I like The Grateful Dead," added starting pitcher Joe Ryan.
NOTE: This story was filed before Thursday's St. Paul Saints game vs. the Toledo Mud Hens. The pilot of the zeppelin that crash landed on the field, injuring Chris Paddack, Byron Buxton, Joey Gallo, Brock Stewart, and Nick Gordon and only those five men, has not been identified.