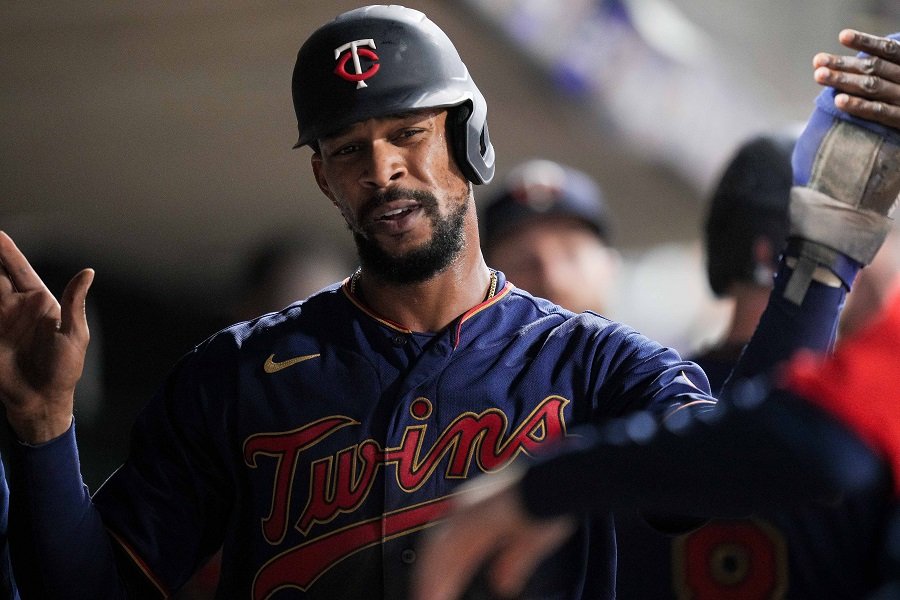 Image courtesy of Brad Rempel, USA TODAY Sports
Classic North Metro halfwit Tom Hanson has seen enough. With the Twins allegedly looking to move Byron Buxton, the self-taught expert on epidemiology thinks the franchise is overlooking the best path forward.
"He oughta pay them to play centerfield," said the frequently-divorced electrician. "Bet he lands on the injured list reaching for his wallet, lol."
Hanson, who frequently interrupted his interview to speculate on the accuracy of Dominion Voting Systems machinery, credits Buxton's injury history with this outside-the-box notion.
"He's hurt all the time, and the whole insurance game is a racket," mused Hanson. "I bet they've paid more on premiums for him than salary. And I bet he hasn't thanked them for either one."
Hanson, who has been banned from Facebook, Twitter, Instagram, TikTok, the Star Tribune comments section, Rube Chat, YouTube, and the Perkins chain of family restaurants, said Buxton reminds him of another Twins great, and not in a good way.
"Joe Mauer must have taught (Buxton) that if you say you're hurt, these suckers will believe you every time," said Hanson. "I almost respect it. Must be nice to make $23 million a year to hit singles and then not even do that because your quote-unquote concussion hurts. Must be real nice."
When told that one of the quoted figures for a potential Byron Buxton deal was 7 years for $100 million, Hanson was livid.
"You could have a lunch pail, 110% effort guy like Zach Granite or Jake Cave who'll go out there every day and compete for a fraction of that, or you could have a prima donna like Buxton," exclaimed Hanson. "The fact that they'd choose the latter is just another example of the woke cancel culture infecting our society."
Hanson would not elaborate on what that meant but did say it also applied to his local school board, KARE 11 meteorologist Belinda Jensen, maternity leave, paternity leave, rap music, Home Depot, his first, third, and fourth wives, and Little Free Libraries.