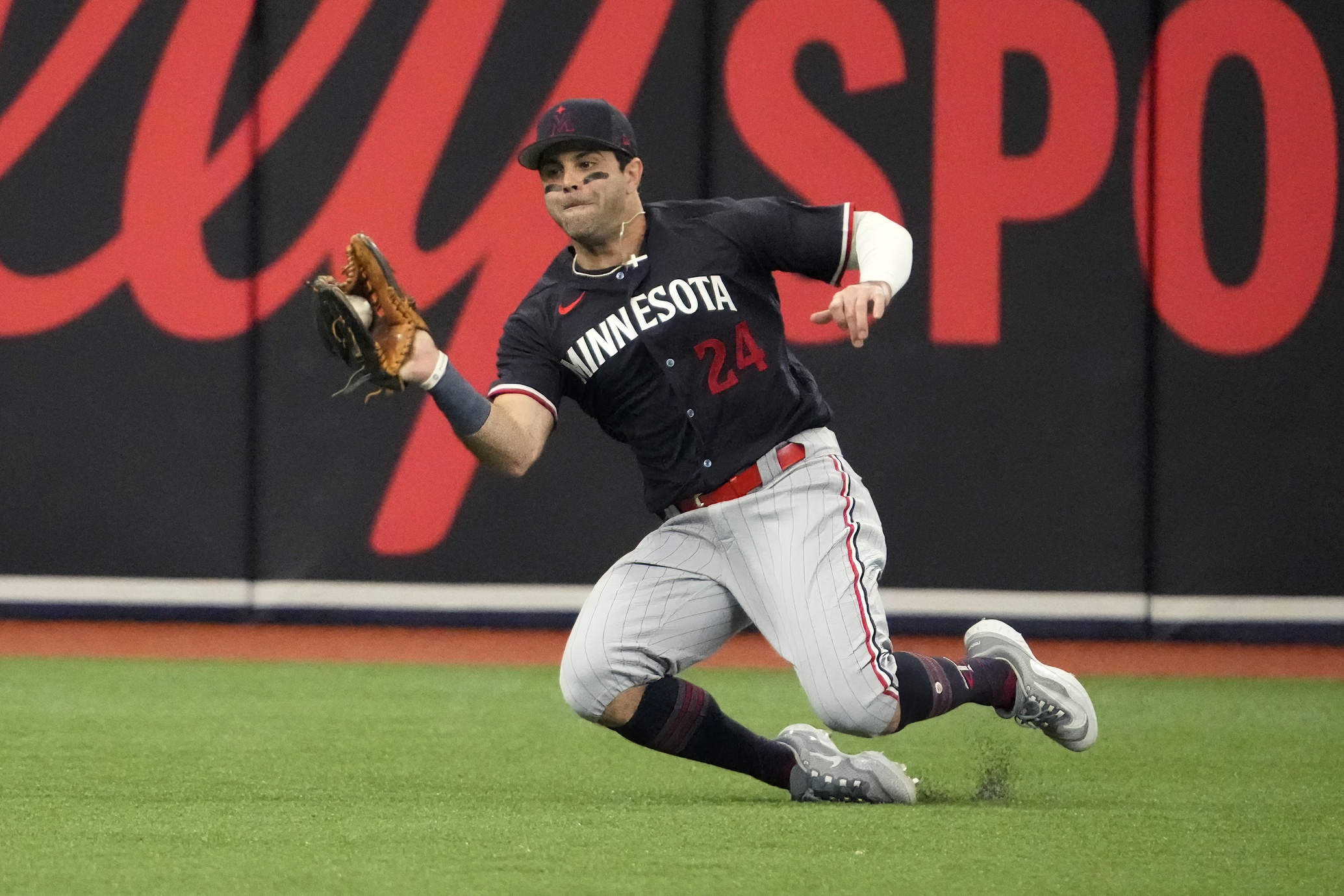 Image courtesy of Dave Nelson, USA Today
ST. PAUL – It's been almost four years since outfielder Ryan LaMarre put on a Minnesota Twins uniform during the waning days of the Bomba Squad season of 2019. 
His first stint with the Twins came at the start of the 2018 season playing 43 games in the outfield before the Chicago White Sox claimed him off waivers on July 9th of that year. He later returned to the Twins as they purchased his contract from the Atlanta Braves on September 8, 2019, to play in 14 of the 19 final games that year. 
Now being back in the Twins organization for the start of the 2023 season at Triple-A St. Paul. LaMarre sees himself filling a new role both on and off the field for the team; leadership. 
"This is my 13th season and I've had a lot of people help me along the way," said LaMarre. "I'd say a couple of years ago, I started feeling like I was an older guy in the clubhouse in Triple-A and I think, you know, rather than fight that, I try to embrace that role. I always get more out of that than something that just might help myself."
One notable thing to LaMarre in the minor leagues today compared to when he first joined the Cincinnati Reds organization in 2010 is how much quicker players develop. The quicker development of players that he is mentoring provides a strong two-way system between the parties in helping make their game's much better on the field. 
LaMarre will not be the only veteran leader in the Saints' clubhouse as infielder Elliot Soto has returned for a second season with the Twins organization. Soto was a notable leader to many players in the Saints clubhouse throughout the 2022 season, and LaMarre already believes the duo will be a great tag team for leadership in 2023. 
"I feel like we've crossed paths a lot but we never played together. So getting to know him as a person and watching how he competes and plays, it's not a surprise that he's played the game for as long as he has. We clicked right away and we'll be in that same boat of looking to help the team in any way we can. Whether it's on the field or off the field in the clubhouse, helping these young guys, trying to help ourselves, and putting ourselves in a position to maybe help the Twins too."
LaMarre's return to the Twin Cities was not just a move that he felt would be good for himself at this point in his career. His wife's family also resides in the greater Twin Cities area and will be a great balance for them while he is on the road for Saints games this season. 
LaMarre is one of seven outfielders on the Saints' Opening Day roster, an outfield that includes Twins Daily's  #11 prospect Matt Wallner, Mark Contreras, Yoyner Fajardo, Kyle Garlick, Armani Smith, and Andrew Stevenson.