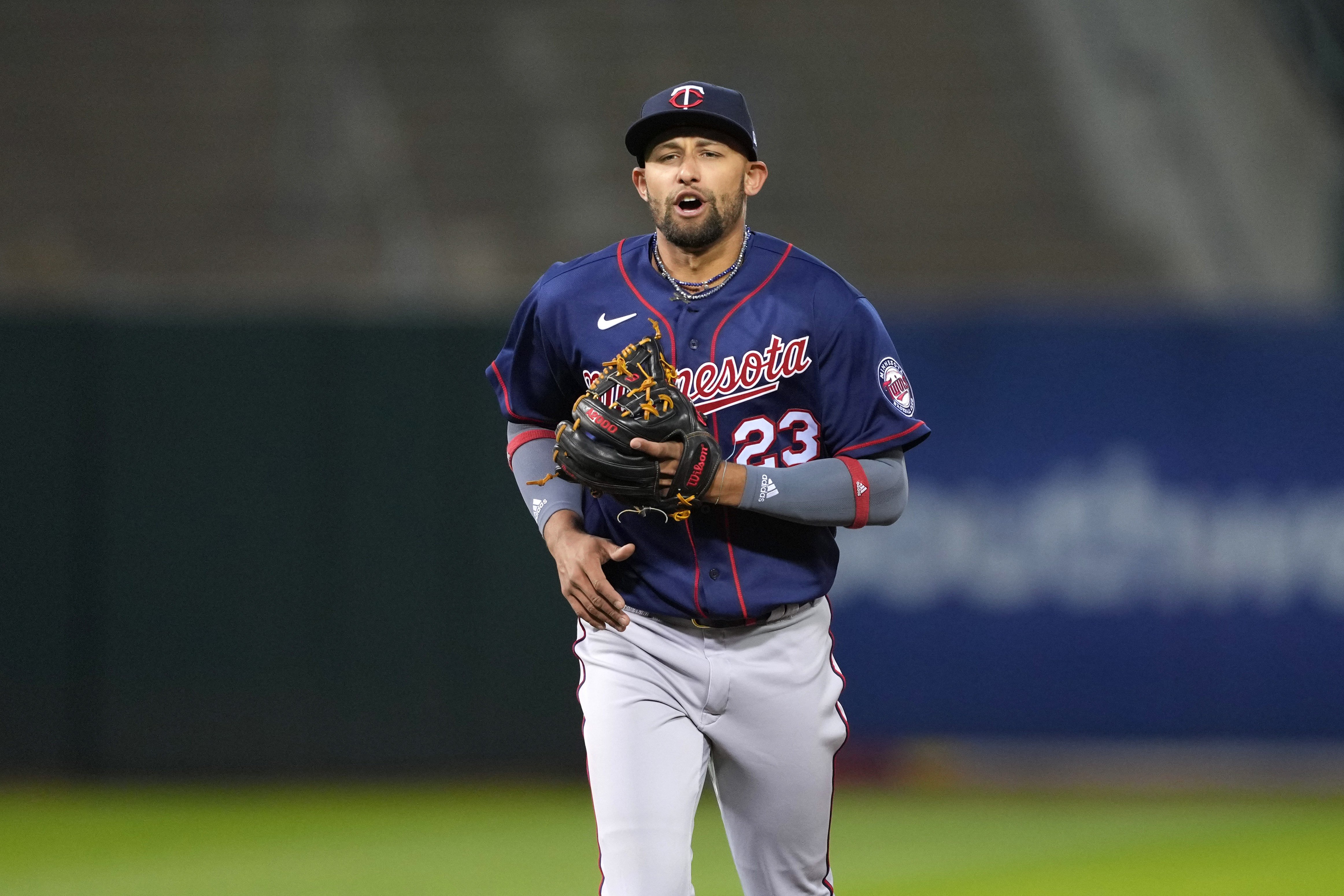 Image courtesy of Darren Yamashita-USA TODAY Sports
Everyone loves prospect rankings, and every time that a new list gets released it is always exciting to peruse the list and find out where the Minnesota Twins players landed. Mid-season lists are always extra interesting because players are graduating from the list throughout the year so new players are being added, and a new season of Minor League statistics are being taken into account which creates more movement than normal. 
In the latest iteration of MLB.com's prospect rankings, four Minnesota Twins players made the top 100. Here's where they landed:
25. Brooks Lee
Moving up on the rankings list is Twins Daily's number one ranked prospect, Brooks Lee. Coming into the 2023 season, Lee ranked 45th on MLB.com's rankings. Lee started the 2023 season in AA-Wichita and has posted a respectable .737 OPS with 14 extra base hits. Lee figures to see time up with the Twins later this season, though he shouldn't be asked to save the Minnesota Twins offense.
36. Royce Lewis
Another positive mover on MLB's prospect list for the Minnesota Twins is Royce Lewis who moved up from 45th on the preseason list to 36th on the latest update. Lewis has previously been as highly ranked as fifth on MLB's rankings, but because of his injuries, he has had to climb his way back up the rankings. With Lewis's return to the Majors imminent, his time on this rankings list shouldn't be expected to last long. Royce Lewis ranks second on Twins Daily's prospect rankings.
76. Emmanuel Rodriguez
Yet another upward mover on MLB's prospect list, Emmanuel Rodriguez has moved up from 88th on their preseason list to 76th on their latest update. After a lightning fast start to the season in which Rodriguez hit three home runs and knocked in 12 RBI, Rodriguez missed three weeks due to injury and is still looking to find his stride at the plate. At just 20 years old and still in High-A, it could still be a year or two until we see Rodriguez up with the Twins. Rodriguez currently ranks third on Twins Daily's prospect rankings.
86. Edouard Julien
The final Minnesota Twins player who cracked MLB's latest rankings update is Edouard Julien, who Twins fans should be very familiar with after he made his big-league debut in April. Now back in St. Paul, Julien has shown a knack for crushing Triple-A pitching with a .907 OPS with the Saints. Julien will get called back up to the Twins in a matter of time, and it wouldn't be surprising if he sticks there this time. Julien wasn't on the preseason Top 100 list for MLB, but after some early season updates was recently ranked as high as number 96. Julien ranks fifth in Twins Daily's prospect rankings.
Other Observations
A few other observations in MLB's newly updated prospect list:
The Minnesota Twins rank second in the American League Central with four prospects in the Top 100. The Twins rank behind the Cleveland Guardians who boast seven prospects on the list. The White Sox and Tigers each have two prospects in the Top 100 with the Royals only having one.
The Minnesota Twins have the two highest ranked prospects in the American League Central in Brooks Lee and Royce Lewis at numbers 25 and 36, respectively. The next highest ranked prospect in the division is outfielder George Valera of the Cleveland Guardians, ranked 41st.
There are three players on the Top 100 list that were born in Minnesota: Michael Busch (44, Dodgers, Simley HS), Max Meyer (54, Marlins, Woodbury HS) and Drew Gilbert (96, Astros, Stillwater HS).
There are two players ranked in the Top 100 who are siblings of current Minnesota Twins prospects: Luisangel Acuña (58, Rangers) (brother of Twins prospect Bryan Acuña. And that Ronald Acuña guy...) and Ethan Salas (90, Padres) (brother of Twins prospect Jose Salas).
Twins Daily will soon be updating our prospect rankings, so be sure to check back and see how our writers rank the prospects within the Twins organization, and how that changed since the preseason.
Do you agree with MLB's rankings of the Twins prospects? Who do you think was ranked too high or too low? Leave a comment below and start the conversation!