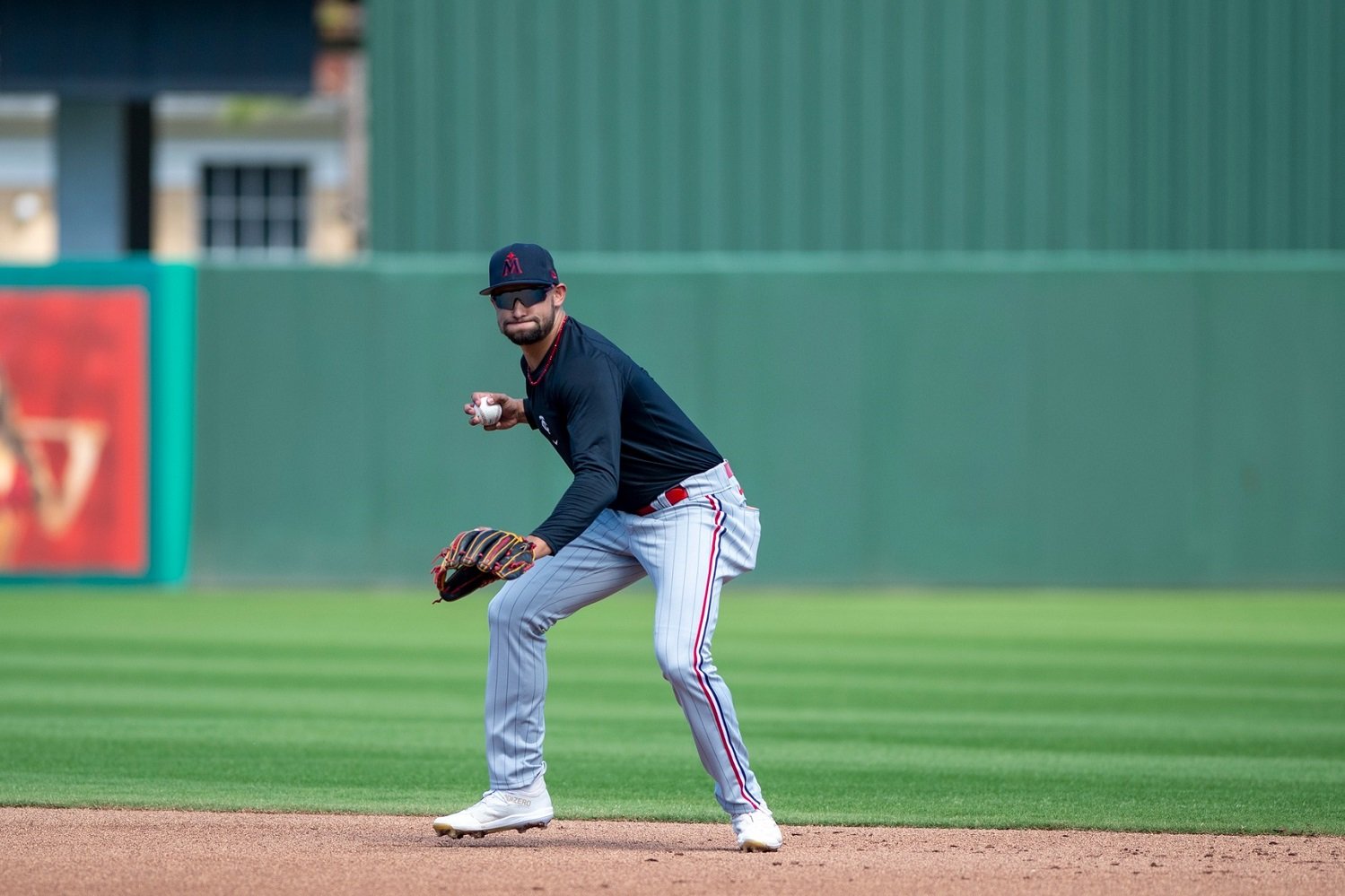 Image courtesy of Image courtesy of William Parmeter
Last May, less than one year ago, Royce Lewis crashed into the centerfield wall at Target Field. He went down in a heap, and days later it was confirmed he had re-torn his ACL. After slipping on ice in Texas the year prior, it was another fluke that was going to cause him a significant amount of time on the shelf. As he has always done, Lewis attacked the circumstances with positivity and maturity, putting himself in position to play for Minnesota again at light speed.
Talking to Lewis in March during spring training, he felt ready to go at that point. He appreciated the Twins being cautious knowing the future was more important than rushing back into things, but it also seems he couldn't have been more right.
Recently beginning a rehab assignment scheduled to end on May 31, Lewis has played in five games on the farm. He is 8-for-18 with four extra-base hits, of which three have been homers. He went yard twice in a game, played in back-to-back contests, and is pushing towards an activation that will have him in the Twins lineup.
Where he would be inserted was unclear earlier this season, but it seems like opportunity will continue to present itself. For now Jose Miranda is at Triple-A and looks like a shell of the player he flashed last season. Carlos Correa is the starting shortstop, but Jorge Polanco just went on the injured list with a hamstring issue leaving second base to Edouard Julien. Byron Buxton is again a consistent question mark from a health perspective, and the entirety of the roster always has a potential to be in flux.
Playing for Toby Gardenhire with St. Paul, Lewis has focused on shortstop and the hot corner. His big league role would appear to be third base, which could push Kyle Farmer back to second base or more into a utility role. Julien will need to show a bit more development to stick in the majors, but his lacking defensive abilities should continue to give Lewis a leg up.
It's not as though Lewis has a lengthy track record of health or production, but he has done nothing to slow the hype train while in action since 2022. Lewis put on a show during his 12-game cameo with Minnesota last year, and it will undoubtedly bring out his beaming smile when he emerges from the Target Field dugout again this year.
Sometimes prospects need trips back to the minors in order to figure things out. Miranda is going through it, and Trevor Larnach was sent on that path as well. Nothing was straightforward about Byron Buxton's development, and even Mike Trout wasn't an all-time great from the start. That said, Lewis' development even while shelved has been phenomenal. He has tweaked his approach, honed in his production, and succeeded through every opportunity.
Considering where Miranda is from a development perspective, that Polanco is in the final guaranteed year of his contract (though the Twins have two option years), and that Buxton remains as unlikely to play centerfield as he ever has, Lewis should find ample runway to stick. The Twins offense has been anemic at times this season, and inserting Lewis on a daily basis could be the boost this club needs for the rest of the year.
By 2024 there should be no reason why Lewis isn't considered a regular, and how quickly he takes to that reality following his rehab assignment could go a long way for the 2023 team. It shouldn't be counted as failure if Lewis goes through a dry spell at some point, but he's now writing a story that may have him as among the best Twins development narratives in quite some time.
Fans will continue to hope that the promotion comes sooner rather than later, even if it isn't possible until June 1. Once he gets the call this year though, it could be his last trip across town for the duration of his professional career.