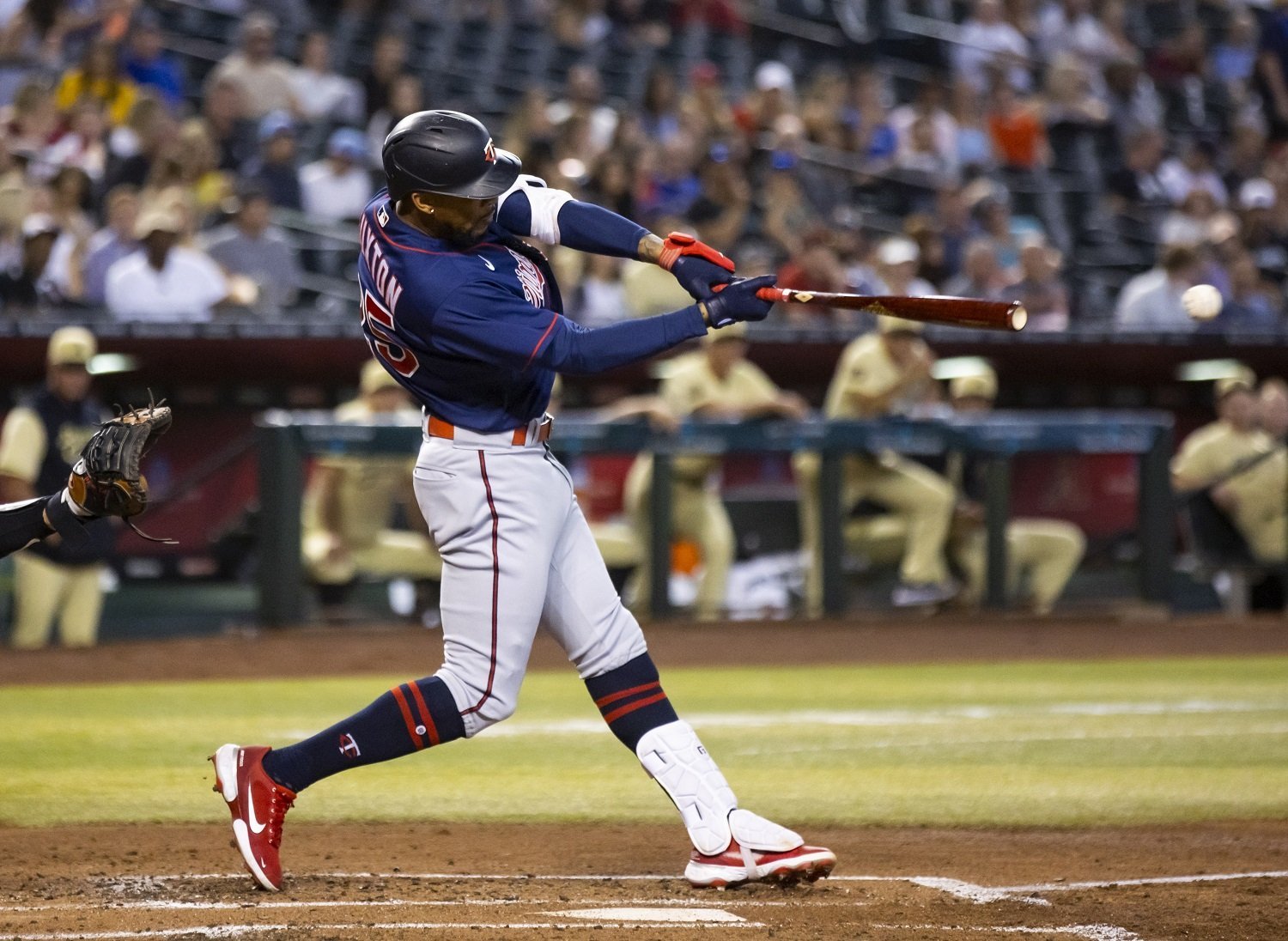 Image courtesy of Mark J. Rebilas-USA TODAY Sports
FanGraphs referred to the Twins as "underwhelmingly adequate," which seems like an appropriate description of the team at this juncture. Even if the team signs Carlos Correa, there are holes to fill on a club that has fallen out of contention over the last two seasons. So, what are ZiPS projections, and what do they show for a team?

ZiPS is a projection system that uses multi-year statistics to try and predict how players will perform for an upcoming season. More recent seasons are weighted more heavily, and StatCast data has helped to make the model more accurate. There are hundreds of thousands of baselines for pitchers and hitters. ZiPS is a midpoint projection for a player, so some players will outperform their projections, and others will fall short. That being said, a few observations stand out among the Twins' 2023 ZiPS projections. 

The Bullpen is Top Heavy
Jhoan Duran is coming off a tremendous rookie campaign, and his number one comp is Jonathan Broxton. ZiPS projects him to accumulate a 1.1 WAR with a 125 ERA+ and a 14.5 K/9. Jorge Lopez projects to see a small bounce-back after struggling down the stretch for the Twins. The model projects him to have a  0.6 WAR with 8.7 K/9. ZiPS projects Cody Stashak to pitch well in 2023, but the team dropped him from the 40-man roster and is now a free agent. He is coming off surgery for a torn labrum, so the Twins must not feel he can help the 2023 team. Will the Twins try to add to the bullpen before the season starts?

Minnesota's Offense Projects to Be Above Average
Carlos Correa still isn't part of Minnesota's 2023 roster, but there are positives up and down the line-up. Unfortunately, FanGraphs said, "There's a larger-than-normal dropoff if injuries happen to hit hard." In 2022, injuries were one of the biggest storylines for the club. For the second consecutive season, ZiPS projects Luis Arraez to hit over .300, but his projection has limitations because of his defensive. Royce Lewis is scheduled to return from his second ACL injury in July, and ZiPS still has him projected for more WAR than Max Kepler and Ryan Jeffers. 

Buxton's Comp is Disappointing
Byron Buxton projects to finish with the team's top WAR (3.9) though the model has him limited to 350 plate appearances (10 more than in 2022). He projects to hit .256/.323/.544 with a 134 OPS+ and 22 home runs. ZiPS lists Jeff Heath as the comp for Buxton, who showed plenty of promise but was also often injured. Fans can hope that Buxton plays in over 100 games for the first time since 2017, but it is unlikely to happen at this point in his career.   

The Starting Rotation is Bland
It's hard to look at any projection system for the Twins starters and have faith in what will occur in 2023. Kenta Maeda, Tyler Mahle, and Bailey Ober all dealt with injuries last season, and there's no guarantee they can be relied on for a full workload in 2023. Mahle projects to pitch the second-most innings behind Joe Ryan, but there are still questions about his shoulder. The projections have Ober and Maeda pitching 90 innings or fewer. The Twins project to have a bunch of back of the rotation starters, which can help the team contend. However, the team likely needs another playoff-caliber starter to end the team's playoff losing streak. 

What thoughts do you have about the team's ZiPS projections? Leave a COMMENT and start the discussion.