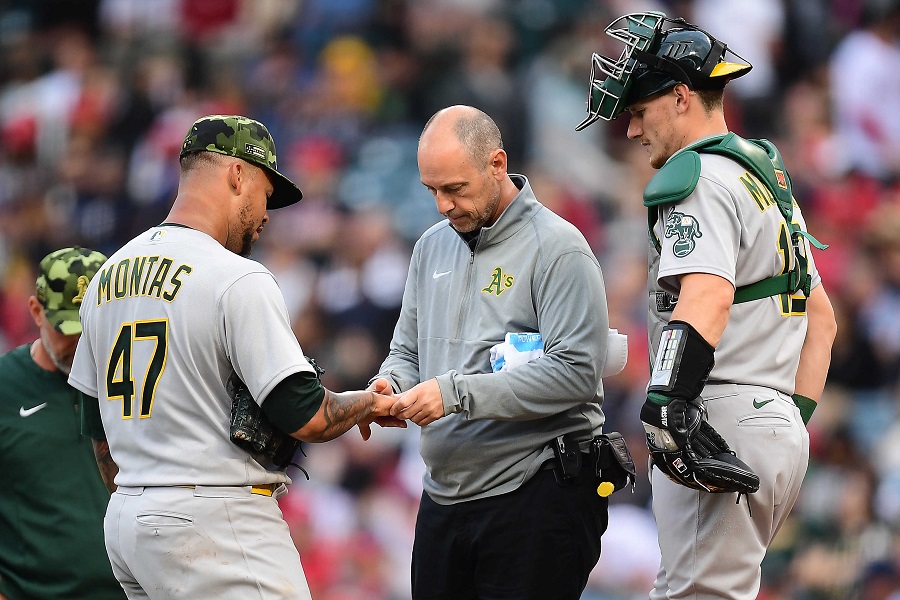 Image courtesy of © Gary A. Vasquez-USA TODAY Sports
Of the many issues that befell the 2022 Minnesota Twins, a run of truly wretched injury luck was a decisive factor. Per Baseball Reference, they lost 9.4 Wins Above Replacement to injuries. It drove the team to hire a new athletic trainer, Nick Paparesta, away from Oakland. And the changes are coming fast.
"I'm not trying to throw anyone under the bus," said Paparesta. "This is not a metaphor. They would actually put players under the team bus last year to quote 'blast their abs' unquote. They shouldn't have done that. It's wildly irresponsible."
Paparesta, who spent the last 12 seasons with the Athletics, also called into question the team's practice of not letting anyone leave after the game without licking their locker clean to prevent the spread of germs and bad humors.
"There was a sign above the exit that said 'If you're not licking you're losing.' The entire team had thrush the entire season. They had diseases usually associated with 17th century sailors. The bullpen had a malaria outbreak. Mosquitoes feared them."
Although it's impossible to eliminate hazards of the game like comebackers and wild pitches, Paparesta emphasized there are things you can do to mitigate the injury risk.
"This shouldn't need to be said, but if a pitch is coming towards your head, do not open your mouth for good luck in the coming harvest season," said Paparesta. "You'll wreck your teeth. No one here is a farmer. I'm baffled by this approach."
"Similarly, if there is comebacker to the mound, thrusting your midsection at the ball to assert dominance and virility is not sound advice," continued Paparesta. "A lot of these young guys want to start families someday. Taking a rocket to the gooch works against that."
The team offered no further comment on previous health and injury guidelines but confirmed that they're sourcing their 2023 sunflower seeds from a supplier that uses less cobra venom in the seasoning process. "We had never heard of 'nightmare diarrhea' before. It was a teachable moment," said a front office source. "It's still going to smell like World War I for a while, that's not going away anytime soon."