We have seen one month of Twins baseball, and the team sits at 17-12 (.586) which leads the struggling AL Central by 3.5 games. Though we have seen lots of downs, the positives and flashes of brilliance have far more outweighed the bad. Before they start a six game road trip with two division rivals, let's take a look at the impressive first month of April.
The Good
Starting Pitching
The Minnesota Twins, more or less, aren't known for their pitching. It seems like the Twins never have more than three quality starting pitchers, and when they do, injuries happen. After trading Luis Arraez for Pablo Lopez, bringing in Tyler Mahle at the deadline last year, and having an influx of pitching talent at the AAA level, the Twins rotation looks to be in a good shape. 
Pablo Lopez has proved that he can be an ace. He was brilliant in his first four starts, posting a 1.73 ERA in 26 innings. His last two starts have been rough, but you could blame it on the cold weather. Overall, this is where I expect Lopez to be (if you take away one or two bad starts), and he has been very impressive overall. Joe Ryan has been pitching as expected this year, very well. The Twins are 5-0 when he pitches and the length of his outings have been vital in keeping the bullpen well rested. Sonny Gray, likely the most surprising pitcher this year, has been lights out, boasting an MLB leading 0.77 ERA in six starts. Of course, we shouldn't expect this to keep going, but it has been nice to see him succeed. Lastly, Bailey Ober has exceeded my limits. Although he's only pitched in two starts, he has came up in big situations and been better than replacement level. With the Maeda and Mahle injury problems, you should expect to see him around for awhile.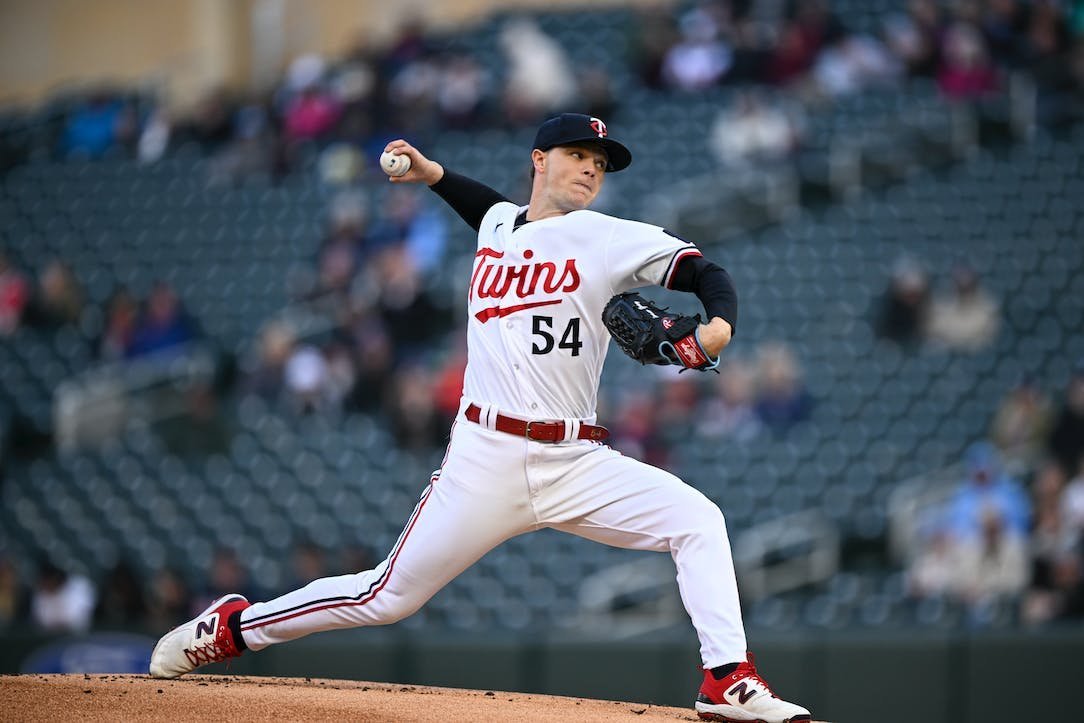 Joey Gallo 
The big slugger came to Minnesota hoping to re-light a flame that had gone out in New York, and so far, it is safe to say that it has been working. Gallo has 7 HRs in 53 ABs and boasts an OPS over 1.000. His OPS+ is 196, which means he is nearly twice as productive than the average MLB hitter this year. His appearance in the lineup has been a big boost for the Twins this year, but his flexibility in the field has been equally appreciated. Gallo has played mostly first base this year, occasionally playing in the outfield. Though this pace seems unsustainable, it is nice to see the once All Star slugger back in his prime form. 
Byron Buxton 
For some people, it's hard to be impressed by a guy who hasn't played any defense when they are known for their great fielding, but Buxton has a special case. We all know about his ongoing injury issues, but Buxton has played in 26 of 29 games. Now obviously you don't get his glove in those games, but what you do get is a slugger who has an .881 OPS. Buxton has been a staple in the Twins lineup and playing nearly 90% of the teams game certainly helps big time.  While it sucks that he is unable to play in the field, his defensive replacement is gold glover Michael A Taylor, who doesn't suck.
The Bad
Mahle and Maeda
At the beginning of the season, both former front of the line starters were coming off injuries. While Mahle has been very good in his four starts, he requires at least a month of missed time with his elbow injury. Not only does this suck, but it is scary because you do not want to see this type of injury linger like the one that shut him down at the end of the 2022 season. Similarly to Mahle, Maeda had been serviceable in his first four starts, posting a 4.15 ERA, before struggling with stamina issues and blowing up, allowing 10 ER against the Yankees. Maeda is currently on the 15-day IL and his future looks cloudy. Have we seen the last Twins start for Maeda?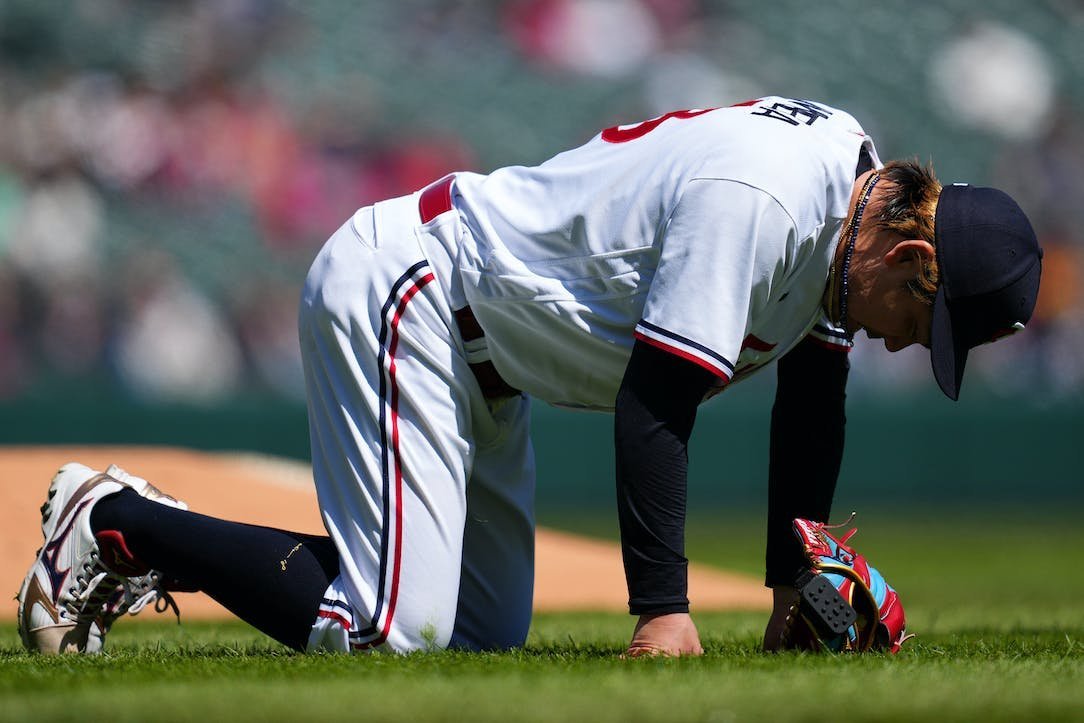 Carlos Correa 
It pains me to write this, but Correa has been struggling heavily at the plate. He has been far below average and it doesn't seem to be improving, however, this doesn't concern me too much. Correa is a top 3 shortstop for a reason, and his struggles just screams "slow start." Last year, Correa got off to a bad start before returning to his all star form for the rest of the season and there is no evidence that this year is any different. Correa will return to his form sooner or later, but this far, he has been, well, bad. 
Nick Gordon
Nick Gordon became a fan favorite last year after having a very good and clutch fall, however, this year, he has been terrible. He is hitting .127 with an OPS just over .300. Not ideal. Though his defensive flexibility is nice, it is not worth putting him in the lineup as an offensive liability. What makes this situation bad is that Gordon is out of options, meaning he is stuck on the big league roster until the Twins trade or DFA him. 
Alcala and Moran
I often categorize these two Twins bullpen arms together as they have had big glimpses of success in the past, but are struggling to capitalize on that success this year. Moran had a great 2022 with the Twins, posting a 2.21 ERA in 31 appearances, but for whatever reason, hasn't been able to translate that to 2023. Being a lefty, Moran is a key part of the Twins bullpen and the Twins need him to go back to 2022 form. Alcala on the other hand, has struggled this year. Twins fans have high hopes for him, since he was so good in 2020-2022 before getting shut down due to injury. It is not too late for these two guys to turn it around, but relievers in the MLB have a very short leash.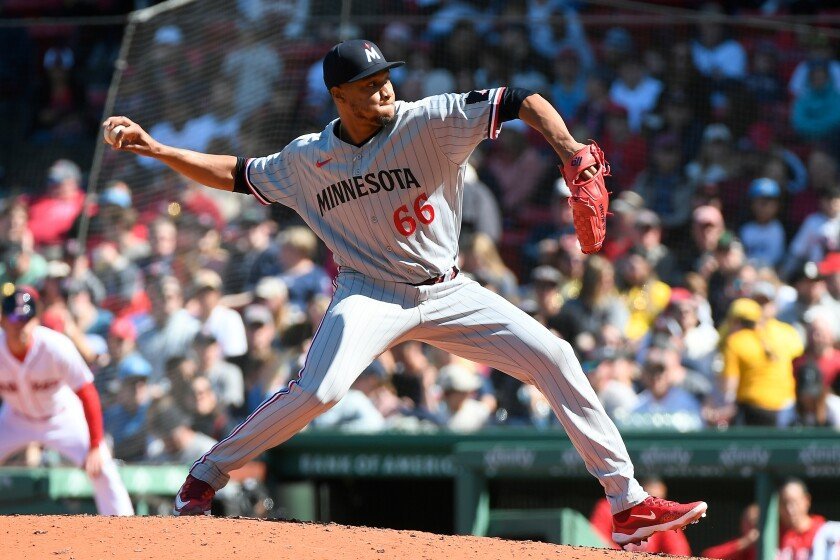 The Unknown
Quick-fire! Max Kepler was slumping before his early season IL stint, but since coming back, Max has been great. It will be interesting to see which version of Max we will see in the future. Trevor Larnach has been amazing this year… when he gets fastballs to hit. If Larnach wants to be an above average hitter, he needs to learn how to hit off-speed and breaking balls better. Jose Miranda has been an interesting case. He got off to a slow start, but looks to be heating up recently. And his defense has been… fine? Griffin Jax looks to be a staple in the bullpen, but he has had some shaky outings. He needs to be much more stable in order to be trusted more in the 6th–8th inning. 
 
As we head into May, what are your biggest praises and concerns of the Twins? Thanks for reading!