Spring Training photo and video dump
---
I spent the last three days over at Lee County Sport Complex wandering, watching, taking in my fill. While I don't have many specifics to add, I thought I'd just do one big photo and video dump. I tried to get variety and as many different players that I could. These were all taken on my phone, and yeah, I'm not a photographer or videographer, which will become obvious. And I don't apologize for it one iota. I tried to label what I could and what I remembered. 🙂
Field adjacent to the stadium, waiting for players to start their day.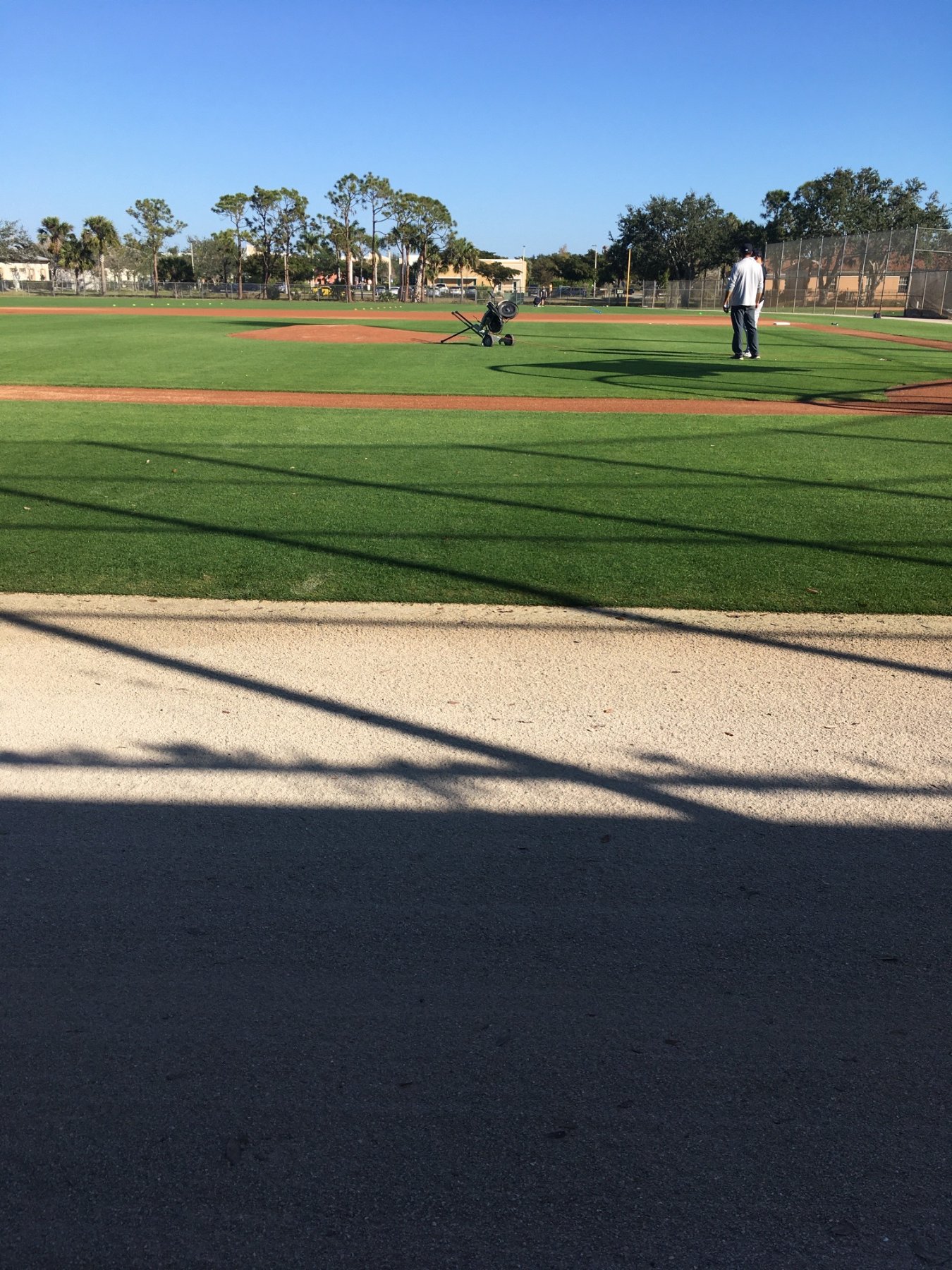 Autograph hounds waiting to get players to sign all the stuff they brought with them.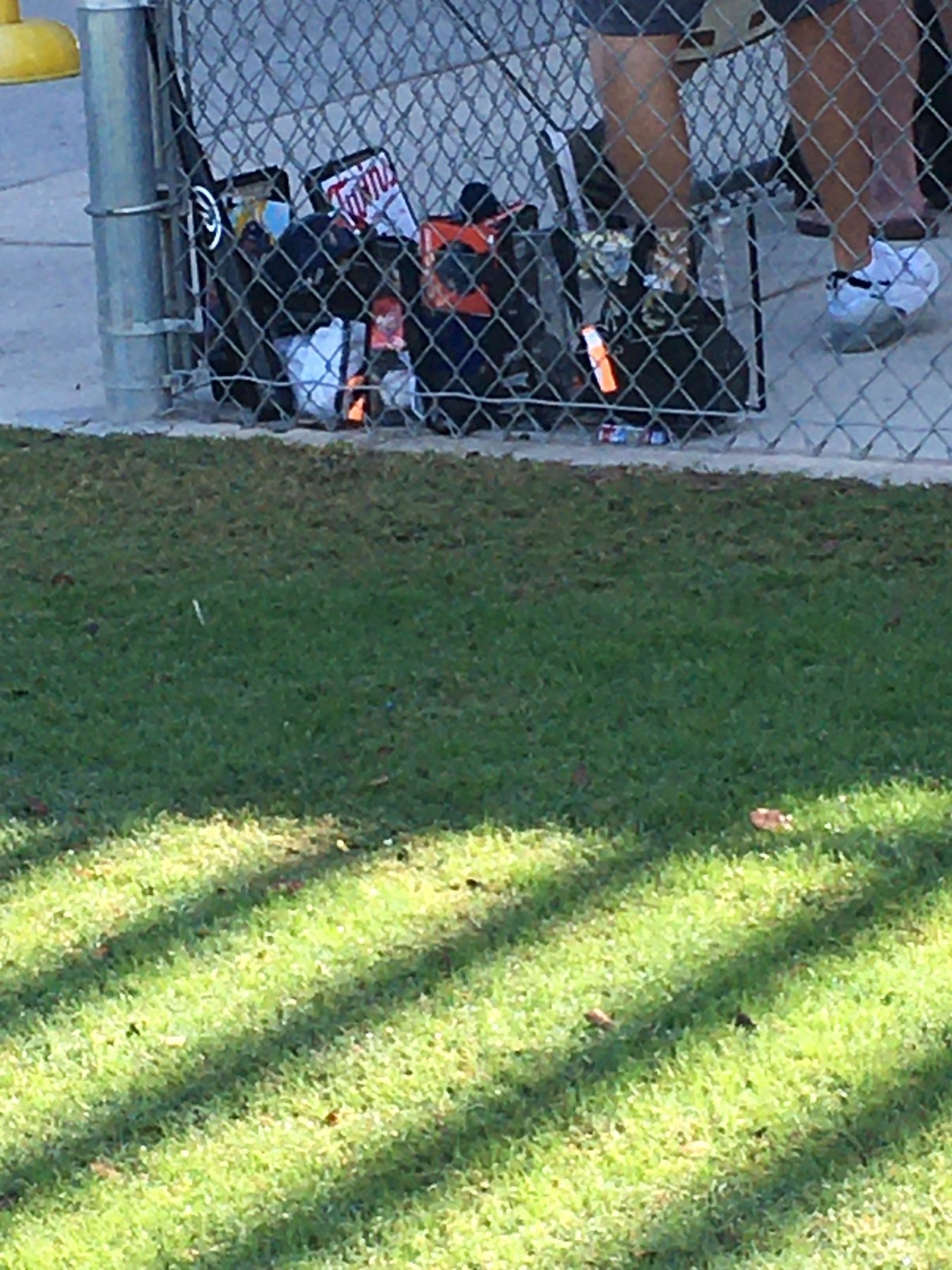 Set up ready for warm ups.
The infield only field, named for TK.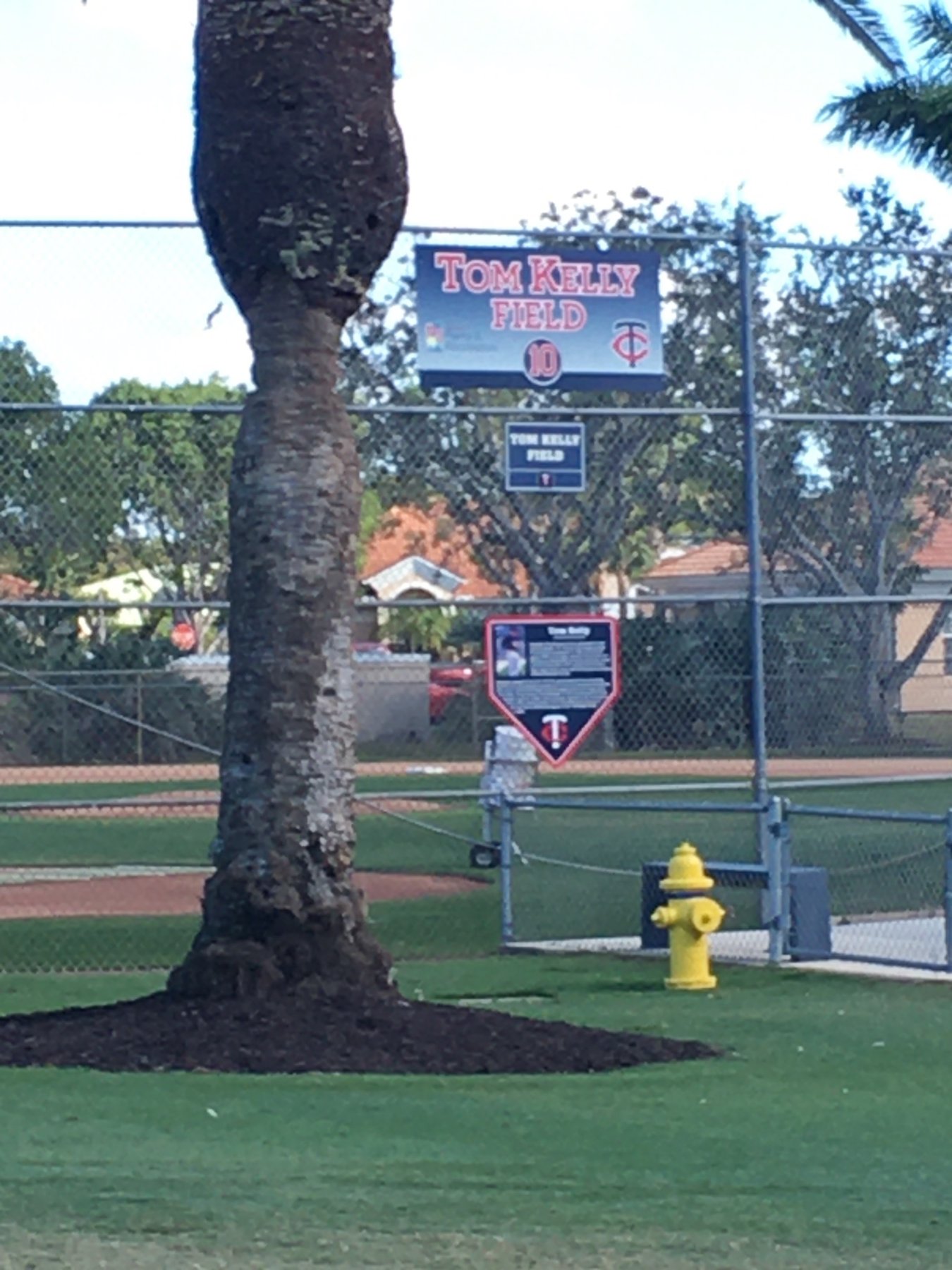 The stadium, looking toward the infield.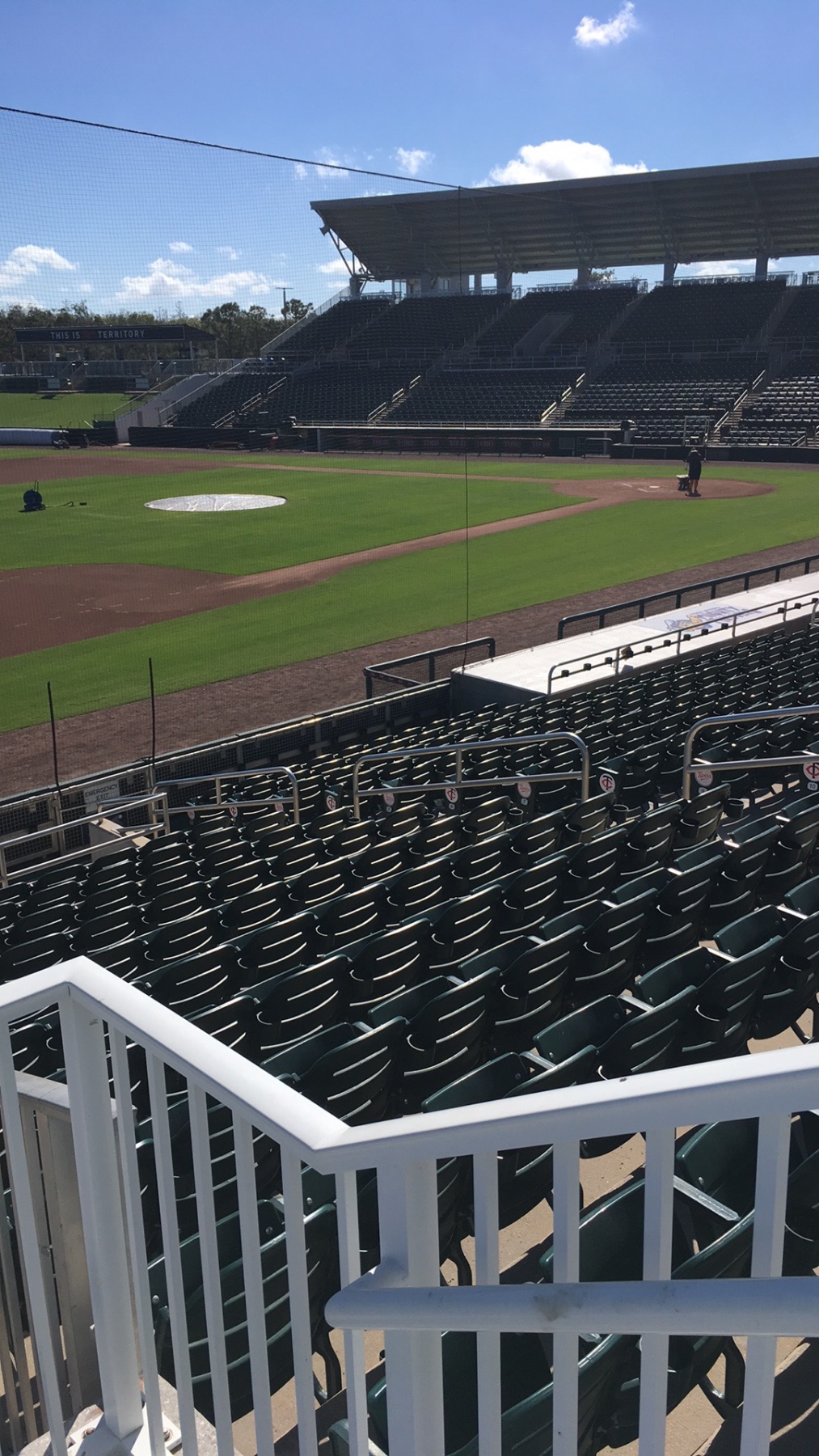 The main stadium, looking towards the outfield.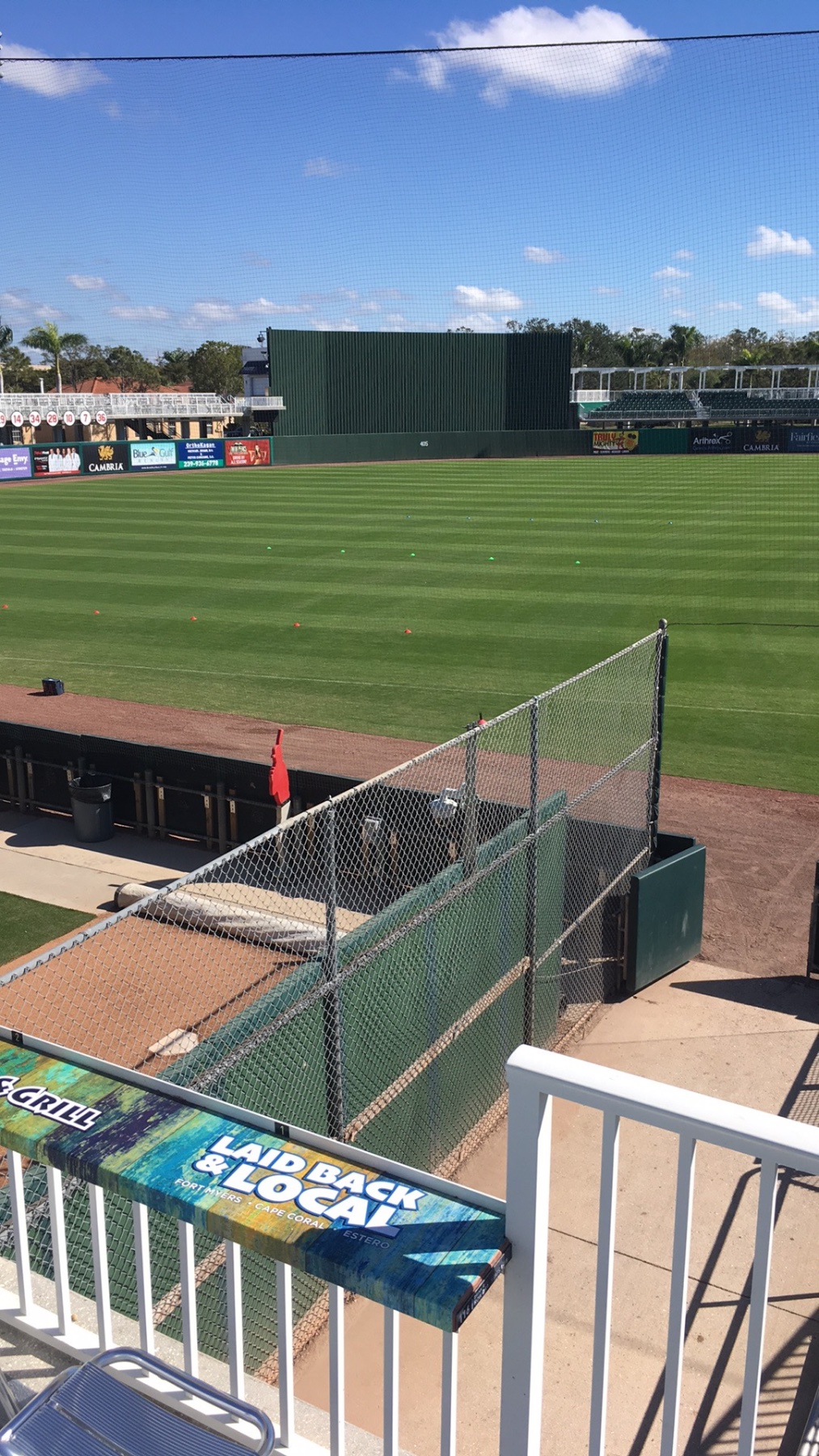 Joey Gallo taking some practice at 1st base

Kepler in the cages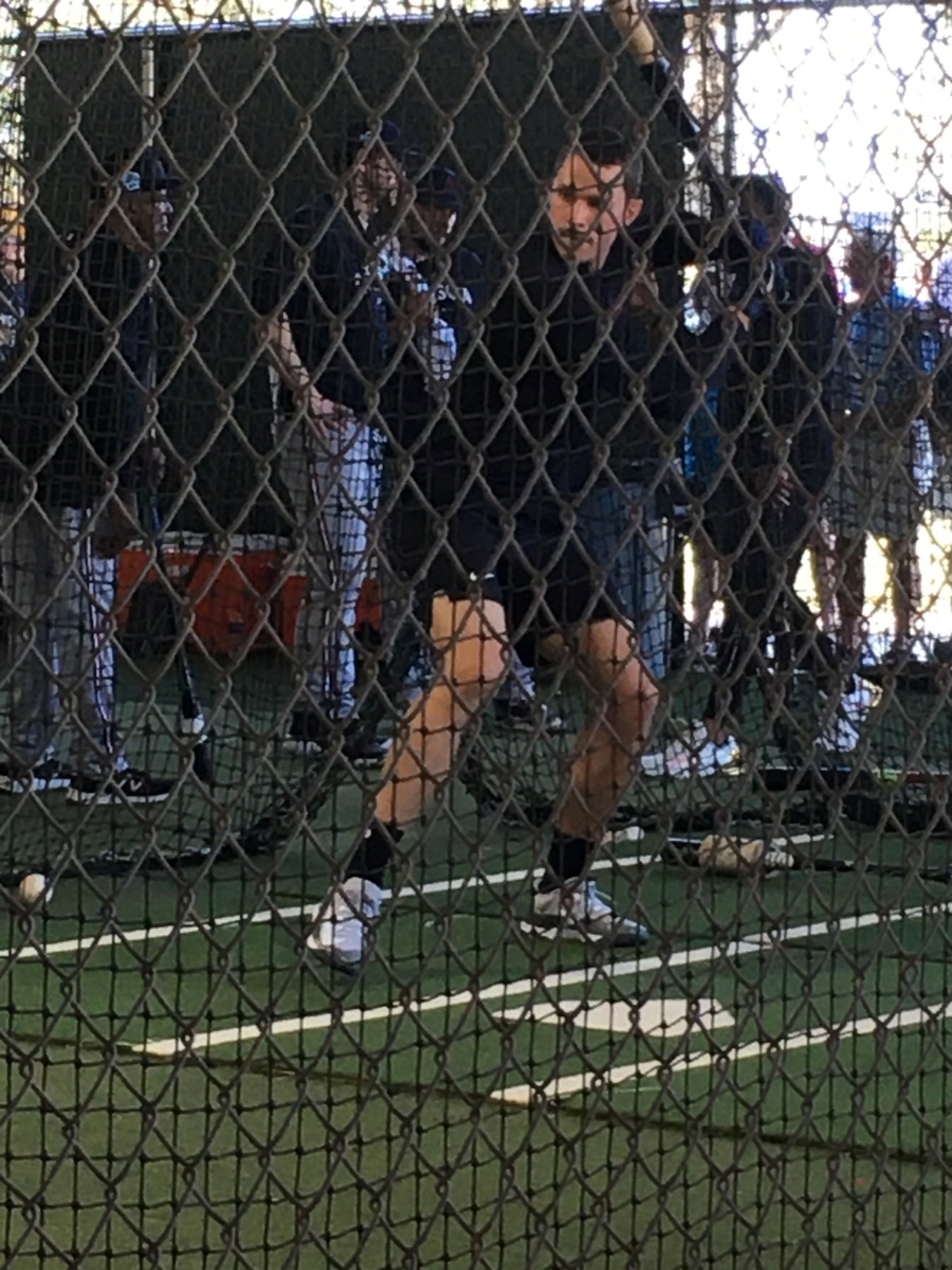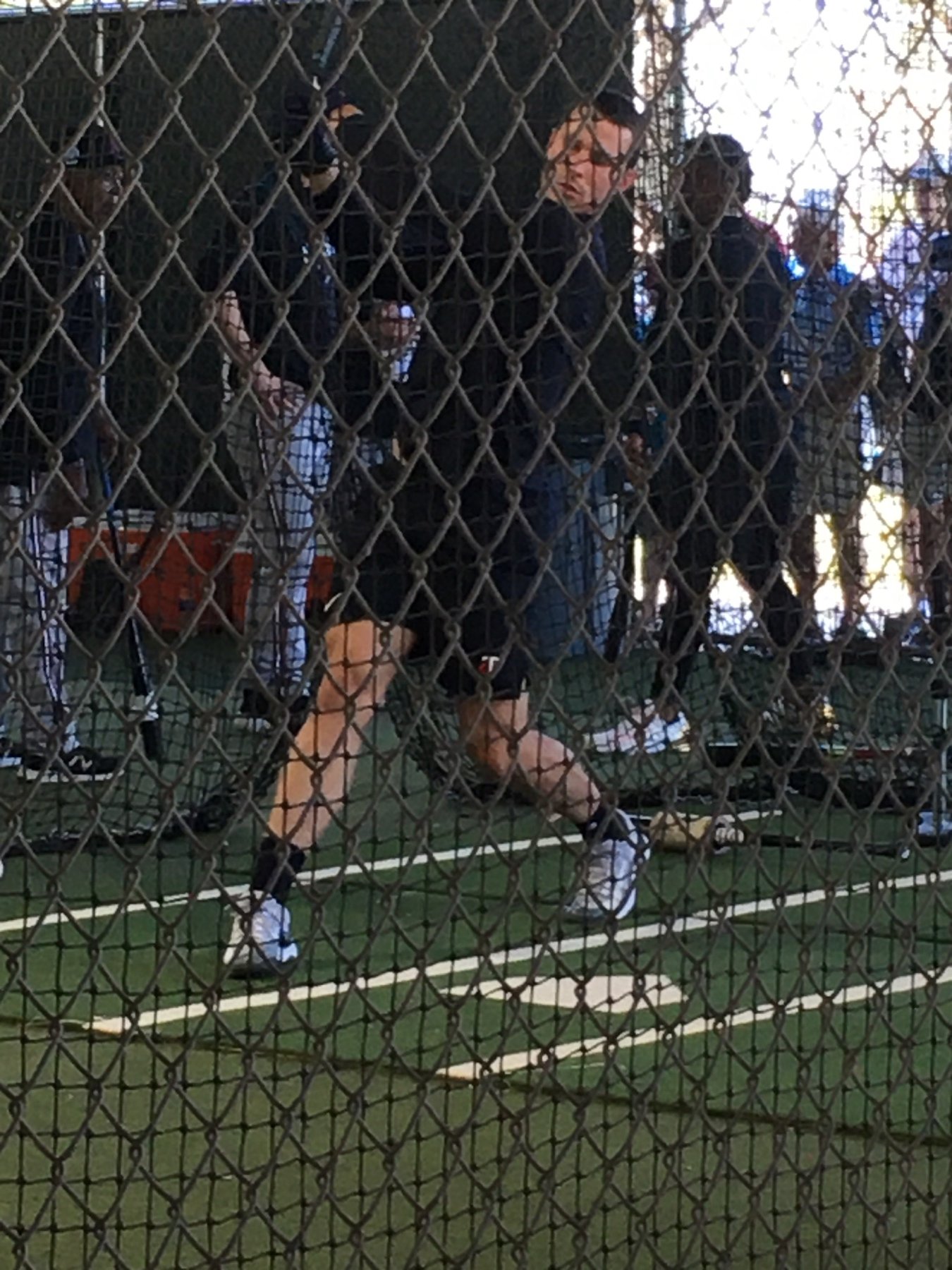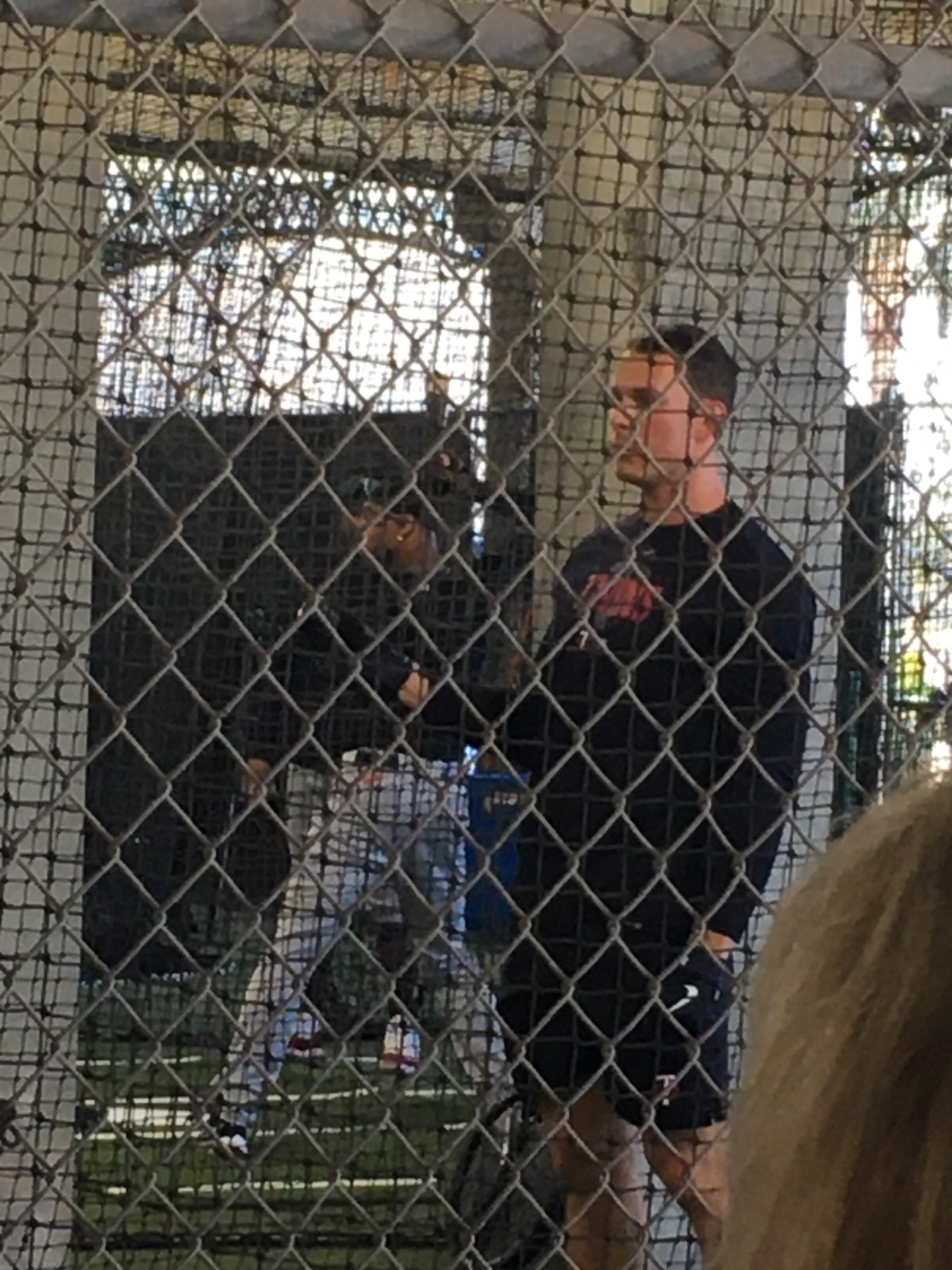 Can't remember who all this is.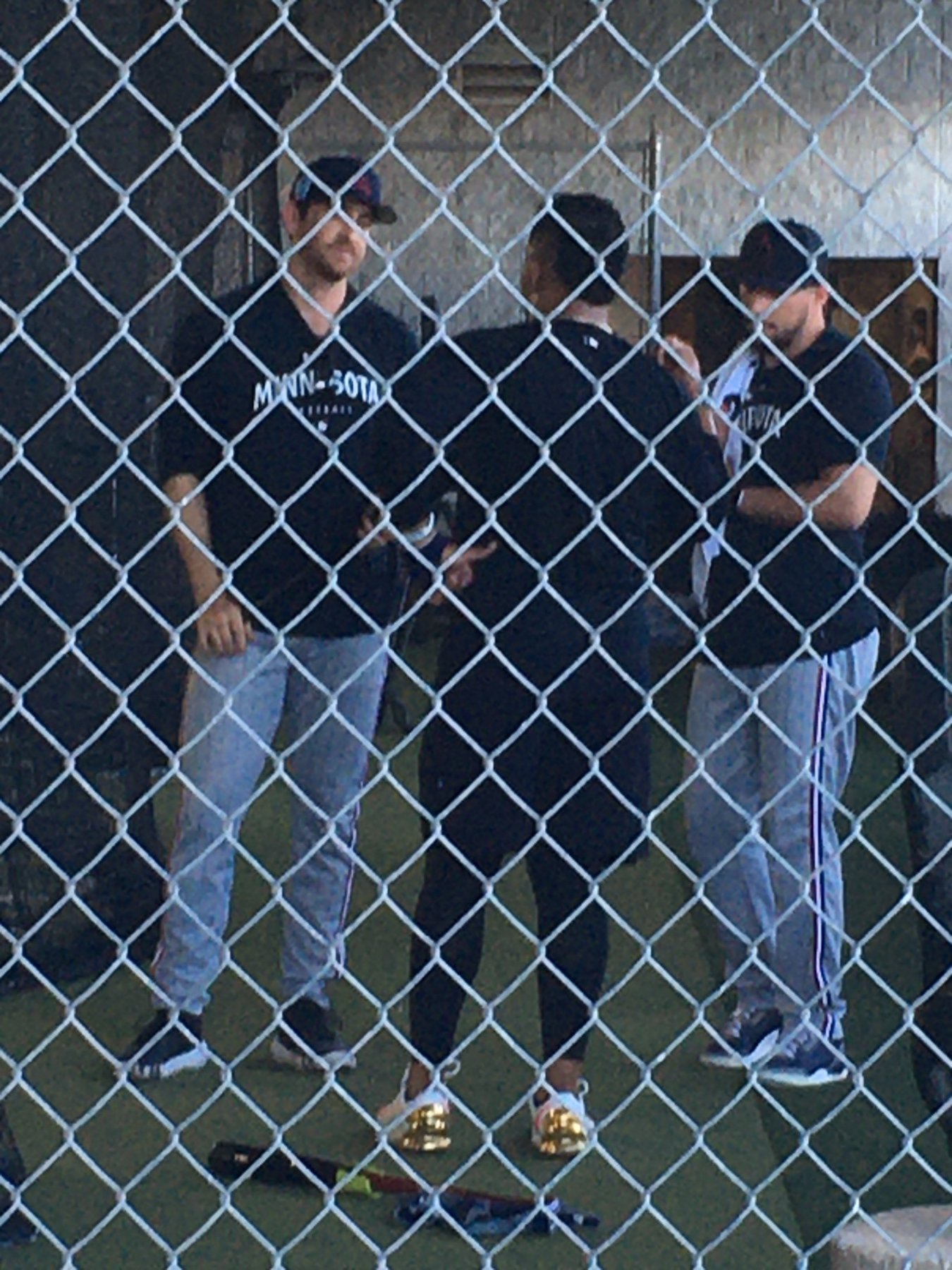 Tony O is the one on the left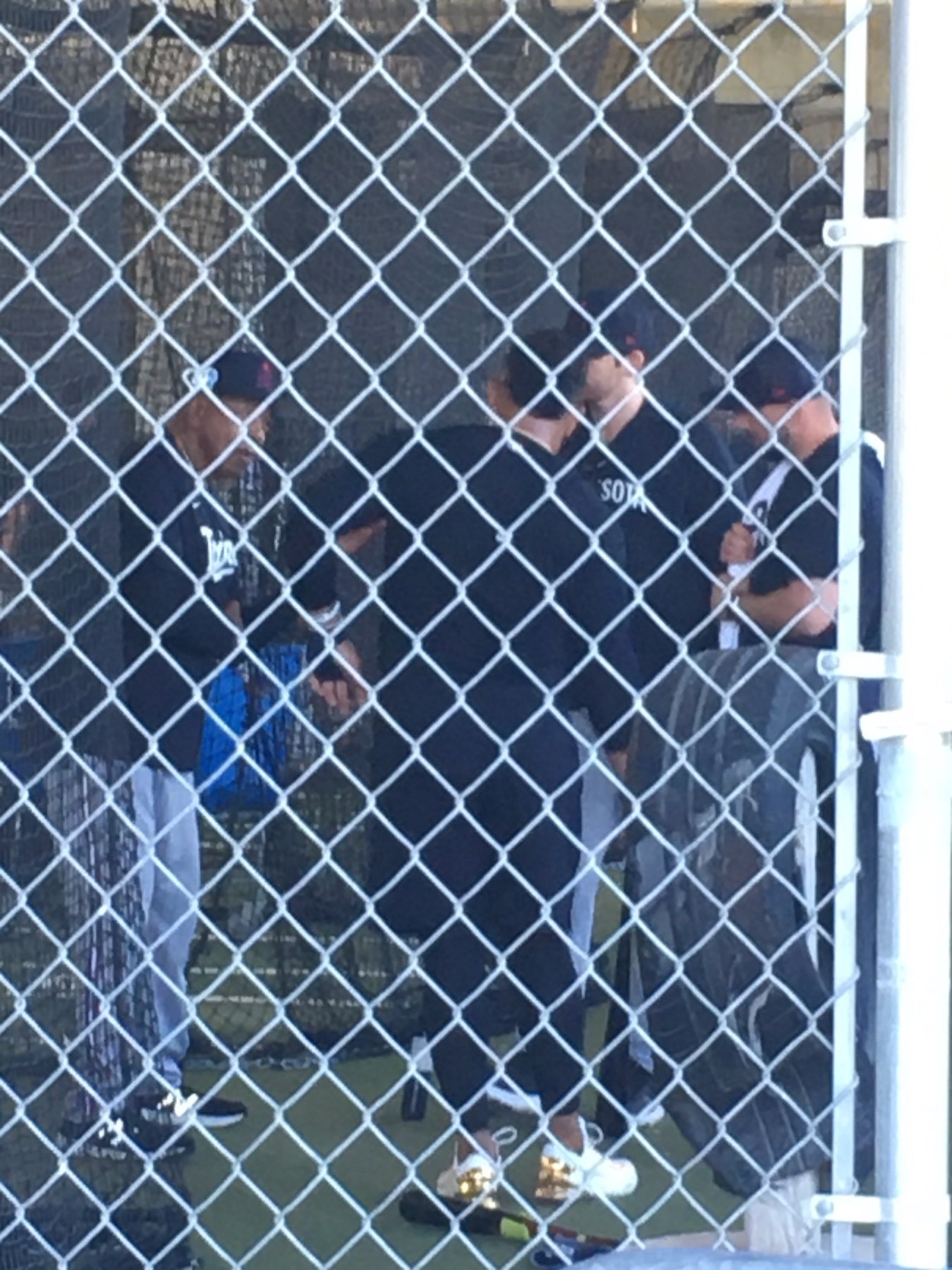 Pitchers getting ready for warm ups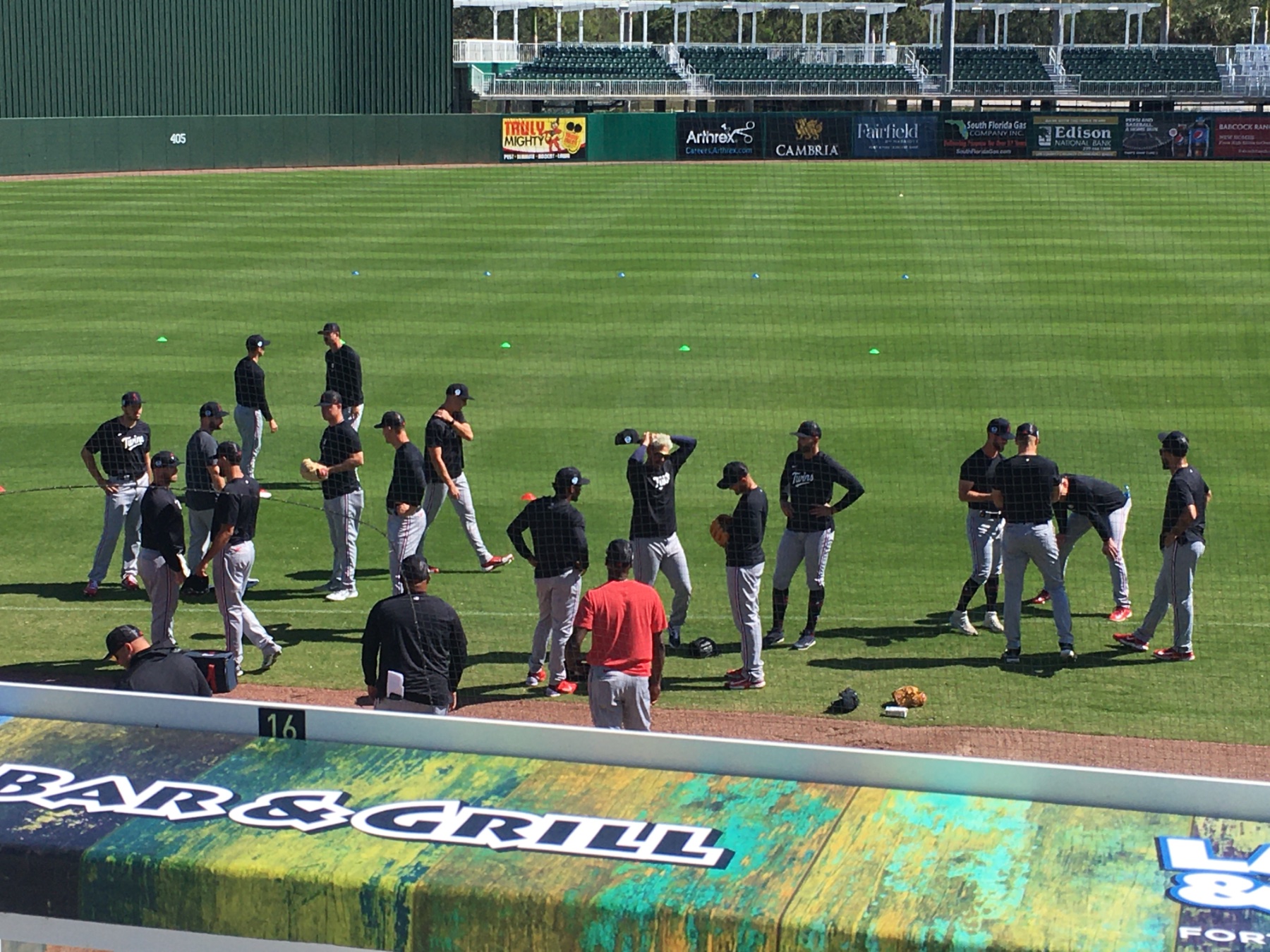 Chris Paddack throwing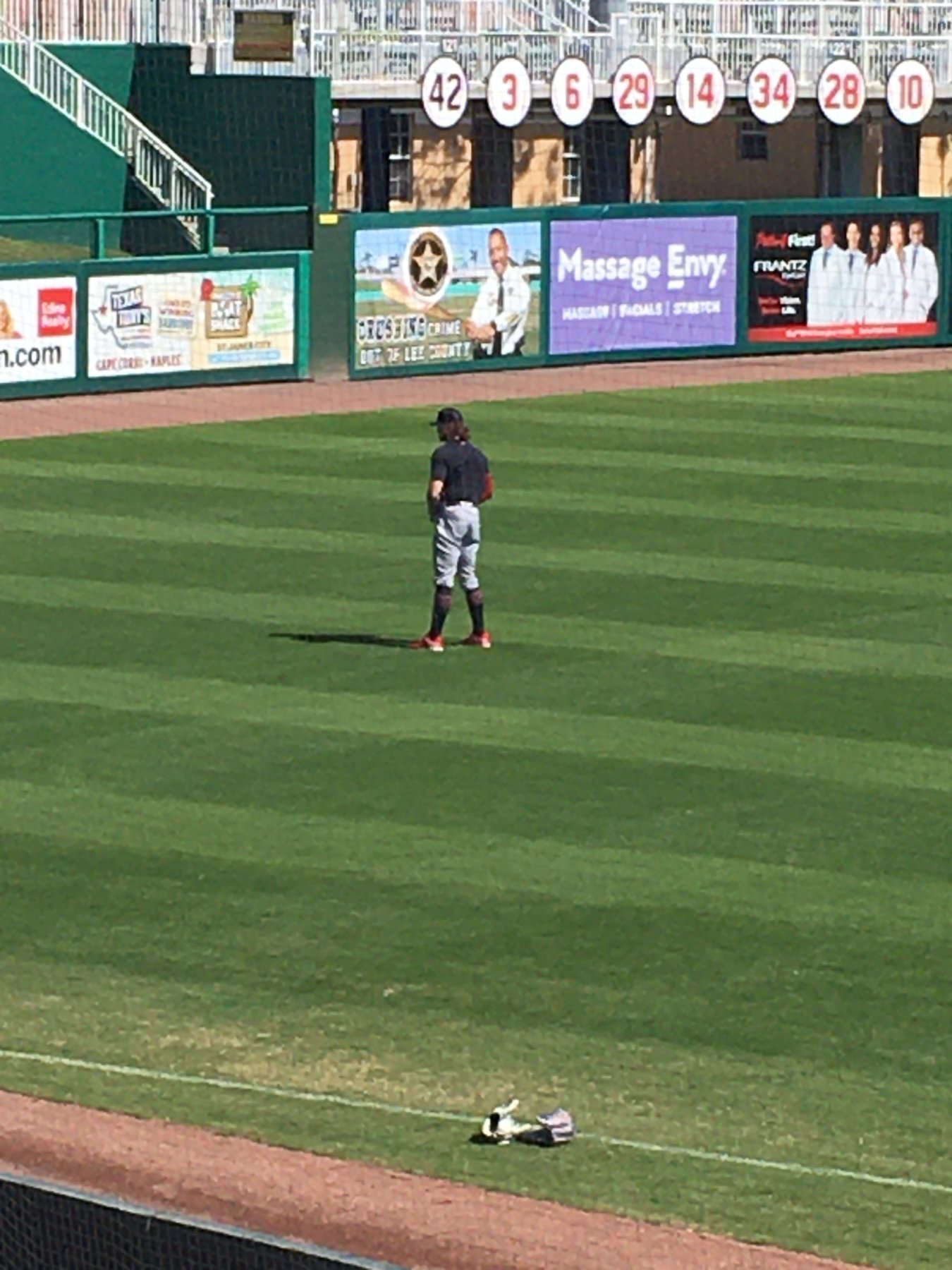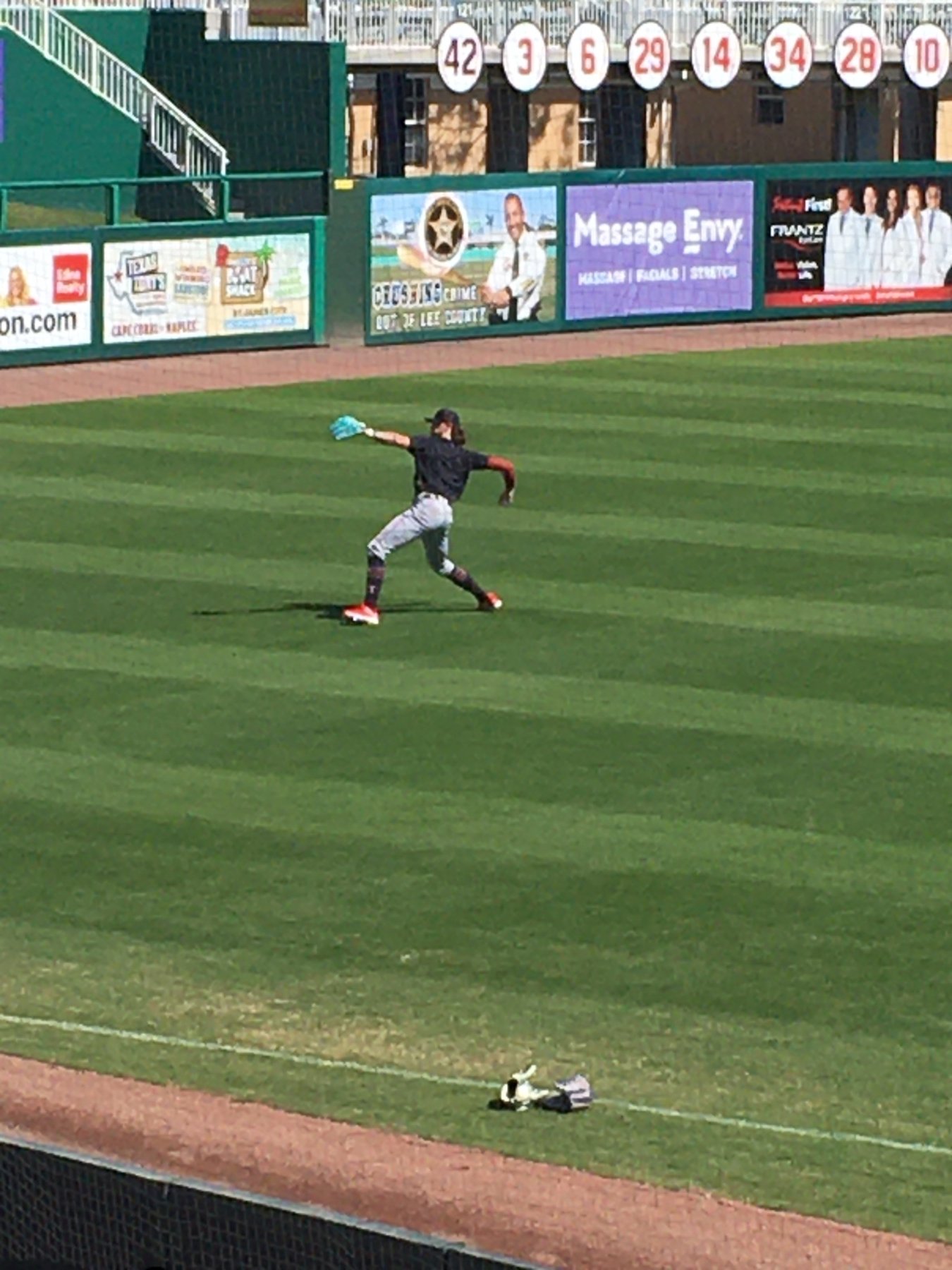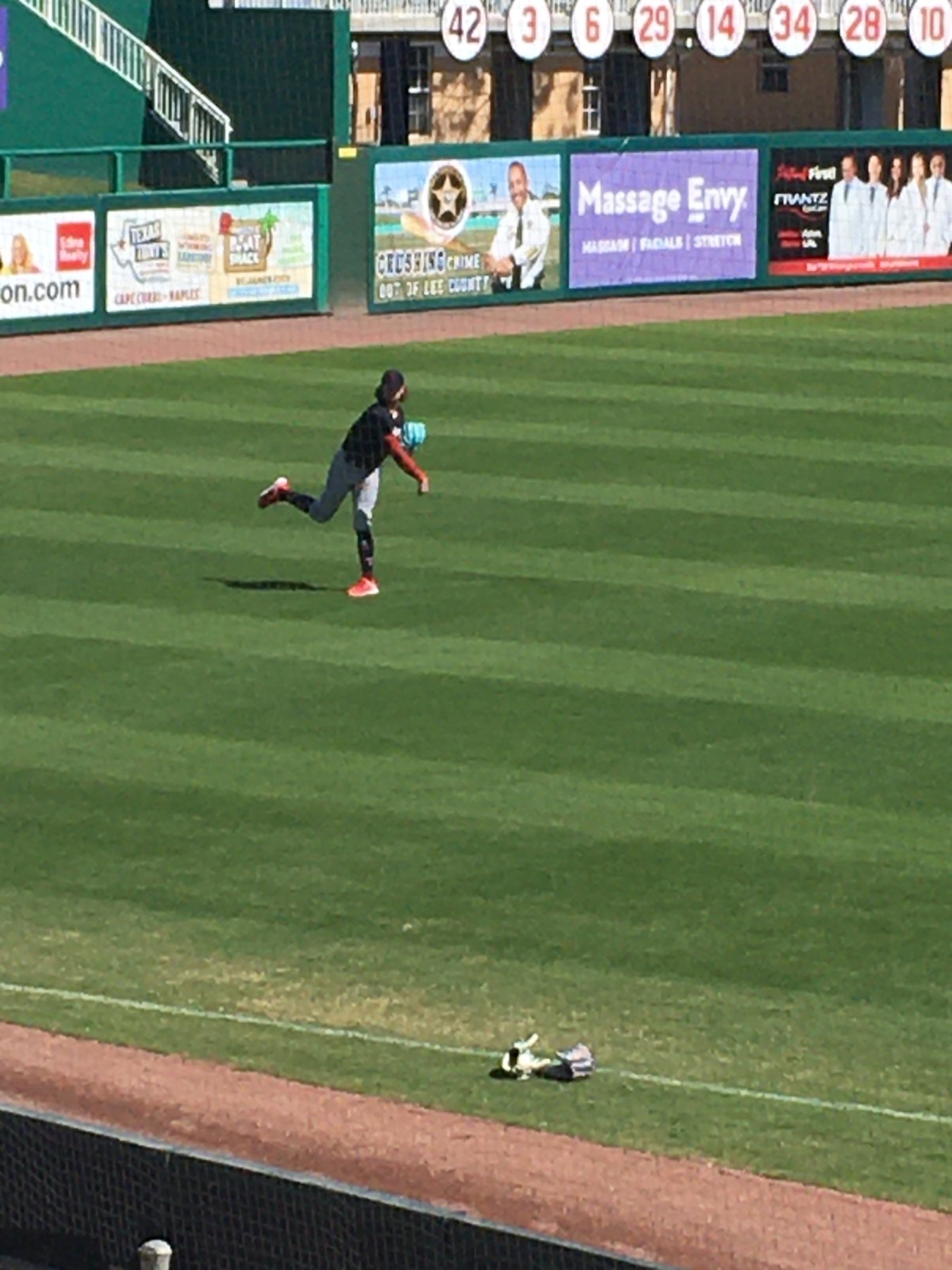 Position players warming up

I think this is Eduard Julien?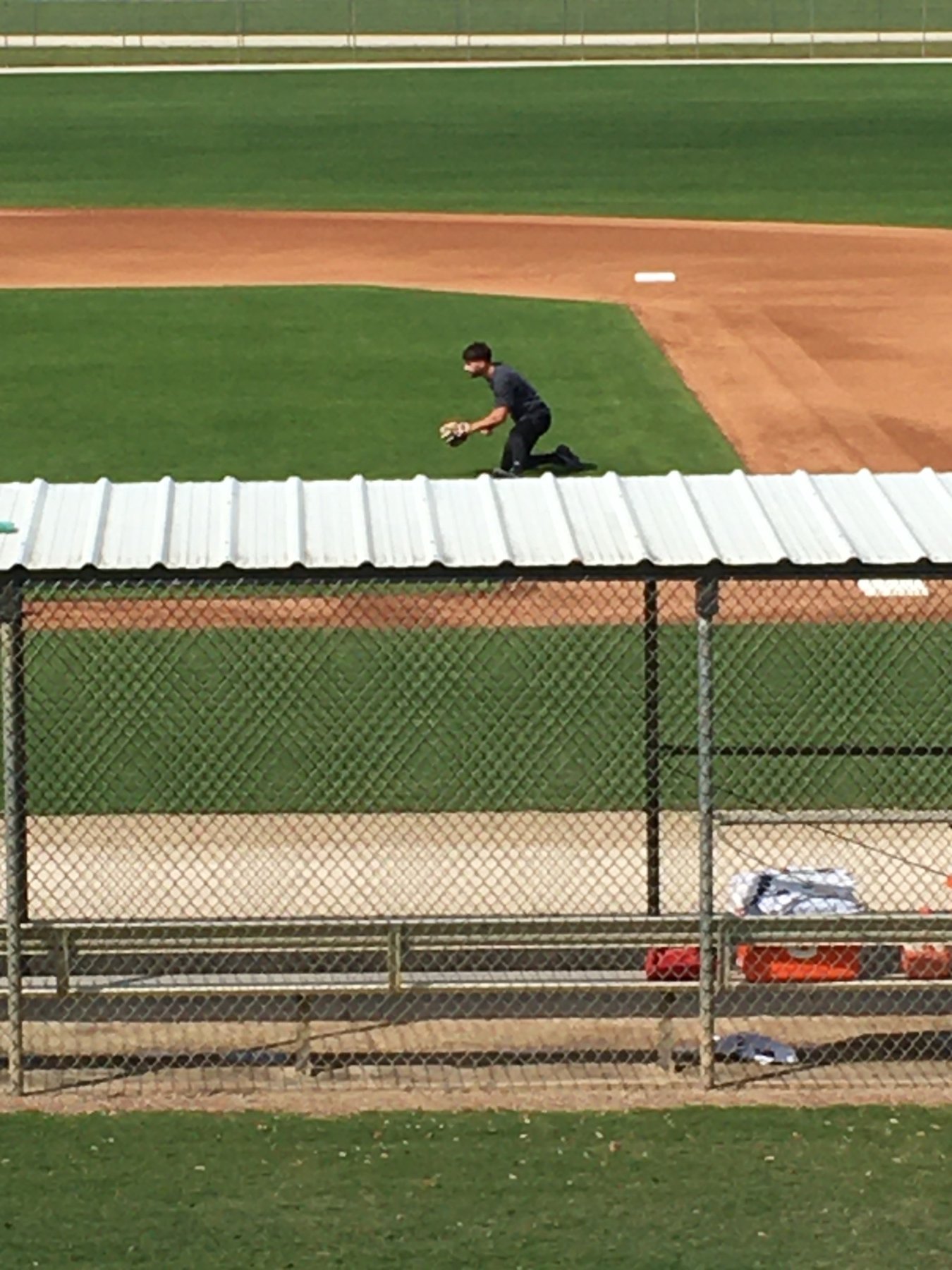 Austin Martin @chpettit19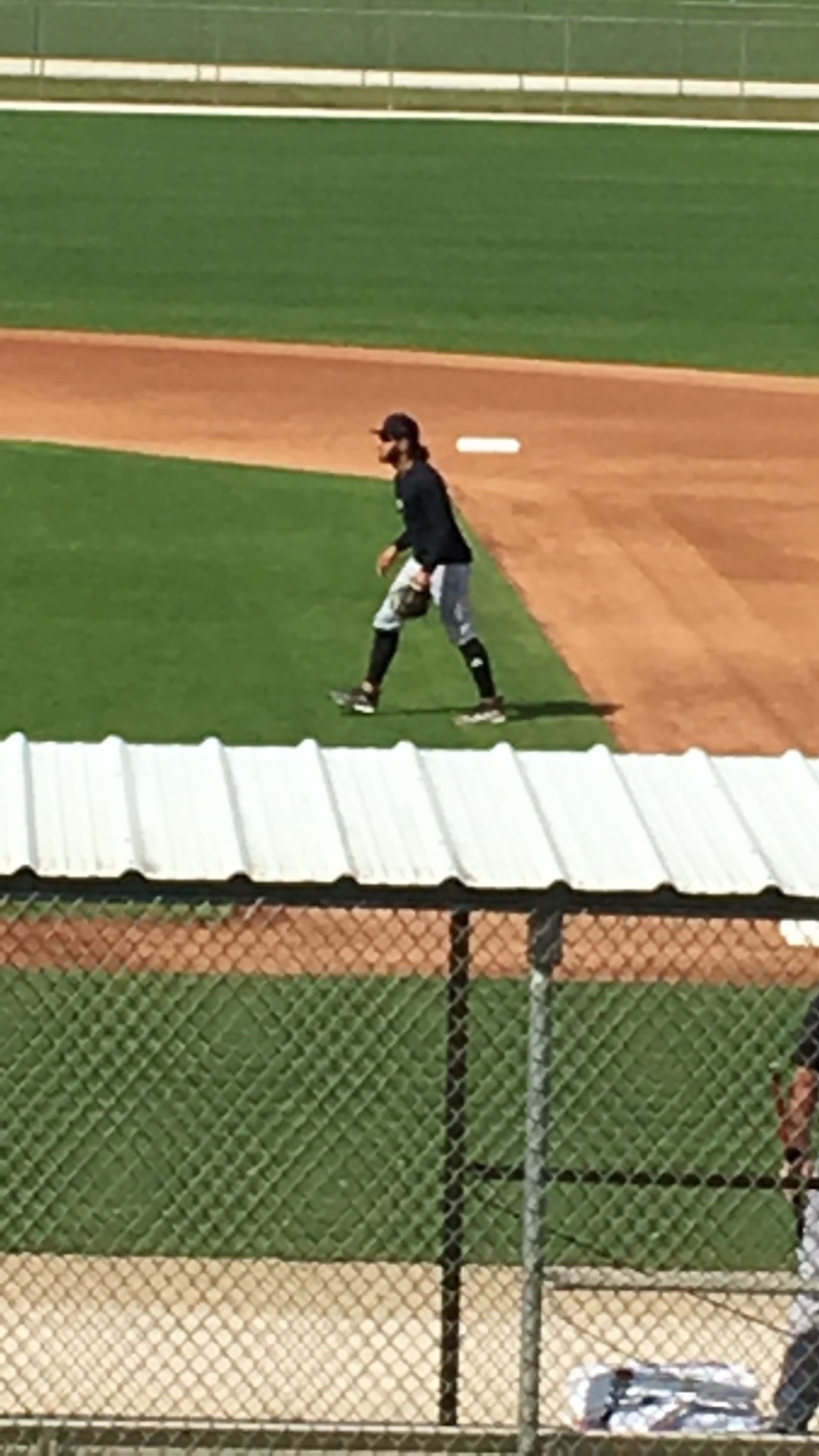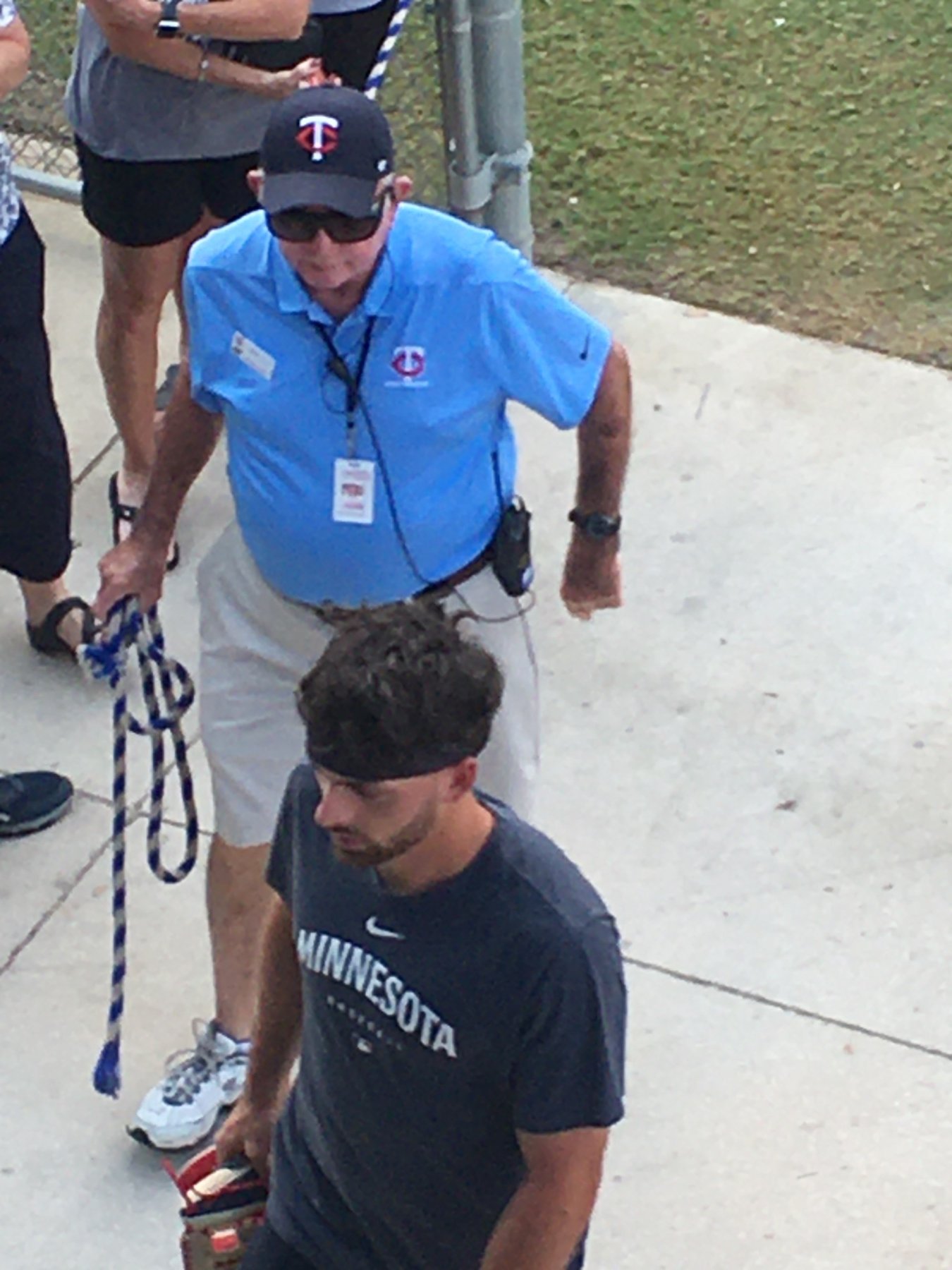 Can you spot Randy Dobnak?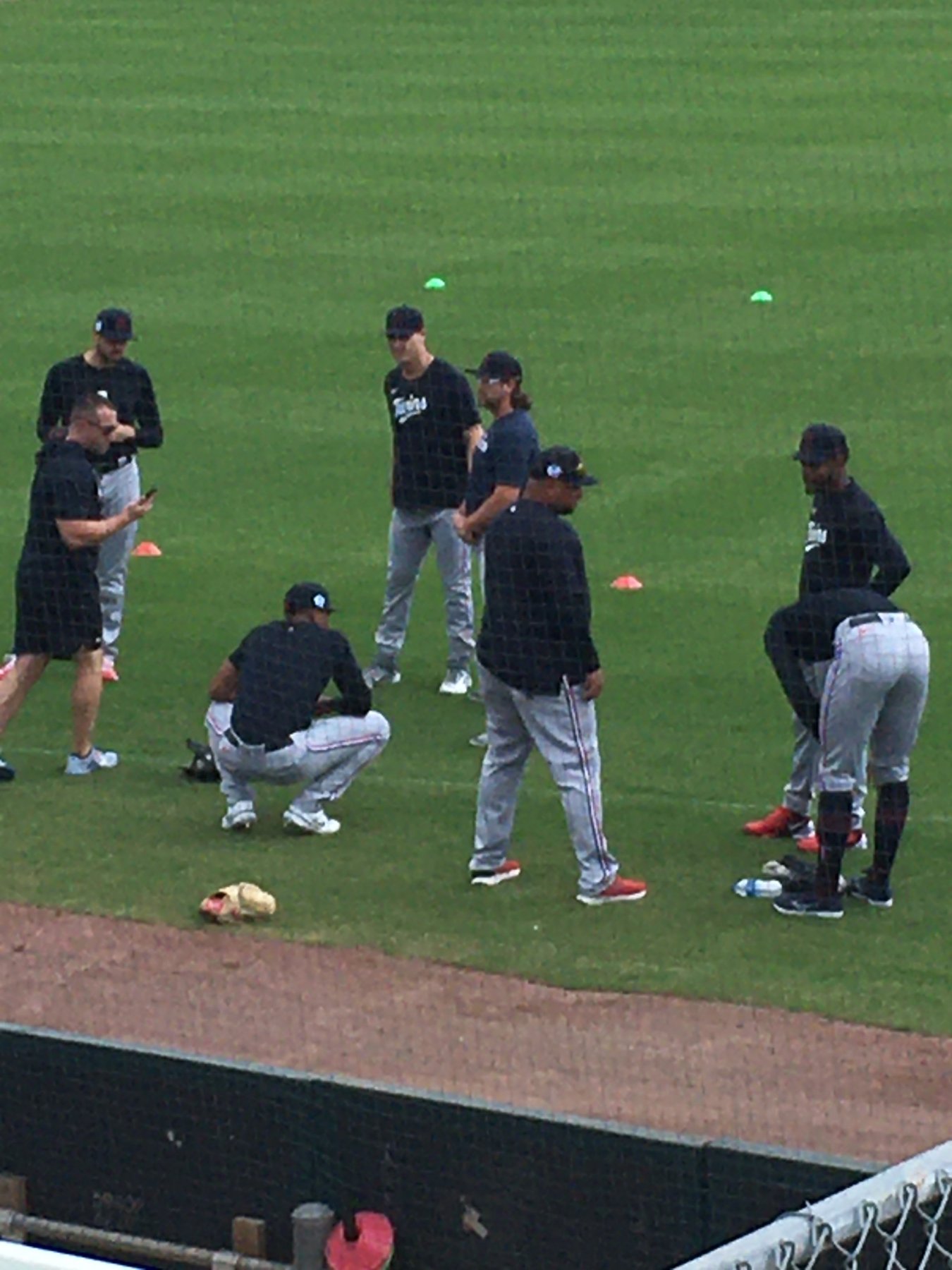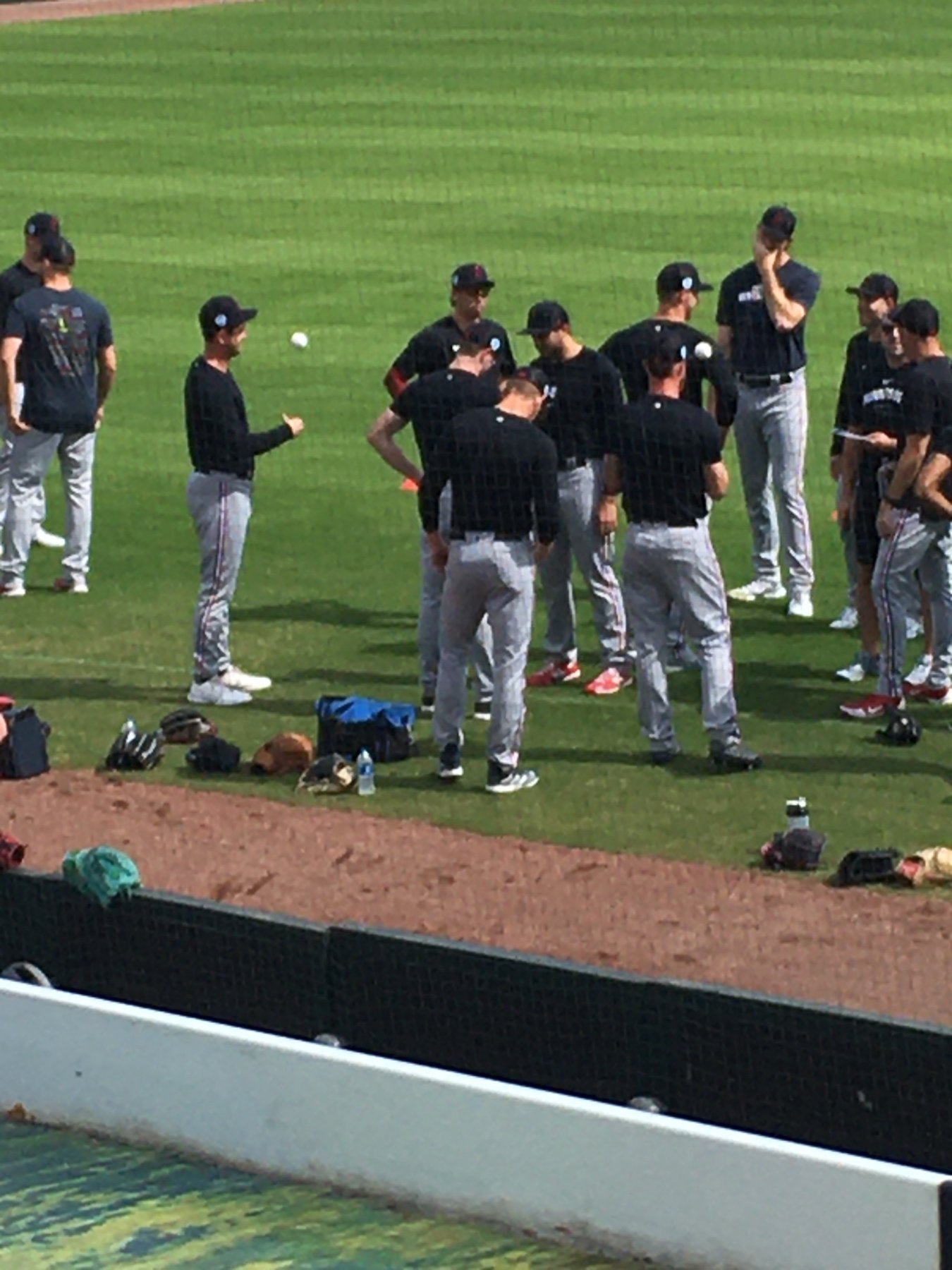 I think this is Jorge López
Randy Dobnak
I think that's Nick Gordon tagging the base, with Correa looking on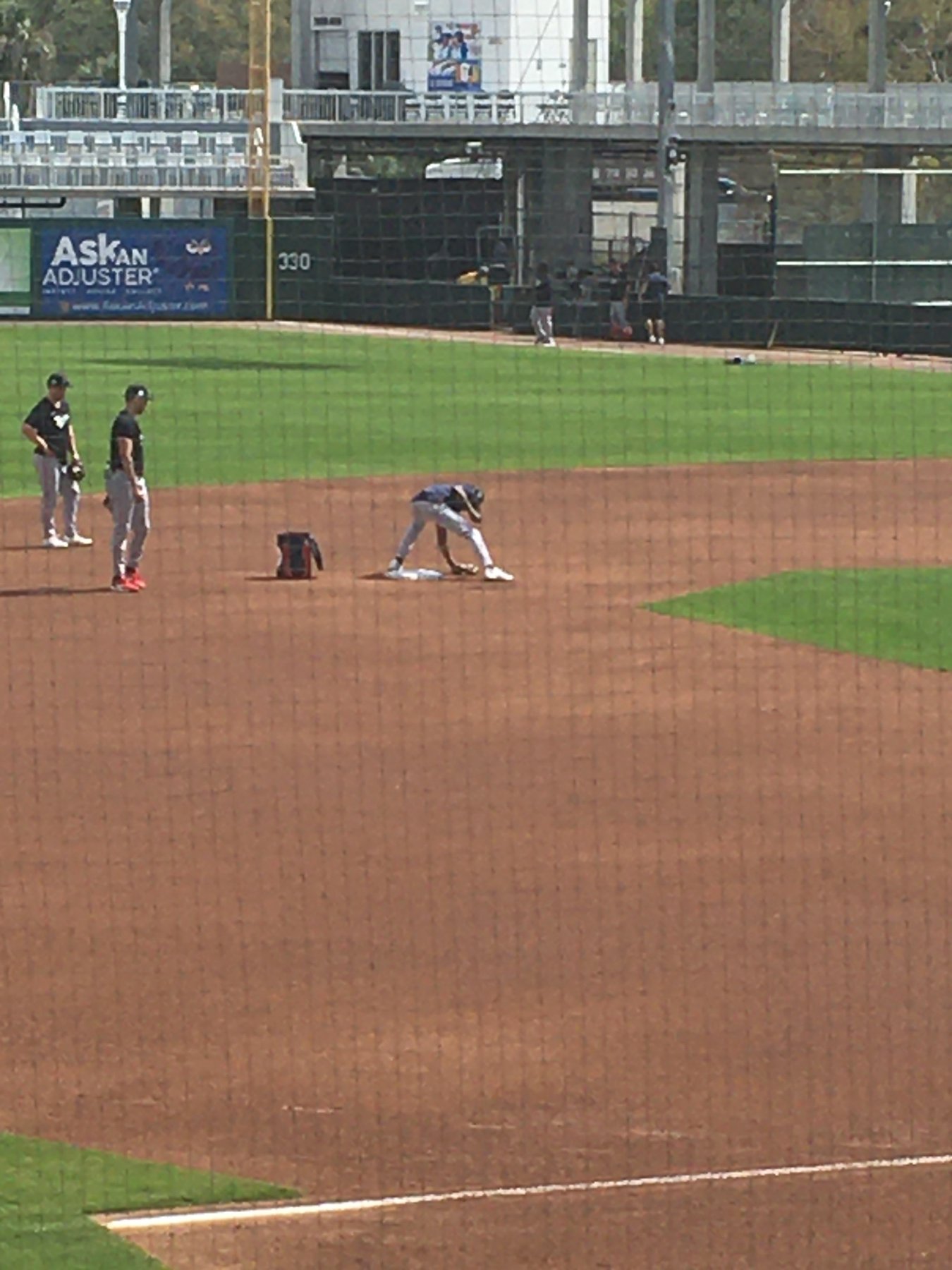 Jovani Moran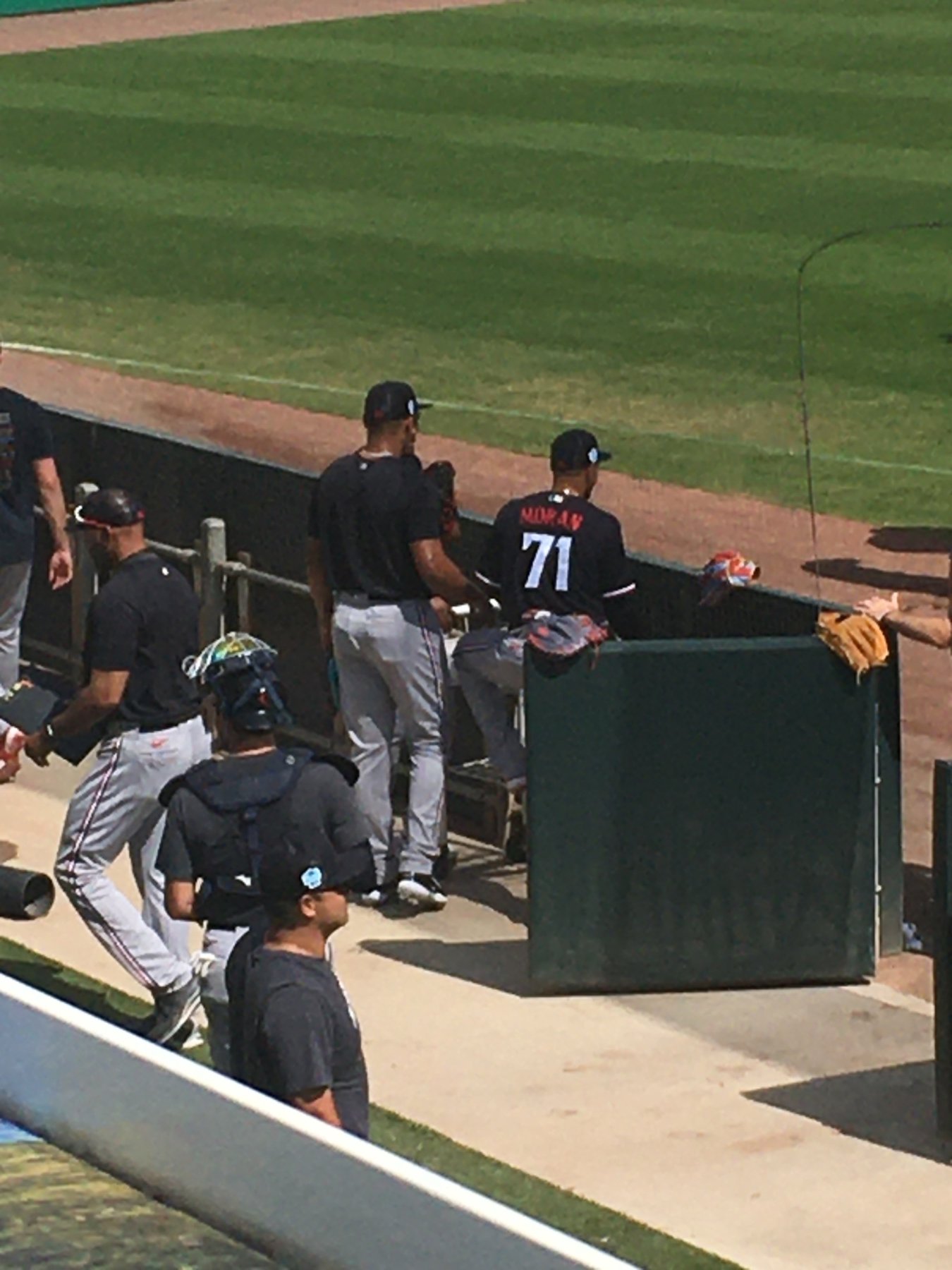 A bunch of guys coming off the field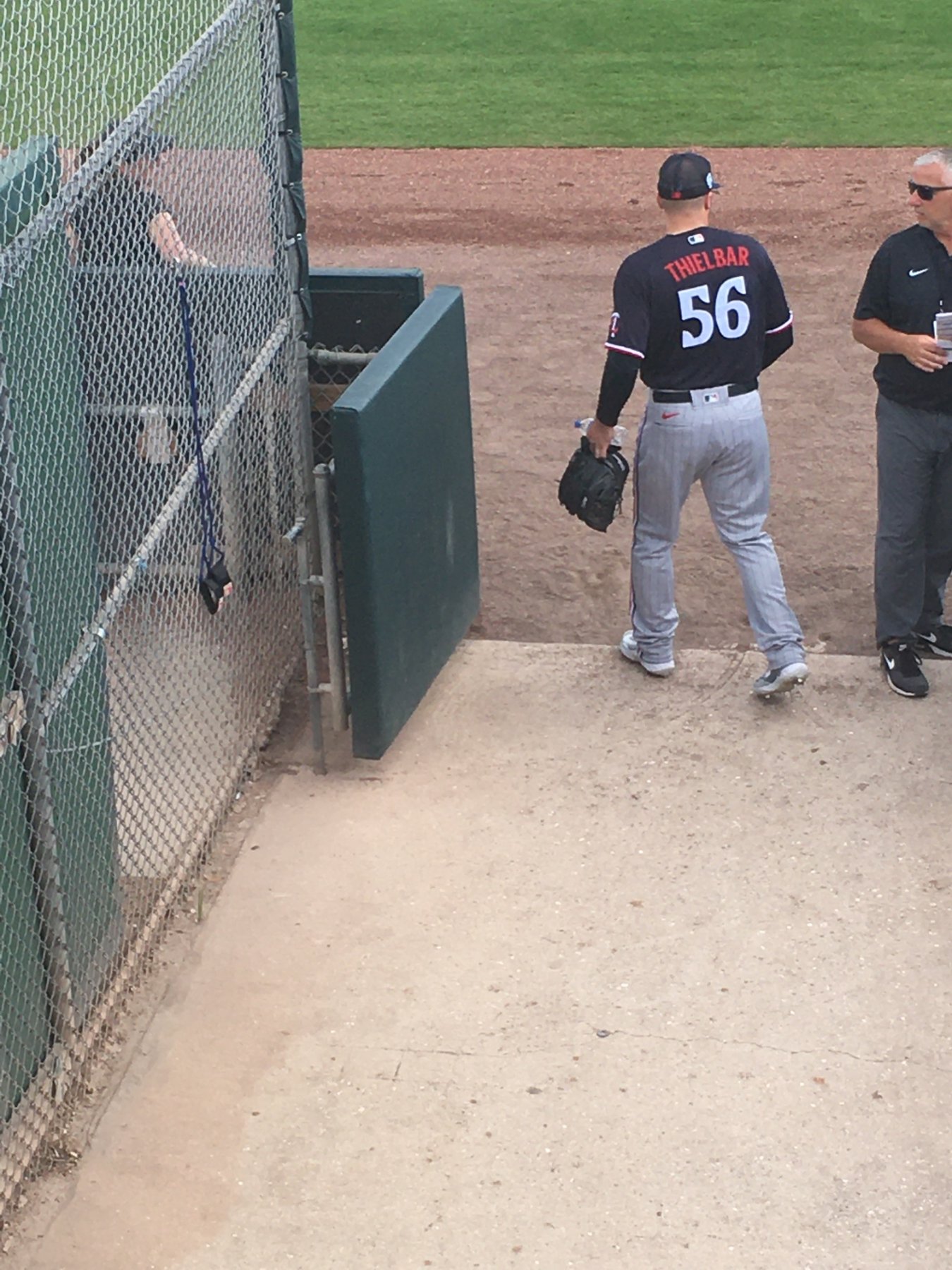 Miranda taking swings, with Gordon looking on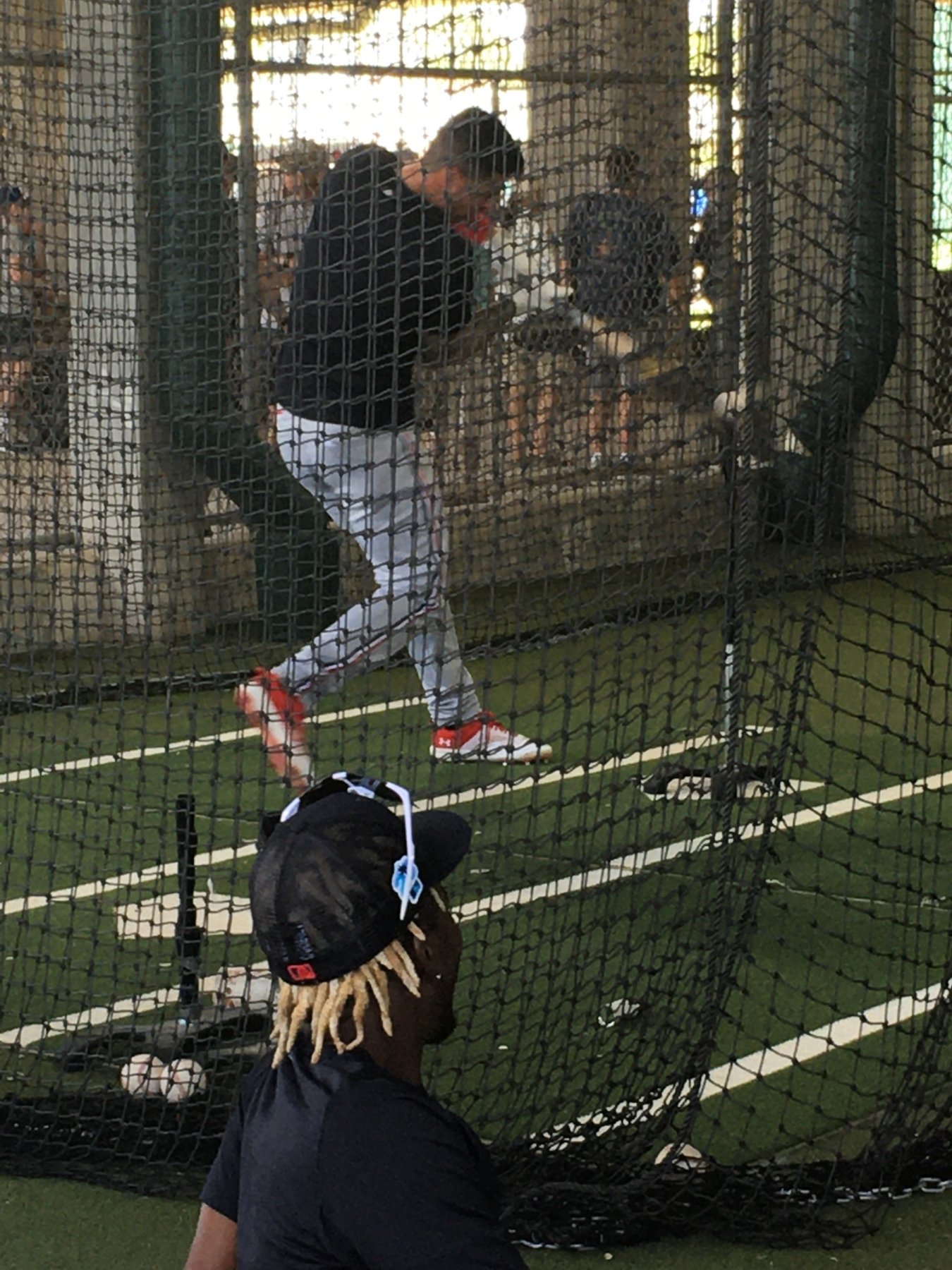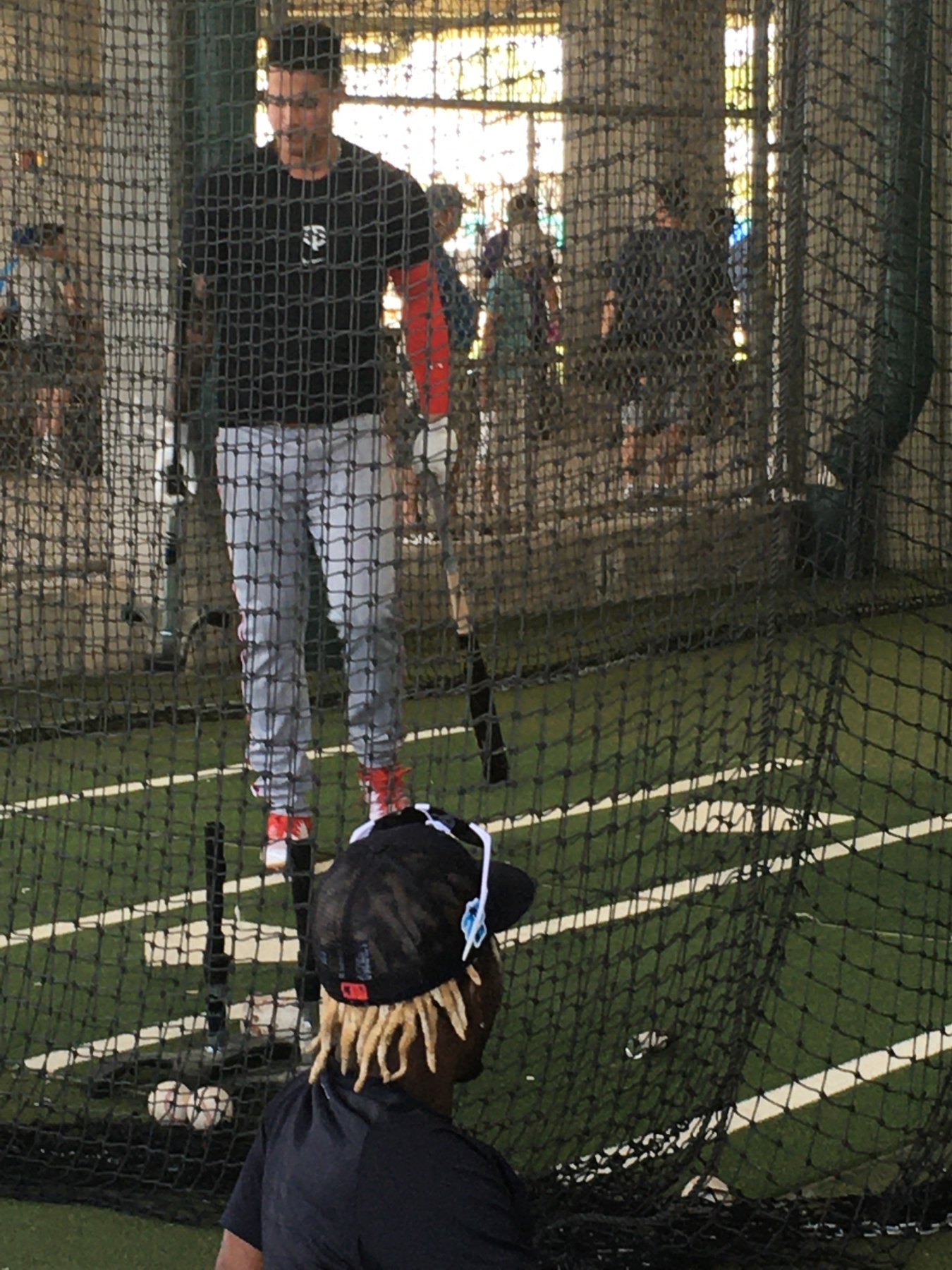 Don't remember who this is and I can't tell from this photo