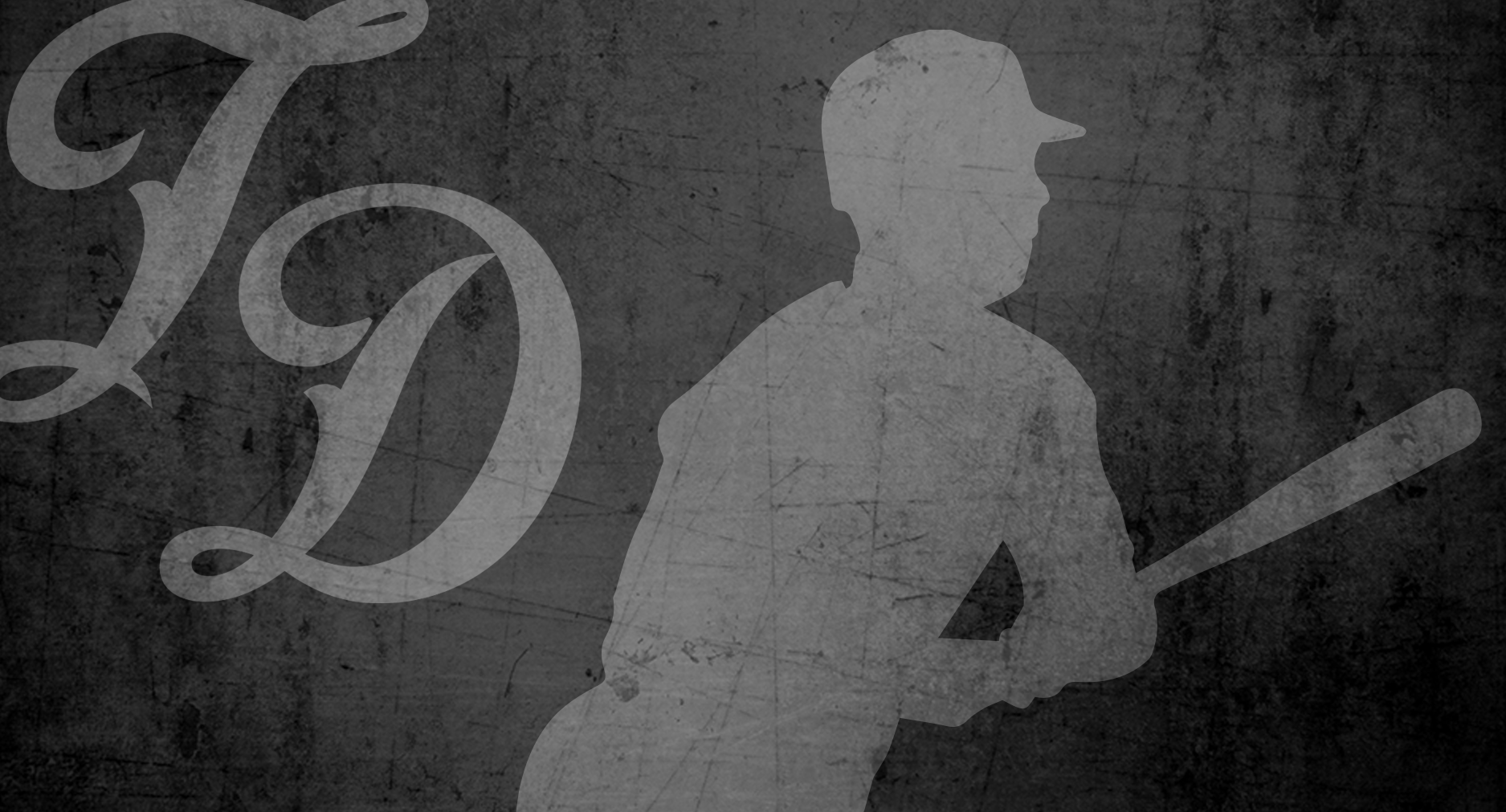 Posts

3,744

Joined

Last visited

Days Won

3
Profiles
News
Tutorials & Help
Videos
2023 Minnesota Twins Top Prospects Ranking
2022 Minnesota Twins Draft Picks
Free Agent & Trade Rumors
Guides & Resources
2023 Minnesota Twins Draft Picks
Forums
Blogs
Events
Store
Downloads
Gallery
Everything posted by jkcarew
I don't think it's complicated, or surprising. With Gray…you're not going to lock into yet another (Buxton, Correa) $25M+ salary on a $100M-and-change payroll. And with Maeda, at this stage of his career, FO doesn't see enough delta between him and the cheaper (and younger) guys they already have.

Clueless. Not a good look for Fangraphs.

Don't profile similarly defensively at all. Gallo is generally good defensively…and plays the outfield. Severino is generally NOT good and plays the infield. Severino wouldn't have a sliver of the defensive value Gallo provided. Meanwhile, we can HOPE that Severino could be more valuable offensively than Gallo.

I'm on board with a quality right-handed 1B/DH bat. That would go a long way toward improving/stabilizing the offense. Gotta pretend that Buxton doesn't exist (other than the contract…sigh). He's not a great DH regardless. Also, there's a difference between shoulder surgery being "medically" successful, and shoulder surgery that restores the ability to hit major league pitching at a high level without regression or reinjury. Kirilloff remains a house of cards, until he proves otherwise. Meanwhile, Miranda did nothing to re-establish himself in St. Paul…in fact, he did the opposite of that.

Good post. Also…you need to change your handle 😀

True. But he was still significantly less awful offensively than expected..primarily due to the surprisingly decent SLG.

Rosario coming around a bit. Now with 3 HR…tied (with many) for 2nd in the league.

Wishful. Maybe. Not something I'd count on when constructing the 2024 roster, though.

Hate to say it, but Kiriloff is entering the Buxton category of "can't count on him to be a contributor". Sad.

You're probably right. But his career OBP is 300, below league average…and his career OPS+ is 106, marginally better than league average. Next year will be his 10th year in the league. Whatever the 'reasons' are for the muted offensive results, they're not at all likely to go away at this point.

Camargo (if they sign him), Martin, Rodriguez, Severino. I would think Severino would be drafted if not protected. IMO, he warrants a spot to see how/if he develops further. The power is too good…and he's a switch-hitter whose RH splits are very good…something that is not that common (albeit, with the high K%). FWIW, he seems to provide SOME defensive flexibility…3B, 2B, 1B. Meanwhile, Polanco is starting to break down, Kiriloff and Miranda are question marks. I would think the log jambs at these positions will be addressed in the offseason. We'll see. Don't know how realistic it is that any of these names would be included in trades BEFORE the draft?

Maybe. But using Theilbar in the 4th was the wrong move, IMO. I'm not using my 5th (6th?) best option in an elimination game, with a day off to follow…no matter what arm he throws with. Exception being an Alvarez AB with 2-out. In that situation the risk/reward is probably worth it, since he is not required to start the next inning. If one of our right-handers comes on there and 'only' gives up a HR to Alvarez leading off, we're better off. IMO Rocco has to manage the game in that spot believing that a solo HR by Alvarez in the 4th inning of a tie game isn't going to beat you…and simply pitch one of his better arms. Doesn't guarantee better results, but it's a way better approach, IMO. The lack of offense is what doomed us, though…obviously.

If he doesn't hit enough to add value at DH…then he's not going to add relevant value at 1B, either. For those that say/think he's an all-star hitter when healthy (I don't)…do you really think 1B is going to keep him healthy? The best plan by far is to build a roster that ignores him as a starting option entirely. If he becomes an option health/ability-wise, there will be opportunities via injuries and underperformance elsewhere on the roster for him to return to relevance. Sad…and expensive, but it's the right path forward.

It was a high-floor, low ceiling club from the start. I think they came pretty close to their ceiling…so a successful year for sure. They figured to have trouble scoring…and that came to fruition…despite a fairly decent run in the second half. With Rocco, it may be tough for our best players to be left-handed bats…they just don't figure to play as much. Lee's a switch-hitter, as is Severino. Lewis and Martin are righties. There are reasons for optimism…especially Lewis. If he can stay healthy, it's his team.

I think February is a lock. March too.

I don't think you can even begin to put Buxton in the same category as Correa in terms of career accomplishments. Buxton has qualified for a batting title ONE time in his entire career and was awful in brief post-season appearances. The 'track records' are worlds apart. Having said that, if Buxton is ready (if there is such a thing with him anymore), you add him…and then come into 2024 with a good CF plan that does not rely on Buxton.

The only downside I see right now… me, having to go out and buy one of those god-awful "M" hats.

I'm pretty sure we'll see the best version of the Houston Astros in at least one of these two games at home. They've been phenomenal on the road all season. Doesn't mean the Twins can't beat them, though. I doubt the Twins fear Verlander as much as we do. It will be tough for him to duplicate Game 1's performance regardless of when or if we see him again. Just play the game boys!

middle middle is never good, but I'm ok with "over the plate" up 6-0 in the 8th. A walk is even worse in that situation…the guys behind him can reach the seats too…at least he made him beat him. He's a great hitter, if we can control the rest of the order, we'll be able to pitch around him when it matters.

It was a rundown play…the catcher has a right to be in the base path (as does the 3rd baseman)…and the catcher was where he was because he was expecting a return throw. The umpire is never going to call obstruction there unless the catcher goes out of his was to initiate some contact…which isn't what happened.

In the second half this team became worthy…it's about how you're playing. Completely different team in second half, completely different vibe with Lewis. Fun with numbers…records against teams over 500… 101-win 2019 Twins: 32-37 87-win 2023 Twins: 37-36

Brooks LeeWalker JenkinsEmmanuel RodriguezCharlee SotoAustin MartinDavid FestaLuke KeaschallMarco RayaYunior SeverinoKala'i RosarioBrandon WinokurCory LewisDanny De AndradeAndrew CossettiJair CamargoSimeon Woods RichardsonDameury PenaCJ CulpepperNoah MillerYasser Mercedes

Agreed. I was assuming 'pipeline' was referring to guys that we developed.

I'm not following. The pitching was without question absolutely fantastic…but I'm not seeing the connection to the 'pipeline'…unless you are referring to the relievers? Jax and Duran were almost flawless. Varland and Thielbar a little shakey in their inning today, but survived thanks to the bases loaded line drive going inches foul.

I think that early it's more important to play against the big(er) inning…and believe a pretty decent offense can score 2 or more runs over the next 5 innings. They played double play depth up the middle against Kepler, Solano, Correa with the bases loaded, and Castro with the bases loaded. It gave them a chance to almost field Correa's hit…and it 'worked' on Castro's PA. I'm sure if Castro's ball had been hit to 3rd, the play would have been to home. They played the sequence probably what I would have done. Like pulling Berrios 'too early'…everything's moot when your team doesn't score a run. Probably the biggest mistakes Toronto made in the series were losing the two baserunners.