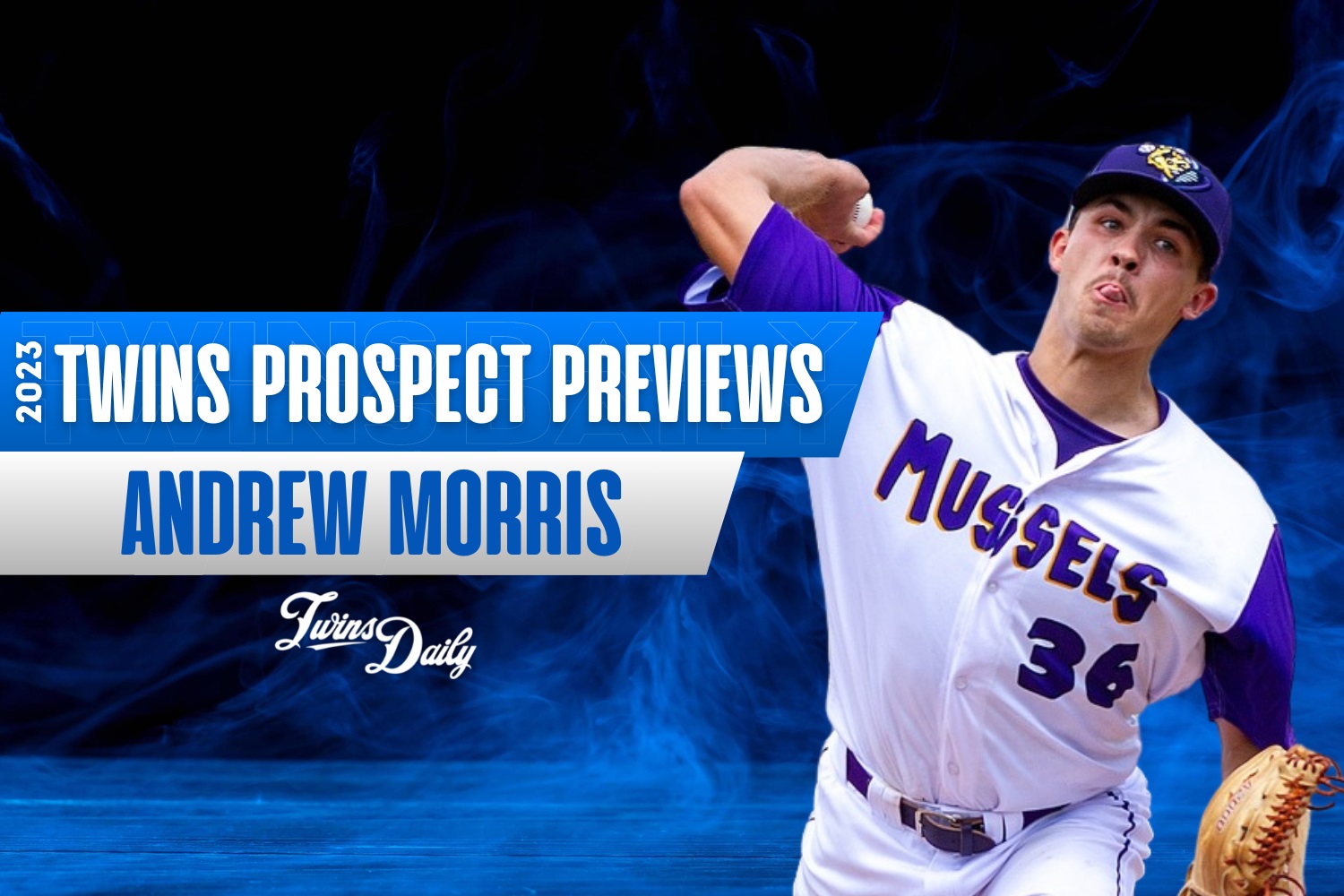 Image courtesy of William Parmeter
Andrew Morris signed with the Twins for an even $500,000, slightly under the pick value of $533,300. Morris was a fourth-year senior for the Red Raiders, having transferred after spending his previous three seasons at Division II Colorado-Mesa (the same college as one Sergio Romo). In his final season for the Mavericks, he posted a 2.19 ERA, with a 115:19 K/BB ratio in 78 innings. Clearly too good for the competition, Morris arrived in Lubbock with some buzz attached. 
Scouting Notes
As a 17-year-old freshman at Colorado-Mesa, Morris helped his team reach the Division II National Championship Game. After transferring to Lubbock, Morris slotted into a rotation with Chase Hampton (drafted by the Yankees in the sixth round) and Brandon Birdsell (drafted by the Cubs in the 5th round, and previously by the Twins in 2021).
Morris is 6'0 tall and 195 pounds. He has a "tweener" delivery, operating somewhere in the middle of a three-quarter and over-the-top arm slot with pronounced shoulder tilt. His fastball sits between 91-94 mph and tops out at 96 mph with some riding life. It's likely the Twins will work to add some more velocity as he spends more time in the organization. Morris's best secondary pitch is a curveball with good vertical break. He used this pitch at Tech as a strikeout pitch but also showed an ability to land it for strikes in the middle of at-bats. Morris features a changeup that has fade but is a work in progress and needs improved command. Finally, Morris has a sweeping slider the Twins will likely work to enhance and develop.
Morris' unusual mechanics create solid deception in his delivery. He handled the step up in competition well at Texas Tech, striking out 91 hitters in 88 1/3 innings of work against high quality opposition. With a BB% pushing 32%, he'll need to refine his command significantly if he is going to stick as a starter. Morris has a nice platform, though. A deceptive fastball with good life and a good breaking ball give the Twins clay to mold.
Likely to Start At: Low A Fort Myers
Morris pitched just one professional inning in 2022, a hitless inning in which he struck out a batter for the FCL Twins. He also pitched in one game for Fort Myers in the playoffs, tossing three scoreless innings. It's likely he spends the majority of 2023 at Fort Myers, getting bulk innings as a starter in his first extended experience of pro ball.
What did you think of the Andrew Morris pick? What do you think his ceiling is with the Twins?
Previous Articles in the Series
Brooks Lee
Connor Prielipp
Tanner Schobel