Gopher Baseball: Built on Resilience
---
The storied University of Minnesota baseball program is the only sports topic nearer and dearer to my heart than Twins baseball. I'm a Gopher baseball alum from 2015-2018 and had the honor of playing for John Anderson, Rob Fornasiere, Todd Oakes, Pat Casey, and Ty McDevitt. 
There was some turnover with our pitching coach during my time. If you want a feel for why this program is important, check out some of TO's story, "Hearts, Guts, Balls." He was one of the best human beings I have come across in my life, and I was incredibly blessed to know him for the short time he was with us.
TO's other mantra is displayed on this poker chip he gave each of us. Everywhere I have went in life this has come with me, something I always try and live by.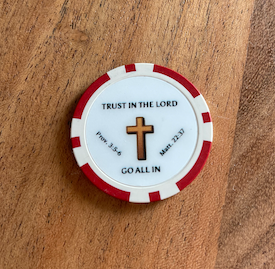 Gopher baseball has been knocked down and beaten to its knees in the last few years. It's the worst it's ever been in John Anderson's 40-plus years as head coach. The constant with 14 (Anderson), on paper, appears to be the wins. Suppose you look up his career at Minnesota. In that case, it's 1,347 wins, 11 Big Ten regular season titles, nine Big Ten tournament championships, 18 NCAA tournament appearances, eight-time Big Ten Coach of the Year, and in 2008 an ABCA Hall of Fame induction.
With such an impressive resume, it's easy to say he's maybe lost his touch or look at the rough 0-4 start to the season and say, "it's over." In 2015 and again in 2016, it was the same headlines and storylines- the program is outdated, out of touch, and just flat-out no good anymore. 
In my freshman season, we put together, at the time, the worst season in 14's tenure. It felt like the sky was falling, but our steady leader John Anderson righted the ship. We won the Big Ten and made it to a Regional final against Texas A&M and parlayed that into one of the most successful, three-year stretches in program history.
The naked eye says rock-solid winning seasons, year after year, are the legacy of this program. It's not. What Gopher baseball is and has always been under the tenure of John Anderson is resiliant. This program has been through it all in his legendary tenure, on and off the field. The constant is the battle-tested Iron Ranger has always led the Gophers to the other side of difficult times.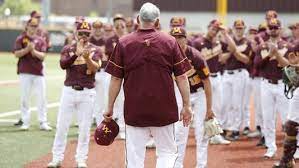 Judging this 2023 team on one tough weekend after coming out of their igloos to play top 15 competition is less than fair. The Gophers are running out a talented lineup worth a watch this weekend as they head down to Fort Myers to play Saint Louis on Friday and Saturday at 1:00 PM and Noon on Sunday.
A player to watch is Brett Bateman. He's my favorite bat we have had since Terrin Vavra. He has a similar left-handed bat that walks more than he strikes out and runs well, with 47 stolen bases between Minnesota and the Wilmar Stingers in 2022. Bateman patrols centerfield well but profiles better as a left fielder in pro ball. With elite bat-to-ball skills and excellent foot speed, he's a pleasure to watch in the leadoff spot.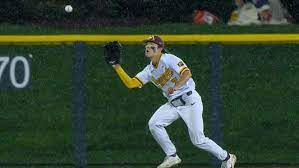 With much of the same leadership, John Anderson and Pat Casey will get this going in the right direction. In 2018, we lost a close ball game to Joey Bart's Georgia Tech Yellow Jackets to start the year, swept Kennesaw State in a doubleheader with one game being a barn burner, and then lost to Georgia State. 
We started 2-2, easily could have been 1-4 to start the year, and we hosted and won a Regional and then lost to the National Champion Oregon State Beavers in a Super Regional. Thankfully, we didn't punt on the season after four baseball games. I know 2023 started on a rough note for my Gophers, but they are worth a watch online or if you're lucky enough to be down at Spring Training. They have talented players and a coaching staff that does WAY more than win ball games.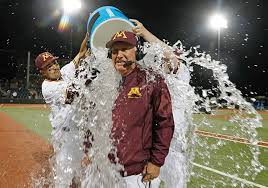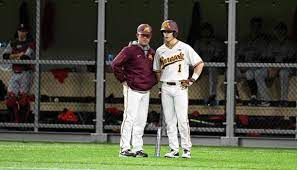 Go Gophers!
Edited by Alex Boxwell
grammatical error