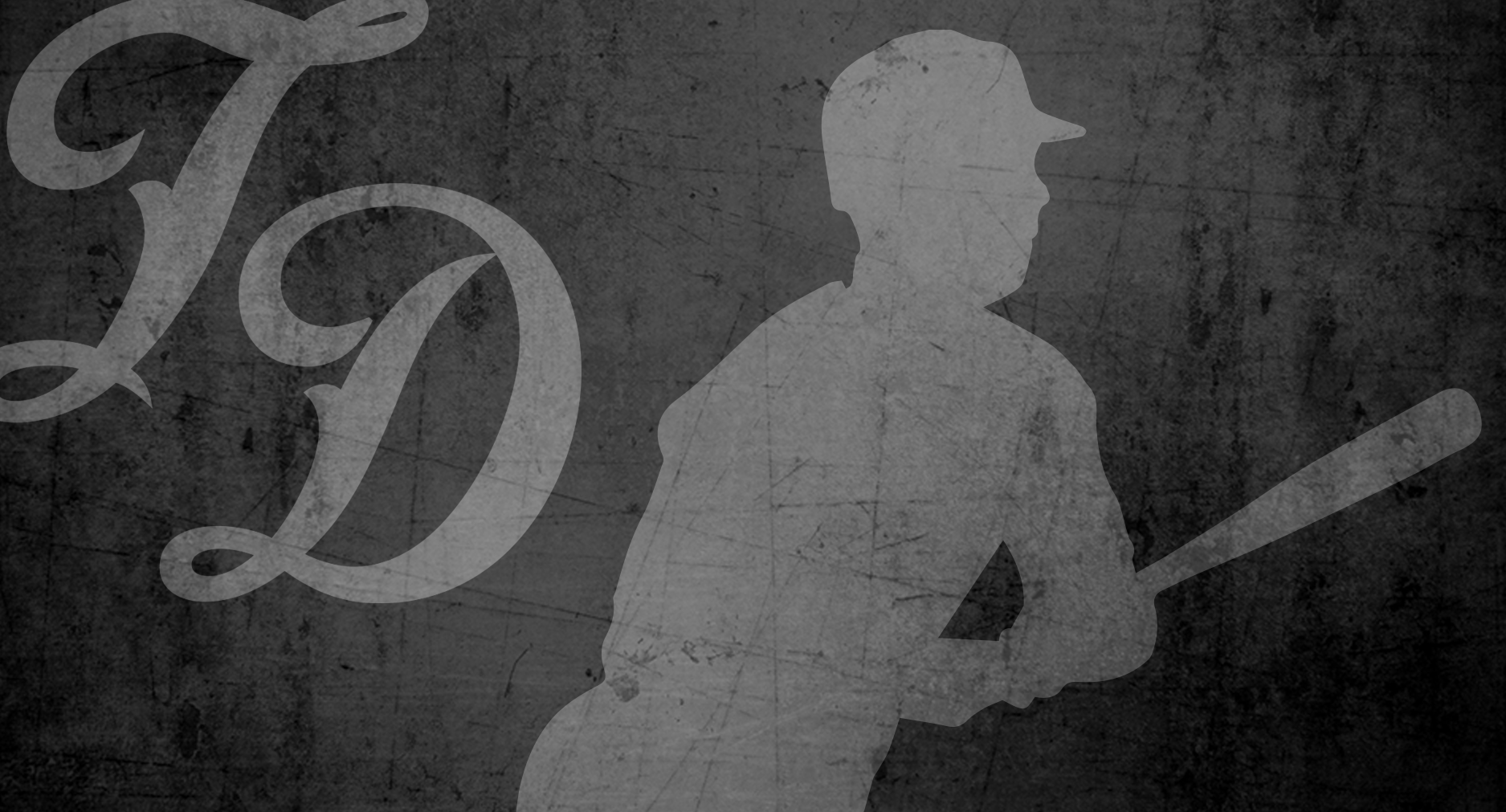 jdoffing11
Verified Member
Posts

50

Joined

Last visited
jdoffing11's Achievements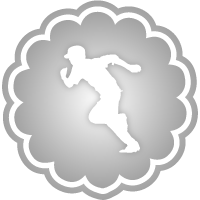 Prep Ball (1/14)
Recent Badges
93
Reputation
Seth Stohs reacted to a post in a topic: Twins Minor League Report (6/9): Early Arms Dazzle Down South

Taildragger8791 reacted to a post in a topic: Twins Minor League Report (6/9): Early Arms Dazzle Down South

MN_ExPat reacted to a post in a topic: Twins Minor League Report (6/9): Early Arms Dazzle Down South

operation mindcrime reacted to a post in a topic: Twins Minor League Report (6/9): Early Arms Dazzle Down South

Took an early look at the Cedar Rapids box score, and the relief outing from Jordan Gore is one of the more impressive ones I've ever seen. He pitched 3 perfect innings and 8/9 batters he faced struck out swinging. That's even more impressive considering he only needed 34 pitches to do it, averaging less than 4 pitches per PA while almost all of them were strikeouts.

I was expecting to be Shoemaker to be decent *if healthy*. To me, durability was the risk in the signing and I thought he would be a guy whose ERA would sit in the low 4's if he could stay on the field. Sadly, it's been far from that with way too much blue on his statcast page with his xBA, xSLG, xwOBA and xERA all being in 8th percentile or worse. The glimmer of hope with Shoemaker is that he has been very effective his first time through the order. Opponents have a .533 OPS against him the first time they face hime, compared to 1.054 the second time and 1.304 the third. I give Shoemaker three more starts, and if two of them end up with him giving up something like 4+ earned runs again, I move him to the bullpen and get Thorpe into the rotation.

Dman reacted to a post in a topic: Twins Minor League Report (5/13): Tornado Warning of Bats in Wichita

How much longer do you think they'll keep trying to make Dakota Chalmers as a starter work? I'd love to be proved wrong but it seems pretty clear at this point that it's not happening, and the major league bullpen could use some help.

I'd much rather trade Donaldson if it means being able to resign Berrios and/or Buxton. Not sure how many teams would be willing to take on his contract, though. But I'm also in the camp that any player on an expiring contract should be gone. Cruz is the only one I'd particularly want to resign anyways and he still might be willing to do it depending on how things go with where he gets traded.

Seth I see quite a few guys here who have traditionally been starters, any guesses as to what the rotation looks like?

While you'd obviously have to give up more than that, I don't think it's super far off and it would be closer than that to giving up, say, Larnach. Musgrove right now is eerily similar to Odorizzi entering 2018. They're similar types of pitchers where they only throw low to mid 90s but have strikeout stuff. They would both be 28 at the start of the season, and both have two more years left of pitching under arbitration before they'd get the QO or hit free agency. They had similar numbers, where Musgrove had a slightly better year leading up to it, granted it was only 8 starts, and Odorizzi had the better career numbers. And all it took to get Odorizzi was a mid level prospect in Jermaine Palacios, who was only about the 15th-20th ranked prospect in our system. The Pirates have gotten burned so badly in trades recently that they'll probably want a little more than that, but I think someone like Blayne Enlow if they want a pitcher, maybe Wander Javier if they want an infielder or Matt Wallner if they want an outfielder could get it done, or maybe someone even a little lower than that if they want an MLB ready player like Cave, Wade or Thorpe in addition to a prospect.

As far as roster needs, the way this team hit left handed pitching this year, it would be nice to add a couple of right handed bats that can crush left handed pitching. Unfortunately, much of the organizational depth (Cave, Wade, Kirilloff, Larnach, Blankenhorn, Gordon) is left handed. The exceptions are Rooker, who has hit righties better, and Royce Lewis. I'd love to see Lewis, who had an .851 OPS vs lefties in a down year in the minors last year, on the opening day roster, but if they don't think he's ready, I think they have to add a right handed bat via free agency or trade. There are also a ton of good relievers due to hit the free agency this year. It feels like this might've been the end of Romo's time here, and if May and/or Clippard are not resigned, the bullpen all of the sudden starts to get a little thin. Some names that should be available are: Pedro Baez, Anthony Bass, Alex Colome, Ken Giles, Shane Greene, Liam Hendriks, Greg Holland, Jeremy Jeffress, Keone Kela, Mark Melancon, Yusmerio Petit, Trevor Rosenthal, Joakim Soria, Blake Trienen and Kirby Yates. If you add May and Clippard, that's 17 legit high leverage guys on the market, and I don't see why the Twins can't get 2-3 of them. There are also some proven closers there, and if Rogers continues to struggle, then he can move back to more of a matchup based role as a lefty, while someone else closes.

Lance McCullers and Christian Javier are both available today. Even if Uriquidy gets bounced early, I wouldn't be surprised to see the same thing as yesterday where one of them comes out of the pen and throws a few innings. That was obviously their plan ahead of time, keeping 5 starters on the roster for a 3 game series, and it worked to perfection yesterday.

This is another thing I like about what the FO has done the last couple of years. Basically everyone they've spent good money or prospects on since the 2018-2019 offseason has significant postseason experience. On the hitting side, Marwin, Donaldson, Avila and Cruz have all played in at least 30 playoff games. On the pitching side, Maeda, Hill, Romo and Clippard have all pitched in at least 13 playoff games. All of those guys except Donaldson also played in the World Series. This team will know what it takes to win The only exceptions were Cron, Schoop, and Homer Bailey, who filled holes, but even they all had at least a little experience.

After Duffy, at least to start, I'm rolling with the vets Romo and Clippard who have been there before. The pressure of the postseason is real, and we saw last year guys like Duffy, Littell, Stashak, Dobnak etc. implode in their first taste of October. It will be really interesting to see if it happens how Rocco would set up innings 5-9 up 1 run. I'm also not worried about Clippard giving a few runs. One was a bomb to MVP candidate Tim Anderson, one was unearned, and two were his runners inherited by Romo with 2 outs that both came around to score. In that stretch of 3.1 innings, he only issued 1 walk and gave up 3 hard hit balls, so that was just a little bad luck. Also: does anyone know if the 3 batter minimum still applies in the playoffs? I haven't been able to find the clear answer to that anywhere. Obviously some other rule changes like the runner on 2nd in extras won't apply, but does this? If it doesn't, it would help out Rogers and Thielbar tremendously.

With May, his K rate has gone from 29.7% last year to 38.4% this year, and his BB rate has been cut almost in half from 9.8% to 5.5%. This tells me he's attacking hitters more this year, going right after them instead of nibbling around the strike zone like he did last year, but then when he does gets beat, he's got beaten badly with all the hard hit balls and home runs. Verlander has had a similar philosophy the last couple of years, but I think it's better suited for a starter than it is for a reliever, and JV obviously executes much better.

Is Baldelli aware of the fact that he is allowed to bring in one of his decent arms in a game they are trailing closely in the late innings to keep the game within reach? There was at least a little something going after getting runs back in the 6th and 7th but that momentum was killed after Sean Poppen struggled to throw strikes for the next 20 minutes (pitching on back to back days for the very first time in his professional career, I should add, something that made me question the move even more). What's the harm in bringing in, for instance, Trevor May, when your 5 best relievers have all had at least a day of rest, and May himself had 3?

Personally, I still think the 5th spot is Bailey's to lose for the first 39 games of the year. Given that he's the veteran and the one making 7 million dollars (whatever than is prorated), I think that's where he starts. Dobnak has pitched not even 35 major league innings, so forgive me if I have doubts about his ability to maintain rates of 0.3 HR/9 and 1.6 BB/9 this year. Teams have also had more than enough time to put together a scouting report on him now. Now that we're going all in, I don't think management is going to take those chances, and I also think Bailey can keep his upward trajectory going getting to work with Wes Johnson, as he was better in KC than with CIN in 2018, and then better in Oakland than KC. I'll also point out that Bailey has been a starter his entire major league career, beginning in 2007. Not one regular season relief appearance, the only one coming in the 2010 Playoffs. Dobnak, as someone who was pitching in the minors as recently as last year, is used to having to pitch a few innings here, and a couple innings there. If (when) another Twins starter gets injured, it would be a lot easier for Dobnak to jump from long relief to the rotation than for Bailey, because of Dobnak already being in that role for the last couple of years. If things go awry with Bailey or someone else gets hurt, Dobnak is certainly a nice option to have as a 6th starter. I also look forward to what Bailey might be able to do in shorter, higher velocity stints if that happens, or if Pineda takes his spot.

From my interpretation, what Kepler uses the word "politics" to define is the blue lives matter movement, not the social or racial injustice. The blue lives matter movement is trying to get harsher laws for those who harm cops, a clear political movement, and what Kepler was saying is that he was not aware that was what the mask represented, and doesn't want to publicly share political views like that. This would be backed up by him releasing the later statement of "Racism has no place in our world and I do not in any way support the actions that we all witnessed that led to George Floyd's passing," which tells me that he does not view this as politics, as he had just said he doesn't publicly share political views shortly before.

"Trevor May was limited to one pitch in the entire series" I was at game 3 and I do recall Trevor May coming in during the 9th inning and throwing more than one pitch to get a couple of outs, unless it wasn't him and the scoreboards had it wrong.