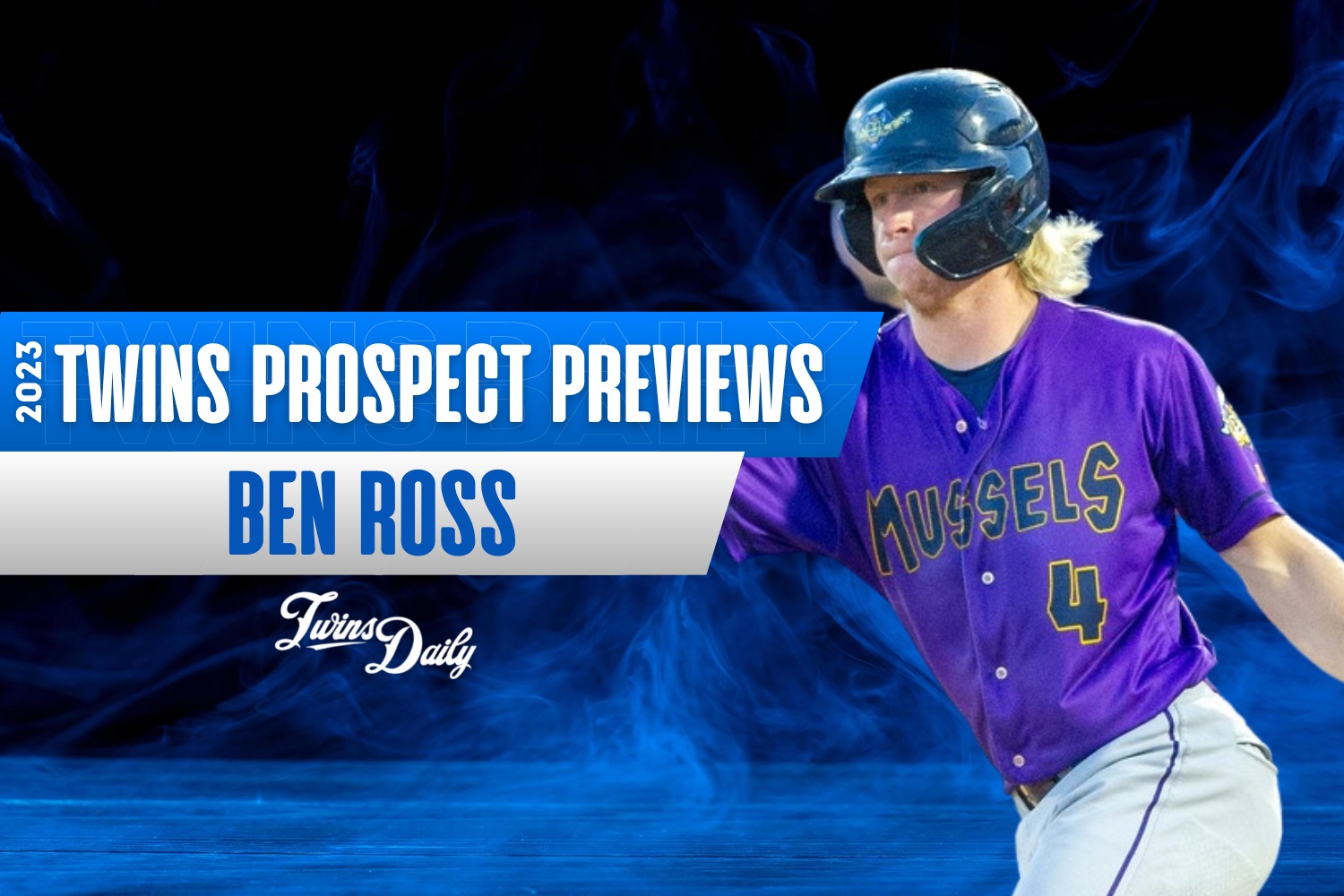 Image courtesy of William Parmeter
'In these rounds, you're looking for something special, something unique', Sean Johnson, Scouting Director for the Minnesota Twins offered, reflecting on day 2 of the 2022 MLB Draft. Johnson went on to highlight the organization's focus on unique tools coupled with breakout performances as two elements used to hone in on talent. In Ben Ross, the Twins landed a prospect with plenty of interesting clay to mold. 
With the 144th overall pick in the 2022 MLB Draft, the Twins selected Ben Ross, a shortstop out of Notre Dame College in Ohio. The school only started its baseball program in 2005. In 2013, they jumped from NAIA to Division II. Hence, Ross was not ranked in Baseball America's Top 500 prospects heading into the draft. He signed for the Twins for $220,000, significant savings on the $398,500 draft slot. The savings from Ross and others were later applied to talented shortstop Omari Daniel, who the Twins pried away from a commitment to Oregon, in the 14th round.
Scouting Notes
Ross is a 6'1 shortstop and an exceptional athlete. While Ross may not have been highly ranked on draft boards, he's exactly the kind of breakout athlete the Twins target on Day 2 of the draft. Ross has a compact swing and is short to the ball. Ross had an all-around breakout in his final season at Notre Dame College, putting together 14 home runs, 60 RBI, a .747 SLG, and 15 stolen bases in 17 attempts in 52 games. Not bad.
Ross's breakout continued in the summer in advance of the draft after playing in the Northwoods League (a college wood bat league). Ross hit .421/.502/.649 with 10 HR, 27 BB, and 28 K. Ross has a plus run tool and is an intelligent base runner and successful base stealer. He has an above-average arm and an athletic profile that could play all over the diamond. Ross's swing is such that he should be able to continue his power breakout with a short, powerful stroke.
Ben Ross debuted in late 2022, playing two games of Rookie ball before being promoted to Low-A Fort Myers. In his first 22 games, Ross managed a .371 OBP (.817 OPS), with three homers and 13 RBI. Ross was also 6-for-6 in stolen base attempts, an impressive debut for the 21-year-old.
Likely to Start At: Low-A Fort Myers
It's likely Ross begins 2023 with a deep group of young prospects at Fort Myers. He will have a whole season to show he can continue to translate his exceptional athleticism into tangible developments on the field. Some fans might grumble at Ross's low ranking or placement on pre-draft lists; I'd argue he's a name to watch in the low minors in 2023. 
What did you think of the Ben Ross pick? What do you think his ceiling is with the Twins?
For more Ben Ross content on Twins Daily, click here.