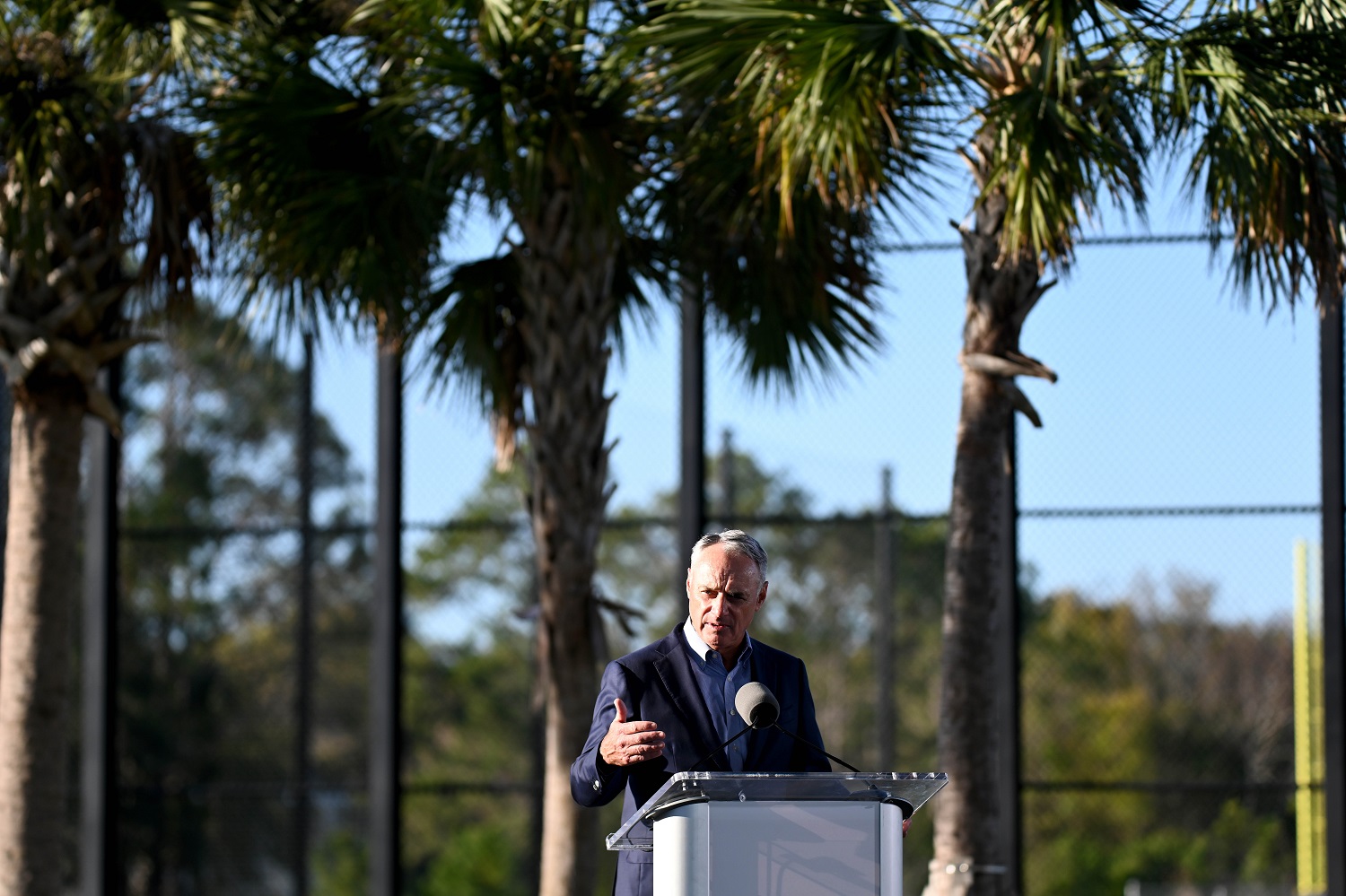 Image courtesy of Jonathan Dyer-USA TODAY Sports
Over the offseason talks began to come to a head with the reality that, for the first time, minor league players would have representation at the table. Minor league baseball players would be represented in Collective Bargaining Agreements by the MLBPA. On the eve of Opening Day, a monumental deal was reached. Of course, the CBA still needs to be ratified. 
Throughout history, Major League Baseball ownership has looked to suppress the wages of minor-league players. Defined as seasonal or temporary workers, minor leaguers have been forced to play for well below livable wages, and the allure of a far-off payday in the major leagues was what drove them to keep pushing.
The reality is that not every player is defined by their prospect status, and far more don't come from a draft windfall through a hefty bonus. When looking to get by while focusing on their craft, the burden of financial hardship should not be part of the equation. Thanks to a deal struck on the eve of Major League Baseball's greatest calendar day Opening Day,, a new era of the minor league future gets ushered in.
ESPN's Jeff Passan reported the breakdowns for salaries, and players will take home something much more representative of working a job rather than being an asset. Player's will receive pay almost year round, and needing to figure out financial plans during spring training should no longer be an issue. On top of actually being paid for the fringe parts of the minor league season, players can earn additional money if those commitments extend (intsructional league). No organizational talent was looking to get rich off their minor league income, but players should now avoid needing to find second jobs in off hours.
It was another win for minor leaguers in court today as well. Reported by the Associated Press on Wednesday evening, a federal judge approved the $185 million settlement against Major League Baseball for violating federal minimum wage laws. The litigation had been ongoing for nine years and finally reached its conclusion. The suit was filed in 2014 by Rochester Mayo grad Aaron Senne, along with fellow former minor-leaguers Michael Liberto and Oliver Odle.
There has always been an argument that taking away some of the hardships players had off of the field could present a greater focus or outcome on it. Now we will get to see if that bears any fruit.
News continues to come in on the monumental achievement for minor leaguers. The CBA will also allow players signed at 19 years old or younger to be under team control for just six seasons as opposed to seven. This is big news for many international free agents and players drafted out of high school. MLBPA expects to have its vote completed by midnight Friday. MLB owners need to vote as well. A formal grievance procedure will also be set in place.
UPDATE: The players how not ratified the vote. Final step is MLB ownership approval.
UPDATE: Major League Baseball owners have voted in favor of the proposal. The deal is now official. Congrats minor-leaguers!

Great news for the minor-leaguers. Certainly there are more negotiations to come, but this is a terrific start. Share you thoughts in the COMMENTS below!