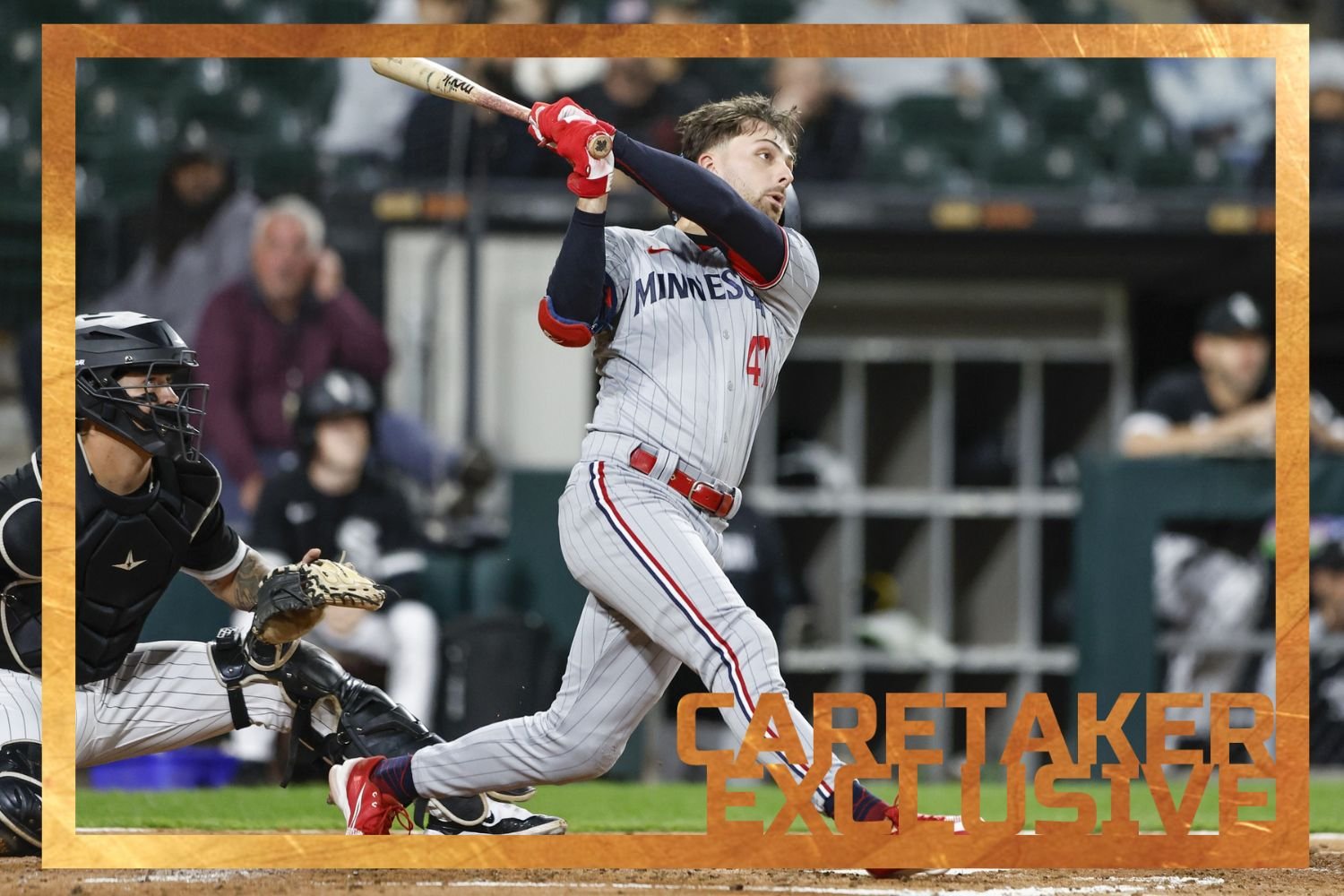 Image courtesy of © Kamil Krzaczynski-USA TODAY Sports
Infamously, Twins batters not only struck out more than any other team in MLB this season, but set the all-time record in that category. We live in the age of the strikeout, but even within it, this season has marked a foray into uncharted terrain. The Twins struck out in over 26.5 percent of their plate appearances this year. 
Yet, they've also hit the third-most homers in baseball, and drawn the fourth-most walks. They're an extreme three-true-outcomes offense, even without Joey Gallo in the mix. They have a consciously constructed team approach, and they stick to it throughout an at-bat. It's why they strike out so much, but it might also be why they're a good overall lineup.
Over the 35 years for which we have pitch-by-pitch records of all MLB games, the frequency with which plate appearances reach two-strike counts has risen steadily. The rate of change isn't quite identical, but the rate at which hitters strike out once the count reaches that state has risen, too. At this point, over 53 percent of plate appearances reach a two-strike count, and once that happens, the odds of a strikeout are around 42 percent.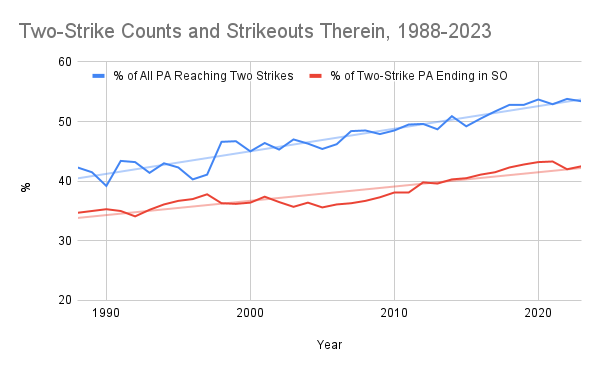 It's good to understand these base rates, because they illustrate how the game has changed even further under the surface than we realize. It seems obvious to say that a league that sees more strikeouts also sees many more strikes, but without taking a moment to meditate on that and to check the assumption, we might miss it, and the implications of it. Why is hitting so much harder than it used to be? In some major part, it's because pitchers throw a lot of strikes and put hitters in bad situations. Then, they have better putaway stuff once they have the batter cornered.
Unfortunately, the deep-dive into this topic is for Caretakers only. We need to reserve this deep-dive content for Caretakers because these types of stories cost more to produce, and Caretakers support them. So if you're a Caretaker, just scroll down. If you're not, maybe consider becoming a Caretaker? There are lots of other benefits, like a free Winter Meltdown ticket and early access for guests, special callouts on the site, and lots more inside or in-depth content like this. So please consider joining our little club. The money is going to a site you love, to support coverage you love, and writers you value. Thank you so much.