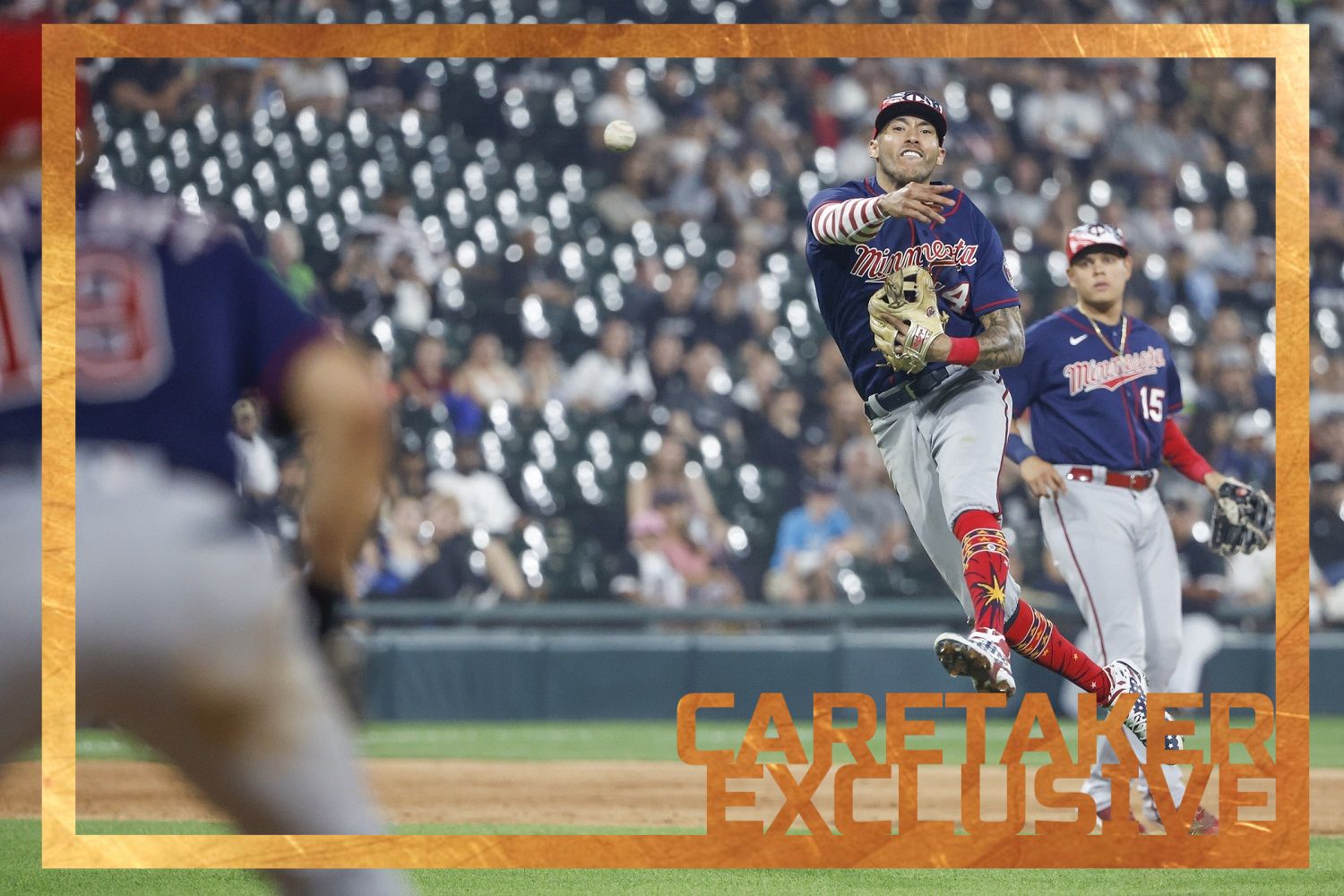 Image courtesy of © Kamil Krzaczynski-USA TODAY Sports
Like the other 29 MLB teams, the Minnesota Twins face a new defensive challenge in 2023: they'll have to adapt to rules barring shifts on the infield. When we think about the ramifications of that change, we often focus on fielders' ability to reach and field the ball. In reality, though, there's an interaction between raw range and throwing arm–one that will become more important. To that end, bringing back Carlos Correa at shortstop was crucial, but even his strong arm faces a tougher test under the new guidelines. 
Shifts aren't just about reaching balls that would otherwise scoot cleanly through to the outfield. They are, in nearly equal measure, about making plays more comfortable for defenders. When a big-league team deploys a shift, a much higher share of ground balls hit by the opposition are within a step or two of a fielder's starting position. They can usually make the play, plant their feet, and make a strong, balanced throw from a firm footing.
In a post-shift world, we will see teams carefully calibrate their positioning to create as many of those easy chances as the new constraints permit. Inevitably, though, we're going to see more plays made on the run. Since two defenders have to set up on each side of second base, the shortstop won't be able to shade as far toward the hole against some right-handed batters as they previously had, because the second baseman will have to be a couple of steps further away from any ball hit to the left side of second base. That, in turn, will force the third baseman to play a step further off the foul line, in order to help defend the hole. 
This article continues exclusively for Twins Daily caretakers. To become a caretaker and read the rest of the piece, you can subscribe here.