Robbie Grossman and the Twins' lefty problem
---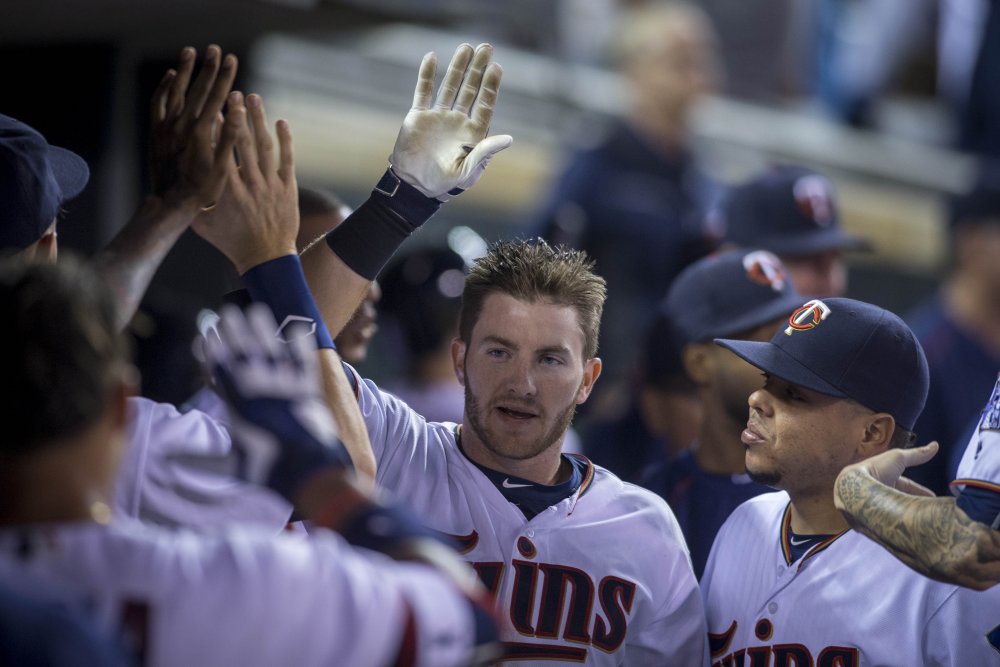 The Twins offense has been right around average so far in 2018, ranking 7th in the AL in runs scored per game and 9th in wRC+. It's early, but if we assume that Logan Morrison, Robbie Grossman and Byron Buxton (once healthy) improve as the season progresses, and even if Max Kepler can't maintain a 1.000 OPS and Ryan LaMarre isn't the greatest hitter of our (or any) generation, the Twins offense should eventually settle closer to the top-5 offense they displayed in 2017.
But in order to do so, they'll need to address one potential weakness. Let's consider the Opening Day lineup, the Twins' most frequently used to date, and their career OPS against left-handed pitching:
Dozier - .889
Mauer - .742
Sano - .898
Rosario - .697
Morrison - .694
Escobar - .736
Kepler - .542
Buxton - .697
Castro - .564
Dozier and Sano both crush left-handed pitching, but among Twins Opening Day starters they represent the only two career marks above .745 (last year's MLB average against LHP). It begs the question: are the Twins vulnerable to left-handed pitching?
It's a question Paul Molitor luckily hasn't had to address with much frequency to start the season. Fewer than 17% of the Twins' plate appearances have been against left-handed pitching so far, the second lowest rate in baseball. But the southpaws won't be held at bay for long, and if Saturday's lineup is any indication, Molitor is already exploring ways to mitigate the issue.
With Rays left-hander Blake Snell on the mound, Molitor opted to bat Robbie Grossman fourth despite a horrendous .077/.143/.115 start to the season. It was a bold move to be sure, and Molitor deserves credit for looking past early-season struggles and even medium-term platoon splits to acknowledge Grossman's longer-term track record of hitting left-handers.
Across his career, Grossman owns a .750 OPS vs. LHP across 500 plate appearances. That OPS number places him behind only Dozier and Sano among Twins hitters, even after it declined a bit in 2017 with Grossman actually hitting better against right-handers. A single year's sample of platoon splits is rarely as reliable as multiple years, and it's encouraging to see Molitor making decisions based on the larger sample.
It's anyone's guess how long it might take for Grossman to return to his usual production, but multiple seasons' worth of above-average hitting against left-handed pitching can't be ignored, and we shouldn't be surprised if we continue to see Robbie Grossman's name penciled into the middle of the order against opposing left-handers.