Posts

875

Joined

Last visited
About davidborton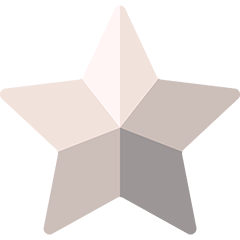 Contact Methods
Website URL

http://sidewalkmystic.com
davidborton's Achievements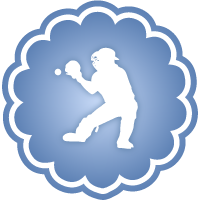 First Round Pick (4/14)
Rare

Rare
Recent Badges
1k
Reputation
.962 this year at 3B, 41 games.

Toronto radio. Color guy, perplexed, turns and asks PBP Ben Wagner to explain wildcard arrangement: "Can you tell me how we get to Minnesota?" Ben Wagner, "We will call WestJet."

https://www.mlb.com/orioles/news/felix-bautista-tommy-john-surgery No post-season work. Projected to miss all of '24.

I surmise that his son's health is having an emotional toll. His boy has an extreme digestive problem.

Owner is worth $3BB. We'll see how willing he is to continue wealth redistribution (winks).

To blow it up, you have to move huge salaries. Machado, ~$300MM thru age 40, 10 more years Tatis, Jr, ~$300MM for 10 more years Bogarts, ~$275MM thru age 40 (10 yrs) Darvish, ~$60MM thru age 43 (6 yrs) One glance at Cabrera's at age 40 stats (.241/.661) reveals some problems with basic roster construction that needs to be "blown up" with 4 aging stars bloating the payroll in the next 5-10 years. The Ilitch family went thru this with the Tigers. Would hate to have to be the next GM/CBO in charge of remedying that roster given the amount of cash you would need to move along with traded player. The Mets, the Yanks, and the Padres all showed this year that $$ doesn't necessarily win a division as the Rays ($79MM team payroll) and the Orioles ($71MM) demonstrate.

https://www.foxsports.com/stories/mlb/san-francisco-giants-fire-manager-gabe-kapler ""After making this recommendation to ownership and receiving their approval, I met with Gabe today to inform him of our decision," Giants President of Baseball Operations Farhan Zaidi said in a statement. "He has been dedicated and passionate in his efforts to improve the on-field performance of the San Francisco Giants and I have tremendous respect for him as a colleague and friend." Field Managers. Hired to be fired.

Oh, complicated. Made my head hurt last night when I reviewed tie breaker page on MLB.com. Goodness. All I know is that the conclusion of this season has been some of the most exciting ball I can remember in a long time. I check scores and standings x2 daily and when I get up in the wee hours.

I remember running over to my friend's house (~1955) after elementary school. He was the only one of 3 of us who had a TV.

davidborton reacted to a reply to a status update: Interested to read your reasoning behind your username. I've always thought he sounds

davidborton reacted to a post in a topic: Game Thread: Twins (Gray) v A's (Medina), 9/28/23 @ 12:10 CT

davidborton reacted to a post in a topic: Game Thread: Twins (Gray) v A's (Medina), 9/28/23 @ 12:10 CT

On this day, 1972, A's beat the Twins on Sal Bando's double, to cinch the Amer League West title. They went on to be WS champs.

mrtwinsfan reacted to a post in a topic: Game Thread: Twins (Gray) v A's (Medina), 9/28/23 @ 12:10 CT

Scene: I have the game streaming into a new pair hearing aids I just picked up. She is waving madly at me to get my attention but while I know the game sound can be cancelled into the hearing aids, I don't know how to do that as of yet. I just wave back .

For those without cable, free game on MLB.TV at 5.30p. RSox vs Orioles. Good time for me to familiarize myself w/Orange Birds.

Is the implication that Baldelli has decided that Maeda goes to pen and Ryan is #3?

Cleve is inactive today. Tigers are winning 8-0 top of 9th. Will knock Cleve out of 2nd place. While not of consequence, it will matter to the relatively young Detroit players.