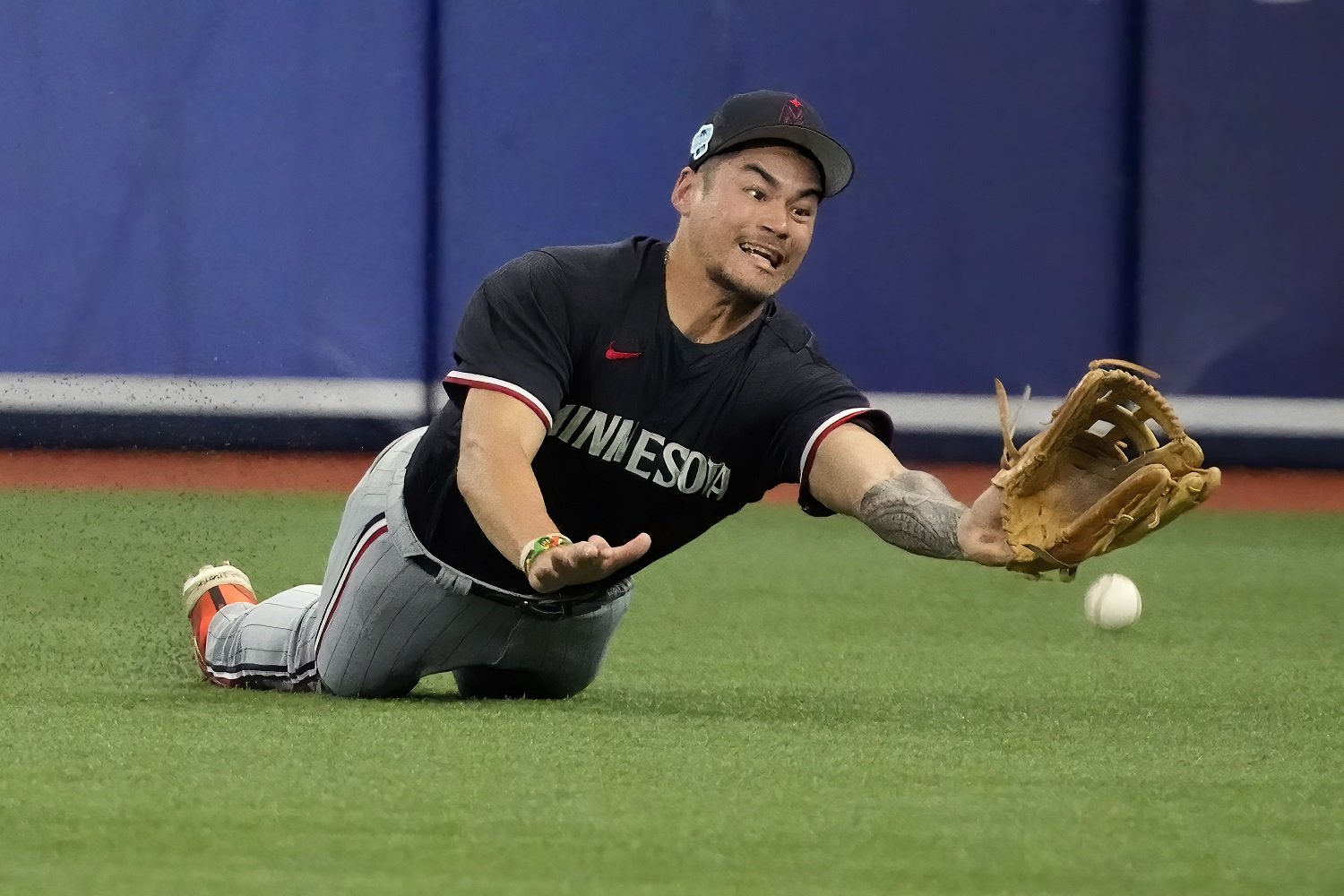 Image courtesy of Dave Nelson-USA TODAY Sports
It's easy to get excited about a powerful showcase in the Arizona Fall League. Seeing intriguing prospects succeed against other top minor leaguers is bound to create some buzz. And if all goes well, that buzz propels the young player into their pivotal next season. 
That's what Twins' prospect Kala'i Rosario (Twins Daily's No. 11 prospect) hopes for. 
While his brief 25-game stint in the AFL featured a reality check in the second half, he made a name for himself in his first couple weeks in the desert. Ultimately, he finished that campaign with an overall slash line of .214/.333/.483, clubbing seven home runs and three doubles along the way. 
That roller coaster ride has become the norm for the 21-year-old corner outfielder. He's shown immense power from the right side of the plate, and his offensive production has been above-average in his three seasons in the Twins' system. But as his career progresses to the upper levels of the minor leagues, questions remain about his approach at the plate and his future as a potential option at the game's highest level. So what should we make of the Twins' highly-polarizing prospect?
What To Like
Even with the question marks surrounding various aspects of his game, Rosario has shown the ability to succeed at each level he's seen in the minor leagues. Even in the Florida State League, which usually suppresses raw power, he could drive the ball reasonably well, with 36 extra-base hits in 109 games. 
Fangraphs' Eric Longenhagen acknowledged the flaws in his swing but lauded his ability to continue growing as his career progresses. 
"He has too much power to dismiss entirely, and he's started to show an ability to make adjustments," they said in their midseason prospect rankings in June. "So far in 2023, Rosario has narrowed his approach. He's swinging and striking out less and walking more often."
His first season with High-A Cedar Rapids showed some of this newfound patience. Rosario nearly doubled his walk rate from 2022, and while his strikeout rate is still higher than many are comfortable with, it did decrease by a few points to 29.6%. That growth in swing selection led to his breakout as a professional hitter, and he finished the season with a .832 OPS (133 wRC+). Rosario put on such a show for the Kernels that he earned the Midwest League MVP. 
He's shown plus range in the corner outfield, with solid speed and a strong arm that led to 23 outfield assists over the last two seasons. While it's not his calling card by any measure, evaluators think he should be passable enough to be an everyday right fielder.
What To Worry About
Like many hitters this front office has drafted since taking the helm, there's a fair amount of swing and miss to Rosario's game. 
While that alone isn't enough to dismiss a player completely, evaluators are worried about his swing path and his ability to make adjustments as the quality of opposing pitchers continues to improve going forward. 
"His high-effort swing has zero precision and a flat, almost downward-cutting angle that generates lots of opposite field contact," Longenhagen said in the abovementioned article. 
So, while the exit velocity on some of the mammoth shots he hits looks enticing, Rosario seems plagued by the same pitfalls as hitters like Miguel Sano, Joey Gallo, and even his AFL teammate Aaron Sabato. And as it looks right now, he doesn't have the secondary tools to elevate him to the next level if he can't continue improving his approach. 
Rosario is still a ways off from any potential big-league playing time, but he finds himself in a crowded picture of options for the Twins' outfield in the coming years. He'll need to take another leap like the one he just took at High-A if he wants to break through as a genuine possibility anytime soon. He currently finds himself blocked by several team-controlled former prospects (Byron Buxton, Trevor Larnach, Matt Wallner, etc.). Chasing him are other higher-ceiling prospects, such as Emmanuel Rodriguez and Walker Jenkins. 
So, while there isn't some career-defining decision looming for Rosario, he will need to have another breakout in the upper levels of the minor leagues if he is going to establish himself as a building block-quality prospect.
What do you think? Do you anticipate Rosario taking another step in 2024? What do you like or dislike about his game? Let us know what you think in the comments, and as always, keep it sweet.