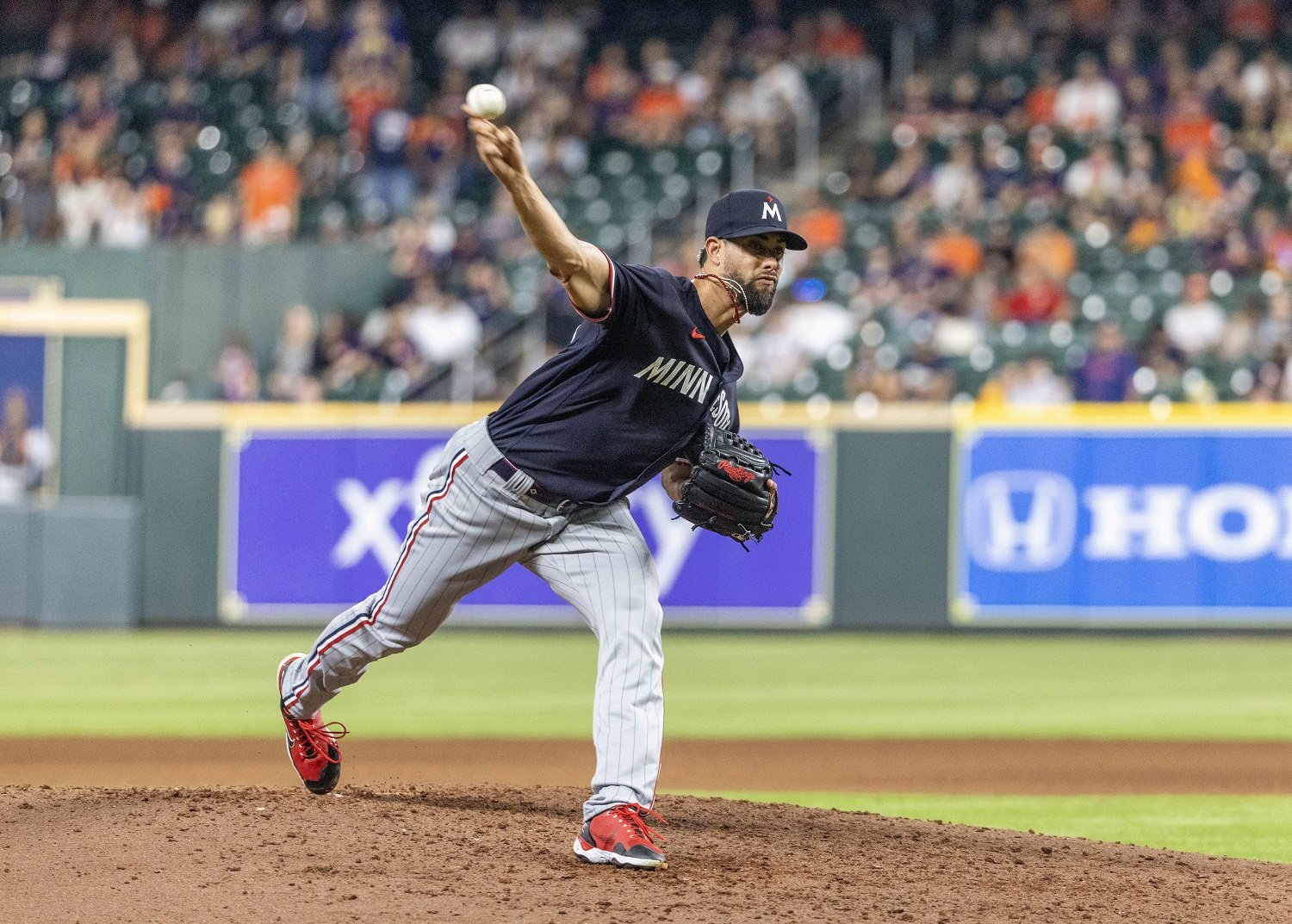 Image courtesy of Thomas Shea-USA TODAY Sports
For the first month of the season, Jorge Lopez was getting the results he needed. Through 13 games and 12 innings, Lopez had allowed just a single unearned run. He only gave up six hits, and the former Baltimore Orioles All-Star posted a 10/1 K/BB ratio. By all surface statistics, he was every bit the guy Minnesota flipped Cade Povich and Yennier Cano for. Even with a 2.12 FIP, the underlying numbers didn't suggest the boogeyman was coming.
While Cano continued to dazzle for the Orioles in Baltimore, Lopez then imploded over the past month. Across his last 14 games, which have come out to 12 innings as well, the Twins high-leverage arm has posted a 9.00 ERA along with an even worse 11.20 FIP. His 11/9 K/BB ratio suggests he can't get the ball by anyone, and batters have a whopping 1.236 OPS against him during that stretch.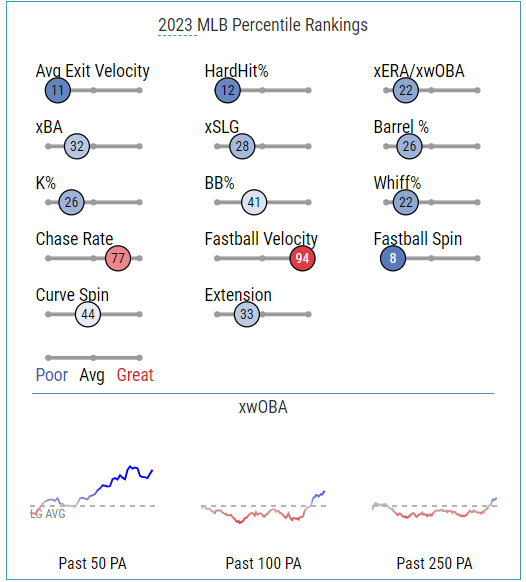 His numbers year-to-date now look borderline-ugly, and he's back to the same pumpkin he has been since being dealt to the Twins. You have to stretch out the run of plate appearances against relatively far to find any sustained level of success.
So, what happened?
Without speaking in definites, and especially considering the 24-inning sample size, this is what we can glean from 2023 alone.
To start the year, Lopez was throwing his fastball 43% of the time. He paired that with his curveball and slider nearly 20% each, with the changeup slotting in behind that. Contact rates were high, and whiff rates were low, but he was inducing chases over 36% of the time. Although batters were putting the ball in play, they often were doing so without much of a base resulting in an extremely impressive 15% hard-hit rate. With 33 batted ball events in those outings, he allowed zero barreled balls.
Fast forward to the last 12 innings and changes have come with the pitch mix. Velocity has remained constant, but Lopez is now throwing the fastball over 50% of the time, while both the curveball and changeup have seen their opportunities slashed. He's getting more swings and misses, but batters are spitting on pitches off the plate more often. It has allowed opposing hitters to square up swings and put balls in play with a 50% hard-hit rate and 17.5% barrel rate (7/40).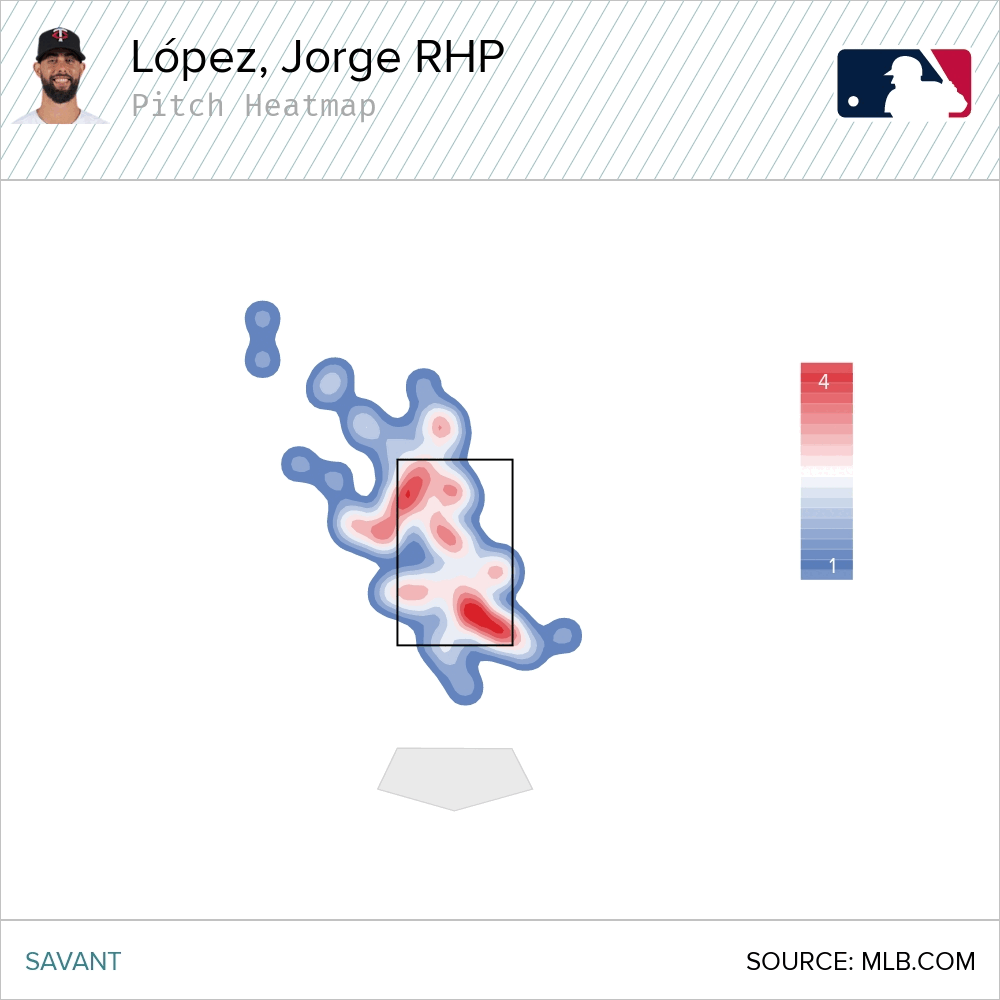 Let's key in on the fastball. Its usage has jumped the most. In looking at the quality of the offering, it appears that it's less about the fastball itself and more about the location of the pitch. That's not a surprising take by any means, but Lopez doesn't benefit by throwing that pitch up in the zone. Looking at his pitch heat maps from his successful start, the ball was often down in the zone. As he's been beaten with it, opposing batters have sat on the velocity coming at the top of the strike zone. 
By wOBA (weighted on-base average), we see how drastic the success rate is for opposing batters as well. When Lopez was throwing his heater down in the zone the opposition posted just a .161 wOBA. Since he's moved it to the top third of the zone, the pitch is generating a ridiculous .672 wOBA.
Lopez has actually thrown for a slightly higher average velocity this season with Minnesota than he did as an All-Star last year. He's also throwing his fastball roughly as often. A key problem has been the location of it. For whatever reason Lopez has gone with more four-seam fastballs than sinkers this season, and he has drastically upped the slider usage. It seems the offspeed stuff still plays just fine, but pairing his fastball, and the kind in which he utilizes, at the top of the zone should be a no-fly area.
With Jhoan Duran as a lockdown reliever for Minnesota, and Griffin Jax working his way back there, Rocco Baldelli desperately needs another leverage option. That was supposed to be Lopez, and until he can figure this out, the bullpen will be in a nightly struggle to piece it together.