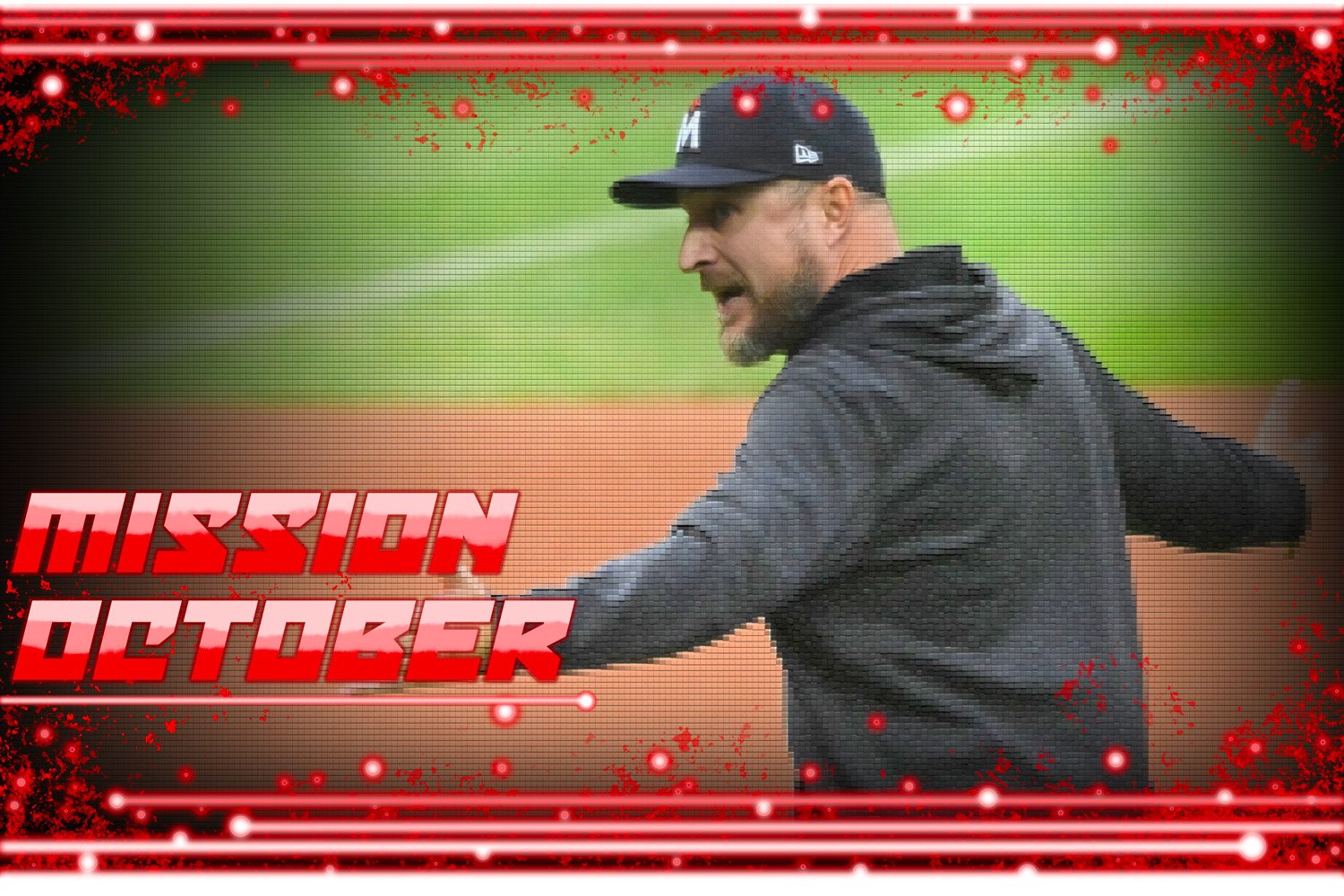 Image courtesy of Brock Beauchamp & Twins Daily
Although Minnesota won't wind up playing each of the teams to make the postseason in the American League, there's still plenty of value in knowing what they are up against. Twins fans watch Rocco Baldelli on a daily basis, but understanding who is calling the shots from the opposing dugout is important too.
Without dissecting the teams as a whole, here is what each manager for the opposition brings to the table:
Brandon Hyde - Baltimore Orioles 
Finishing as the runner up in American League Manager of the Year voting a season ago, Hyde quickly has picked up where he left off. The Orioles were expected to be young, and talented, but a division winning team wasn't supposed to be in the cards. Instead, Hyde has the American League Rookie of the Year in Gunnar Henderson, and plenty of talent around him.
Hyde is just 49-years-old, and in his fifth season with Baltimore. The improvement has been gradual, but he has grown with this group, especially over the past two seasons. Despite an 83-win 2022, Baltimore finished fourth in the AL East. This will be Hyde's first postseason. His team steals and pinch-runs at slightly lesser rates than league average, but they are a prominent sacrifice bunting squad.
Kevin Cash - Tampa Bay Rays
Having won American League Manager of the Year awards in 2020 and 2021, Kevin Cash is accustomed to strong performances. This Tampa Bay Rays team has dealt with internal adversity late in the 2023 season, and continued to weather the storm. Cash has consistently coached this club to a top-3 finish in one of baseball's toughest divisions, and they'll be looking for more than just an American League Pennant this time around.
The Rays are a well-oiled machine and do lots of things well on the fringes. Cash, who is 45-years-old, isn't afraid to put his team in motion. Stealing second at a 55% clip higher than the league average, this is one of Cash's highest running teams. His teams don't believe in bunting at all, and that's reflective of a strong analytical approach. In the postseason, Cash carries a 15-17 record.
Dusty Baker - Houston Astros
The 74-year-old Dusty Baker remains an institution in baseball circles. A future Hall of Famer, Baker has seen it all, and accomplished plenty with the San Francisco Giants and these Houston Astros. Repeating as World Series Champions is not an easy feat, but Baker has his club well positioned to give it a try.
While not a significant stealing team, the Astros are running at a clip 15% higher than league average, which is the most Baker has led outside of his 2016 Washington Nationals team. Baker has utilized sacrifice bunts right around league average, but he has not turned to his bench in the form of pinch hitters or runners all too often. Baker has managed nearly 100 postseason games and owns a 51-46 record across them.
Bruce Bochy - Texas Rangers
Not quite the elder statesman that Baker is, Bochy enters the postseason at 68-years-old. Like Baker though, he has seen it all. This Texas Rangers team infused the clubhouse with veteran leadership and put Bochy in charge after a few years of Chris Woodward. Managing for the first time since 2019, Bochy immediately brought Texas to the top and has had them contending for the AL West lead all year.
Although some of his early Padres, and even winning San Francisco Giants teams stole bases, the Rangers have not in 2023. They also don't bunt or bring in too many pinch hitters, but Bochy hasn't shied away from using pinch runners in key situations. For a manager that has won four pennants and three World Series rings, nothing about the postseason should be new. Across his 26 seasons as a skipper, Bochy owns a 44-33 in the playoffs.
John Schneider - Toronto Blue Jays
At just 43 years old, Schneider is the second-youngest manager in the American League postseason field outside of Twins Rocco Baldelli. Taking over last season for Charlie Montoyo, Schneider is in his first full season with Toronto. He managed in the postseason last year and dropped both games, but this Blue Jays team has youth and can pitch. Going into the fray again for year two, Schneider will be better equipped on what to expect.
After stealing at an above-average clip last season, the Blue Jays have dialed it back significantly in 2023. They don't give away outs while sacrifice bunting, and Schneider isn't a huge proponent of pinch hitters. Toronto has inserted pinch runners at a clip 37% higher than the league average however, making them one of the more aggressive teams in the space across the American League postseason field.
Which managers are you excited to see up against the Twins own Rocco Baldelli? Is there another skipper you think has an advantage due to game planning or experience?