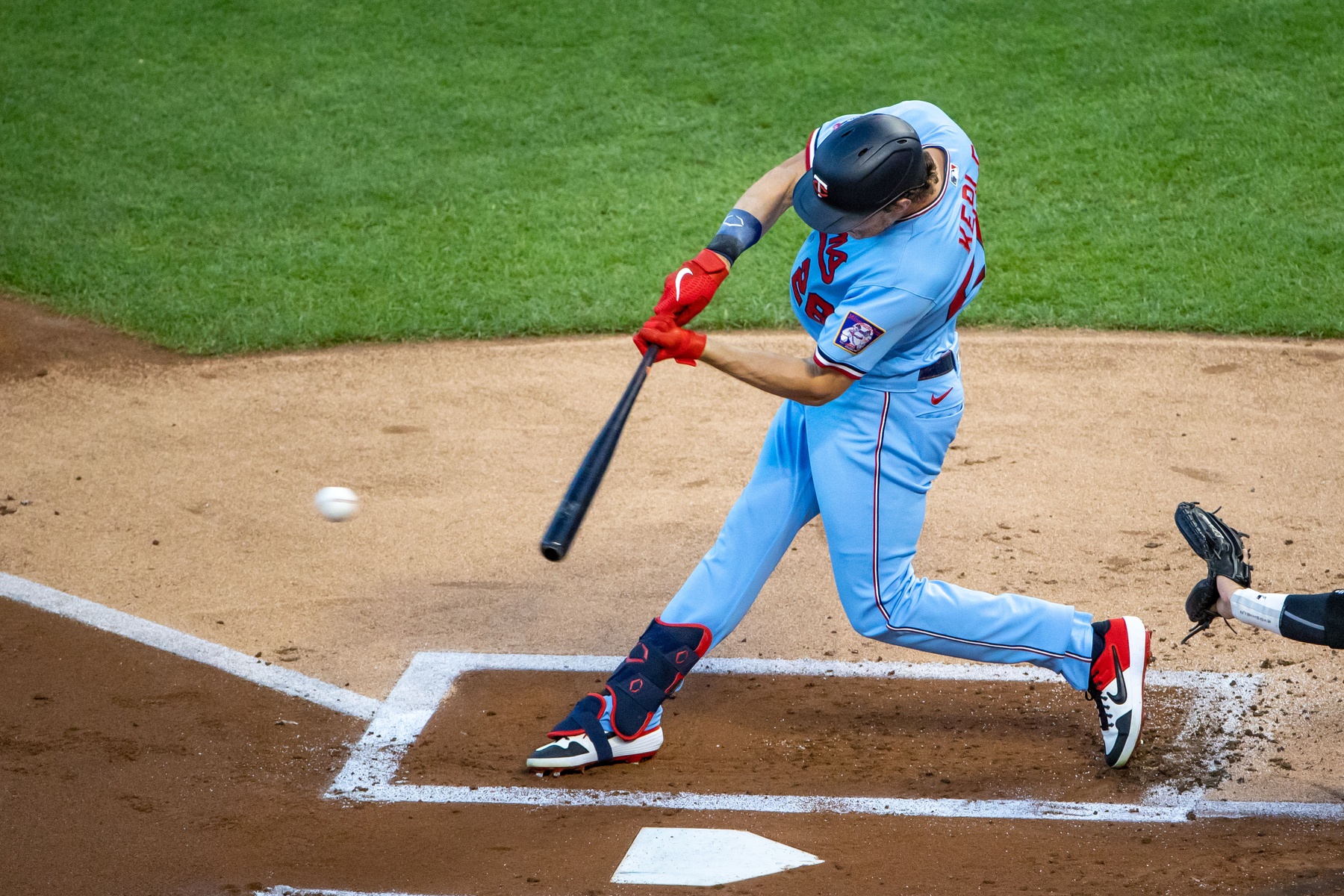 Image courtesy of © Jesse Johnson - USA TODAY Sports
While the Twins are undoubtably excited to have Kepler back from his 10-day IL stint after suffering a groin injury, his (albeit brief) 2020 campaign has looked less a leap into superstardom and more like pre-2019 breakout Kepler.
His walk and strikeout percentages have remained very good, but his overall numbers have slid back to his career norms. Although he's hit seven home runs, Kepler's slashing just .221/.322/.420 for a 102 wRC+, meaning his bat is league average and pretty much exactly where it was in 2018. After seemingly figuring out lefties last season (.264/.372/.552), Kepler's looked lost in 2020 (.111/.195/.139). Naturally, we're dealing with a relatively small sample size in 2020, but his surface numbers aren't the only thing going against Kepler's breakout year.
Last year Kepler increased his aggressiveness at the plate and pulled the ball more than ever. After raising his pull percentage by over 10% in 2019 (up to 53.4%), Kepler is back down to 44.3% in 2020. His swing rate was all the way up to 49.3% in 2019, whereas this year it's at 42.9% (similar to his 2018 rate of 42.6%) despite seeing slightly more pitches in the strike zone. He's also stopped going aggressively after the first pitch, with his 1st pitch swing percent going down to 29.4% after ascending all the way to 40.4% in 2019.

So Kepler's swinging less and pulling the ball less, but he's also doing less damage when he does make contact. Intuitively this makes sense, as his power comes from pulling the ball, and by not swinging as often at first pitches he's presumably missing out on some cookies (he's hitting .368 on first pitches). A quick glance at his Statcast page shows the dreaded blue in exit velocity (88.1, down from 89.7), hard hit percent (36.1%, down from 42.1%), and barrel percent (6.2%, down from 8.9%). Like everything else, the Statcast numbers have regressed to pre-2019 Kepler.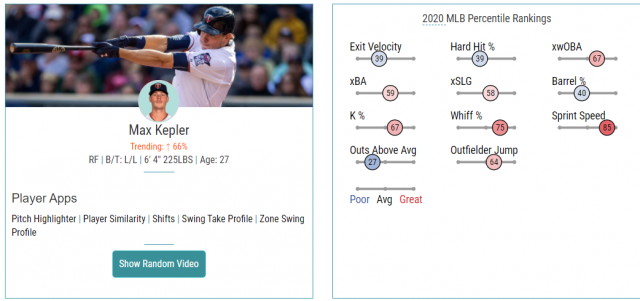 While we may have dreamed of Kepler ascending from 2019 to a Christian Yelich-like plateau, in reality last year was probably the pinnacle of what we'll see from Max. If he's able to return to his 2019-self, Kepler will be extremely valuable to the Twins due to his team-friendly contract, but even if 2019 was an outlier and Kepler really is approximately a league average bat, his plus defense in right (and ability to fill-in for Byron Buxton in center), cheap cost, and relatively young age should allow him to remain a fixture in Minnesota's lineup for years to come. And maybe facing Lucas Giolito and the Chicago White Sox once again will remind Kepler of the damage he can do against that first pitch.
MORE FROM TWINS DAILY
— Latest Twins coverage from our writers
— Recent Twins discussion in our forums