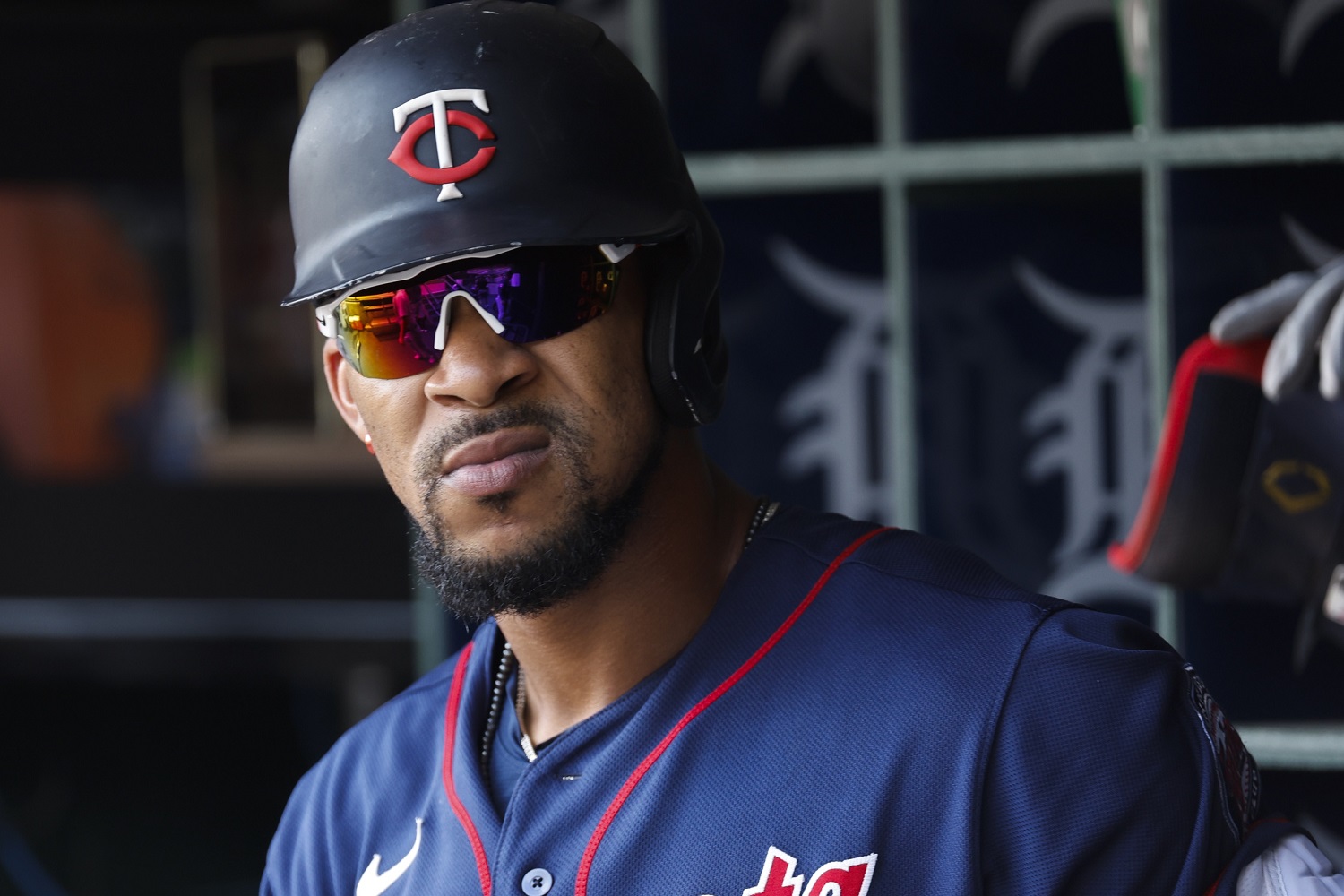 Image courtesy of © Rick Osentoski-USA TODAY Sports
Advanced analytics love Byron Buxton . The eye test screams even louder. If you sit down next to a random person in Target Field who has never watched baseball on a day Lord Byron is in center field, ask them in the 5th inning, "Hey, who do you think the best player on the field is?" Anyone that can focus on the game will see the undeniability of Buxton's baseball ability. 
Inconsistent playing time will never equal a .300 batting average at the Major League level with the stuff guys are throwing now. I felt it myself as a player dealing with wrist and hamstring issues. Being in one day and out the next, a week on and a week off, hitting big-league caliber stuff is based on comfort, rhythm, and timing. 
That comfort, rhythm, and timing are so fragile at the highest levels, and we saw what happened last year to a player with all-world ability. Byron looked like the MVP front-runner, but then the knee injury led to sporadic playing time, a strange playing time structure, and a dip in his performance at the plate. 
We got a flaccid Buxton last year. An ambivalent playing schedule alternating center field, designated hitter, and off-days isn't suitable for Byron Buxton or his performance. The less time he spends in the outfield, the more it feels like we're declawing a jungle cat. He was born to roam the outfield and steal bases, so why deny it? 
The one glaring thing that can and has denied Buxton and his ability is injury. Buxton is well worth his contract if he plays 80-90 games a season. So why not write him in the lineup every day? 
The risk is worth the reward, and 80 games of linear playing time in center field is more valuable than 90 of intermittent playing time. Baseball is not a dangerous sport. Some of his injury history can be attributed to happenstance. If the baseball gods smile on us, he will keep pace and play those 145-150 games, likely leading to an MVP or, at the least, a top-five finish.
We will get a much better Buxton if he stays on pace for 150 games and plays center field. If he gets hurt at the all-star break after playing 80 games, or plays 90 games sporadically and gets shut down in August, what's the difference? I want us to unleash the glass cannon that is Byron Buxton. Even if it's just by sheer good fortune, he will stay healthy eventually. 
Luxury is meant to be lived in. Keeping the Rolls Royce in the garage isn't good for the engine. We have to let Buck buck!