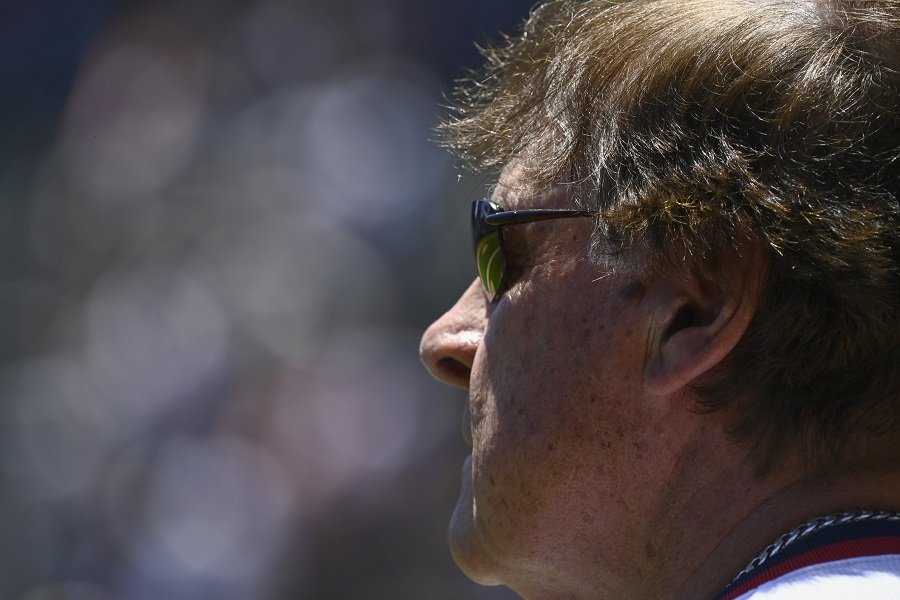 Image courtesy of Matt Marton-USA TODAY Sports
With obvious needs like bullpen depth and another starting pitcher staring them in the face, sources familiar with the Twins front office say they have a singular focus headed into the All-Star break:
The godless Chicago White Sox. In particular, the manager's job security.
Tony La Russa, the 76-year-old DUI enthusiast and leader of the godless Chicago White Sox, has appeared befuddled and bewildered at times. His team, heavily favored to win the AL Central, has struggled mightily all season long and continues to trail the first-place Twins in the standings. Given the talent on White Sox roster, Minnesota is banking on the manager continuing to waste it at every turn.
"Obviously, we would love to reinforce the bullpen," said a front office source. "The thing is, that takes money and prospects. Keeping Tony in charge on the South Side costs us nothing. We'll be putting a lot of encouragement on our social channels and via group chat with White Sox players and staff. Lots of 'Really admire what you're doing' and 'Looks like you're turning things around, we just hope we can get a wild card.' Stuff like that."
Unlike godless Chicago White Sox teams of the past, this roster is loaded with likeable, talented players. Liam Hendriks, Tim Anderson, Dylan Cease, the unbuttoned majesty of Eloy Jimenez. Sources say it's dumbfounding that they've been unable to catch an overperforming, banged-up Twins team with a threadbare bullpen. Minnesota aims to keep it that way.
"Another front-line starting pitcher would be terrific, especially if you're looking towards the playoffs," said the source. "But you have to get there first. Letting Tony cook is the best way to ensure that."
Observers close to the situation agree.
"Not a lot of managers could pull off what La Russa is doing," said a Twins coach. "He's a legend for a reason."
"I heard he might start every inning with an intentional walk on Saturday," said an MLB source. "It's unorthodox to be sure, but he says that it sets up the double play every time. That's just facts. He's a Hall of Famer."