ESPN - Roto fantasy rankings for the Twins
---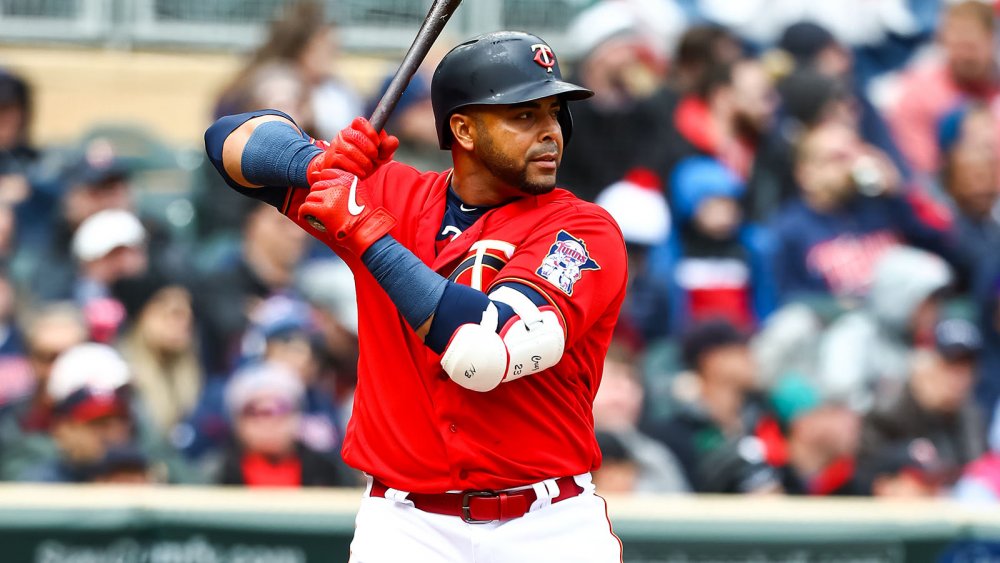 As I said in my previous blog posting I am watching to see where the current Twins rank in ratings outside the Twin Cities. It is always suggestive to read a less biased - less connected view of our own team. So here is the ESPN Roto rankings for 2021 - https://www.espn.com/fantasy/baseball/story/_/id/28285423/fantasy-baseball-2021-rankings-roto-rotisserie
Catcher
Garver is rated #7 (between Will Smith and Gary Sanchez)
Jeffers 34 (between Romine and Torrens
Avila is 47 between Trevino and Knapp
Of course Realmuto is 1, followed by Grandal and Perez, but I am surprised Garver stays this high. And I am surprised Jeffers is so low. Avila is in the right place and the Turtle is not rated.
1B
Sano 13 between Guerrero Jr and Cronenworth
Alex Kiriloff makes this list too at 35 between Moreland and Aguilar
Freeman is the leader with Bellinger and LaMehieu next. Interesting that they put Kiriloff as our second 1B - I would have expected Rooker.
2B
Arraez 43 between Diaz and Garcia
Merrifield and Albies head the list, but Arraez is really low on the list. I have to remember this is fantasy so his bat does not play as well here as it does in our lineup.
3B
Josh Donaldson in #17 between Urshela and Seager
That is a very low ranking for our big purchase. Is it because they do not see him staying healthy?
SS
Polanco is #15 between Villar and Gregorius
Royce Lewis is #40 between Simmons and Garcia
Gordon makes the list at #49 between Chang and Mercer
Like so many of our players Polanco is middle of the pack among starters. They do not have Ehire, but they put in Lewis and Gordon - they obviously expect some changes.
OF
Eddie Rosario #17 between Judge and Conforto
Max Kepler #19 between Conforto and Meadows
Byron Buxton #48 between Canha and Happ
Alex Kiriloff is $93 between Margot and Taveras
Betts, Acuna and Soto are their top three. Where is Rooker?
Designated Hitters
They only list three and Cruz is number one. No questions there.
Starting pitchers
Kenta Maeda is our top pitcher at #24
Jose Berrios is #34
Rich Hill #62
Michael Pineda #80
Jake Odorizzi #105
Randy Dobnak #114
Jordan Balazovic #121
deGrom, Cole and Bieber are the top three (of course) and I am most shocked that they would have Hill as our number three pitcher by these rankings. Our rotation is complete which is great, middle of the pack like our position players.
Relief Pitchers
Taylor Rogers #10
Sergio Romo #66
Caleb Thielbar #75
No Duffey, no May in their top 75. Hendriks, Hader and Chapman were the big three.
They also rank the top 300 regardless of position so pitchers and all positions are mixed. Here are our top 300 players:
33. Nelson Cruz
57. Eddie Rosario
66. Max Kepler
96. Kenta Maeda
109. Josh Donaldson
115. Jorge Polanco
116. Miguel Sano
131. Jose Berrios
148. Taylor Rogers
178. Byron Buxton
227. Rich Hill
229. Mitch Garver
That is 12 in the top 300 - with even distribution the teams would all have 10 and we have 10 in the top 200.
When I look at these lists I have a lot of questions:
Should we sign Cruz - he is our number one ranked player?

Eddie Rosario keeps getting ranked higher than anyone not named Cruz and yet TD keeps putting out that he will be DFA's, should be DFA'd. Why?

Taylor Rogers keeps getting love in these rankings and so does Garver. What did I miss?

Where is Michael Pineda? Was Rich Hill really better than him?