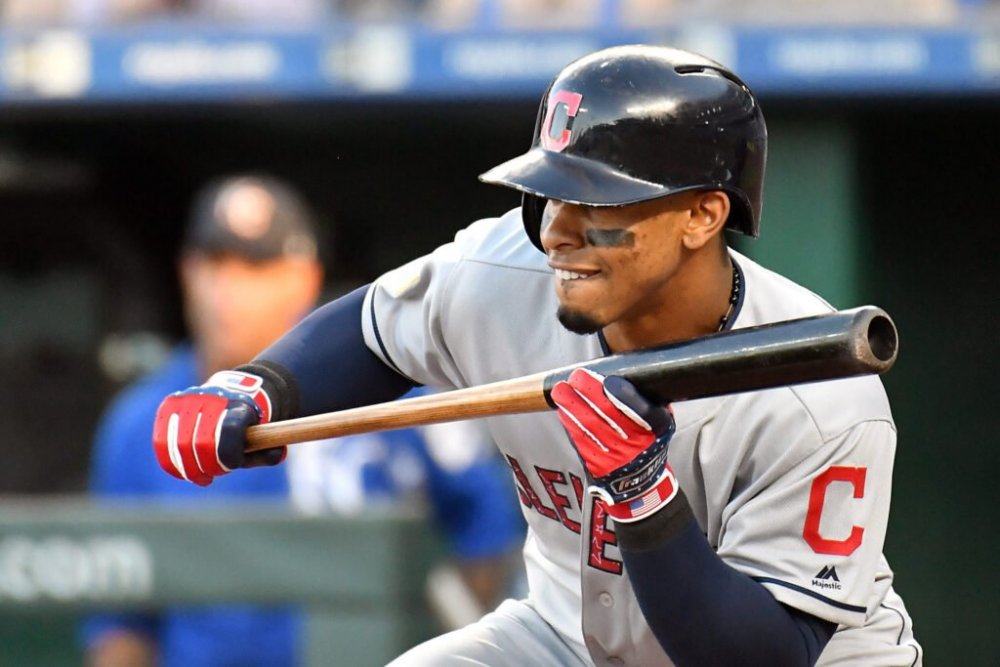 I had an idea. What if someone got a hit, stole second - maybe third and someone else got a hit and they scored?
In new school does that not count?
What if someone got a hit, someone bunted and then a single brought them home? Does that not mean that the run scores?
Do I have to wait for a HR? Should I look for a K instead of a sacrifice?
Do I have to fire up the computer. What to do? No HR? We cannot score that way. We need HRs without runners on base because analytics say that is really the cool new way to do it.
Let's eliminate the sacrifice, the bunt, the stolen base - I know they worked for 150 years but they did not have computers.
Mookie Betts looks great, but what is he doing stealing two bases?
Why would we hit to the weakness of a shift when we can score a high exit velocity on the ball we hit for an out? Why go the other way when we can get a launch angle? Doesn't exit velocity score us more points? Doesn't launch angle get us an extra mention on Sports Center?
Don't we get more runs for a HR with more distance?
What is it with the old school. Get a hit. Advance a base. Score. So boring.
And then there are RBIs - who cares. No one is getting a hit other than a HR anyway so why worry about a batter who can actually bring that baserunner to home plate? Runs, RBIs, Batting average - so yesterday.
And then there is pitching. We should all throw 100 mph because the batters can never adjust to that! Have them hit into a DP - what are you talking about it will impact my K/BB rate. The ERA is so old school lets just worry about K/HR.
And starting pitchers who go into the later innings - why? So what if we need 43 RP to handle all the extra innings. We do not need Spahn, Marichal, Mathewson - they are old school. Lets just have 9 pitchers per game per team. Boy is that fun. No saves, no complete games, no dominating Sandy Koufax or Bob Gibson. Let's have a lot of Duffeys, Romos, Aaron Bummers - who? Yup. No more pitchers in the HOF. Who needs them?
And, by the way, no more fans in the stands. Not because there is Covid, but because the game is getting so damned boring.
As an addendum - game three of the WS - the Dodgers had long balls, but they also scored on singles, they had a bunt for a run, and they stole bases. When you blend old school with some new maybe the game can get fun again.
Game 4 - Tampa Bay ties the series. Yes they got HRs, but a single and an error won the game. By putting the ball in play so many things can happen. It went for a single, it was dropped by the centerfielder and then the catcher - errors seldom happen on a K.
Game 6 - Kevin Cash proved what I hate - Snell was upset and should be. He is an Ace and he was ready to be Jack Morris but the damn team policy removed the human element and the Rays deserved to lose.