The Case for Addison Reed
---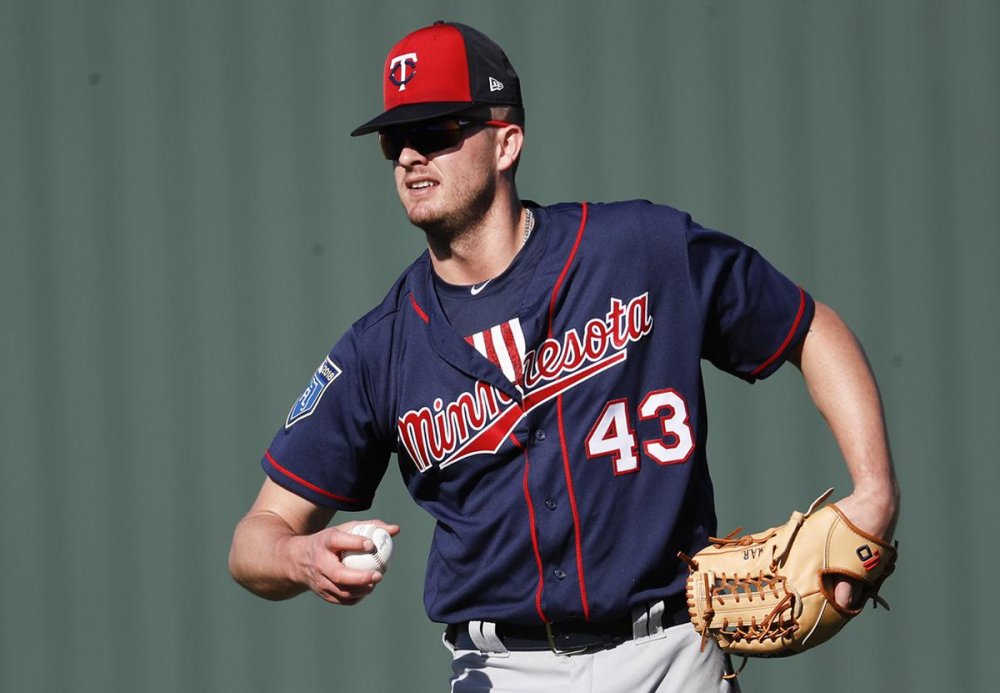 Hey Everyone,
I've seen a plethora of hate on Addison Reed mostly due to his salary hit in 2019 so, I'm going to take a crack at changing a couple people's minds as I don't think he's getting a fair shake of things and doesn't warrant this much disinterest from his own team's fan-base.
Okay before I get into things let's look at his 2019 contract details (according to spotrac.com)
2019 Salary: $8,500,000
2019 Bonuses: None
2019 Market Value: 4 yrs/$8,936,937
2018 was filled with discouragement for Reed and his fans. He posted a 4.50 ERA (highest since 2012, his 23 yr old season), 5.11 FIP (Career High), and a 1.429 WHIP (Career High). On top of that he was pestered by a triceps injury all year. Which is a reason to worry. Or is it?...
Hear me out, in the 3 years before this most recent season Reed went off for an average of a 2.73 ERA, 2.89 FIP, and 1.12 WHIP. The guy knows how to pitch and how to pitch well so I think we can all agree to take a step back and see that no one should be doubting Reed and his abilities on the mound. We're not talking about a 24 yr old former top prospect who had one good year (or part of one) and one or two bad years (wink wink). And no we're not talking about a 35 yr old former all star who's age has caught up with his arm (wink wink again). We're talking about a 29 yr old pitcher with a track record of success who had a down year. It really burns the fans that this down year was with the Twins and I understand that. This article isn't meant to defend Reed's 2018 performance. It's meant to turn everyone's pessimism into shades of optimism.
So what caused these bad performances and why should it give us hope for Addison Reed?
Through May of last year Reed had a 2.83 ERA with a 1.22 WHIP. The WHIP wasn't great it was around average but the ERA was spectacular and I clearly remember people feeling safe when the bullpen doors opened and #43 could be seen jogging out. Then what happened? He got hurt. We learned after a few forgettable appearances in June that Reed's tricep was acting up and he had been pitching through it. What did manager Paul Molitor do about it? He continued to pitch Reed in the 8th inning in front of the Fernando Rodney experience. Now, am I blaming Molitor for Reed's performance? Not in any way. It was Reed's responsibility to shut himself down which he eventually did and landed himself on the 10 day DL for a good stretch of the mid-summer. The reason I brought it up is Reed and the team knew something was off in his arm and they continued to use it. I'm no doctor but that's not a good plan for stabilizing arm strength and velocity and it's definitely not a good time to judge a pitchers value. We all know the rest. Reed made appearances here and there throughout the rest of the season with similar results to his June stat line....until September rolled around.
Optimism for #43
I feel like Twins fans don't realize that Reed had a relatively good September in his 6 appearances. He had been damned by the fan base already. In a small showing of 6 games Reed posted a 1.69 ERA along with a 1.13 WHIP. I feel like this was the sign of hope we need to and can count on. A guy with structural damage along the lines of Glen Perkins labrum tear would not have put up those kinds of numbers in 6 straight games. The velocity on Reed's fastball was down a notch in these outings which can concern some but after an arm endures games, rehab, more games, more rehab, and then even more games, it tends to wear down. My diagnosis is, what Reed needed the most was rest but is a naturally competitive guy and came in the clubhouse everyday telling Molitor and Garvin Alston that he was available knowing the end of the season was so near at the time. So they let him test his arm 6 times and he took those chances and ran with them in stride. Now, he's going to have almost 5 months to get that tricep the rest it needs and is going to be 100% when pitchers and catchers report. So someone please tell me why the Addison Reed of 2015,2016,2017, and 1/4 of 2018 does not have a high possibility of taking it's rightful place in the bullpen again? Arms flare up it's a fact of pitching in the MLB but we've seen with the advancement of modern training and rehabilitation that more often than not pitchers are able to find their old selves again. I think it's time we start rooting for Addison Reed and looking at great possibilities for 2019 instead of the anomaly of 2018.
Extra: Contract Status
Addison Reed is making $8,500,000 this year which is about 95% of his market value. It would be nice if he was making $4 mil but it would be nice if Joe Mauer had made $10 mil in his last 4 years as well. Point being, potential and the past pays. On the open market (which is where Reed was acquired from), pitchers also make a considerable amount more than position players as well. So before we deem it a "bad contract" let's decide if we're giving him an unfair advantage because (at the time of this post) he is the highest paid player on the payroll and the first reaction is to go "ugh! isn't that the guy who blew a few games in 2018?"
All in all, 2018 was a forgettable year for a team still filled with potential and it should be viewed that way for Reed as well.
Feel free to leave a comment below with your thoughts I would love to start a conversation with anyone.