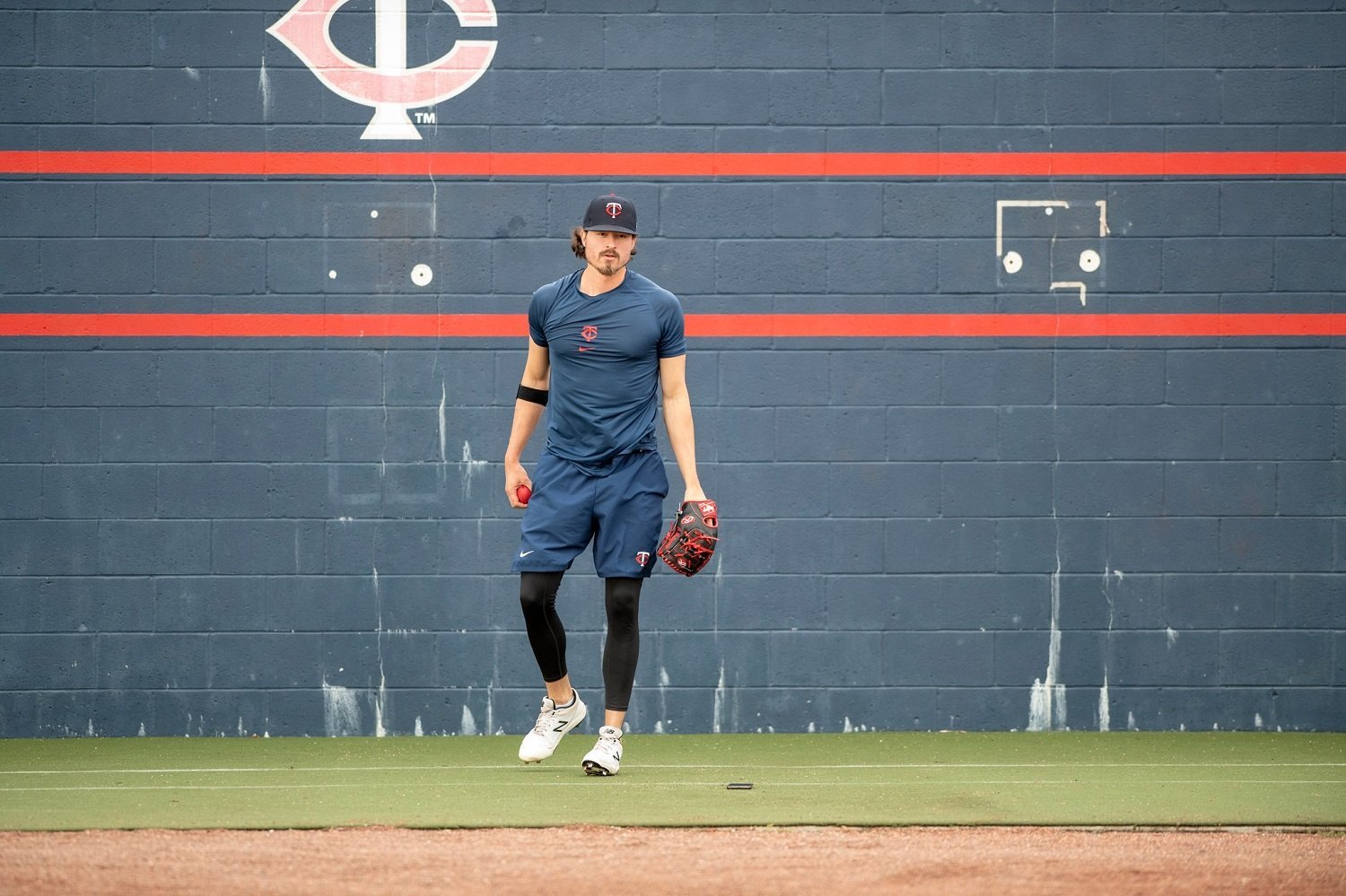 Image courtesy of William Parmeter
He's a little worn—used, certainly lacking in the luster he once claimed—but Jordan Balazovic is still standing. Once one of the golden arms of the farm, inconsistency and injury have altered his path, dropping him down from a regular of top 100 lists to the doldrums of prospects lists, mentioned, but only briefly. Fantasies of stardom atop a major-league starting rotation may only remain in dreams now, yet the Twins have put together a plan for the Canadian righty, and he may be able to contribute to the club very soon.
If you haven't noticed, Balazovic's usage in 2023 evolved. Once a fledgling reliever throughout April, Balazovic then grew back into his assumed role in the starting rotation for three starts before finding himself entering a game following an opener on May 20th. He has now done so four times.
Openers aren't random in the Twins organization—the team employed many of them starting in their lukewarm 2018 campaign—but they quickly fell out of vogue, and the team almost entirely eschewed them from their organizational strategy with a few exceptions. Consistently starting an opener before Balazovic four straight times is not an accident.
They are, it seems, allowing him to become more familiar with the role while still ensuring that his innings diet is satisfied; three of the four outings resulted in at least three innings of work. His stamina won't atrophy, and Minnesota will reap the double benefit of knowing they can call him up whenever they want, as Balazovic should be comfortable with acquiring outs out of the bullpen.
Because that's what this is: they're preparing him as a reliever.
And it makes sense why. While the starting rotation has been phenomenal, the bullpen—outside of one very special individual—has been a tragedy, and not even one of the ones with eye-stabbing and incest: it's just tedious. It's to the point where any arm they call up that can locate the strike zone with even mild consistency is now amongst their most well-trusted troops. Balazovic, though, has found his strikeout stuff (at the loss of some control) and owns a tremendous 2.84 FIP in the four starts he's made following an opener. 
The plan will likely be for Balazovic to see time around the end of June or early July—whenever the team feels like DFA-ing someone, basically. Rather than potentially dip their toes into Jorge López-filled waters at the trade deadline, the team will at least see if Balazovic could provide some aid before rashly dealing away yet another future breakout prospect. If he can, great! That's a problem solved. If not, they can still potentially deal for an arm, although they may prefer not to roll that dice again.
The previous paragraph is pure speculation, but it makes sense, at least to me. Why else would the team bother with opener shenanigans if they didn't anticipate calling Balazovic up to help out in relief? It seems very likely that he will finally join the team soon and will likely be seen entering from the bullpen.