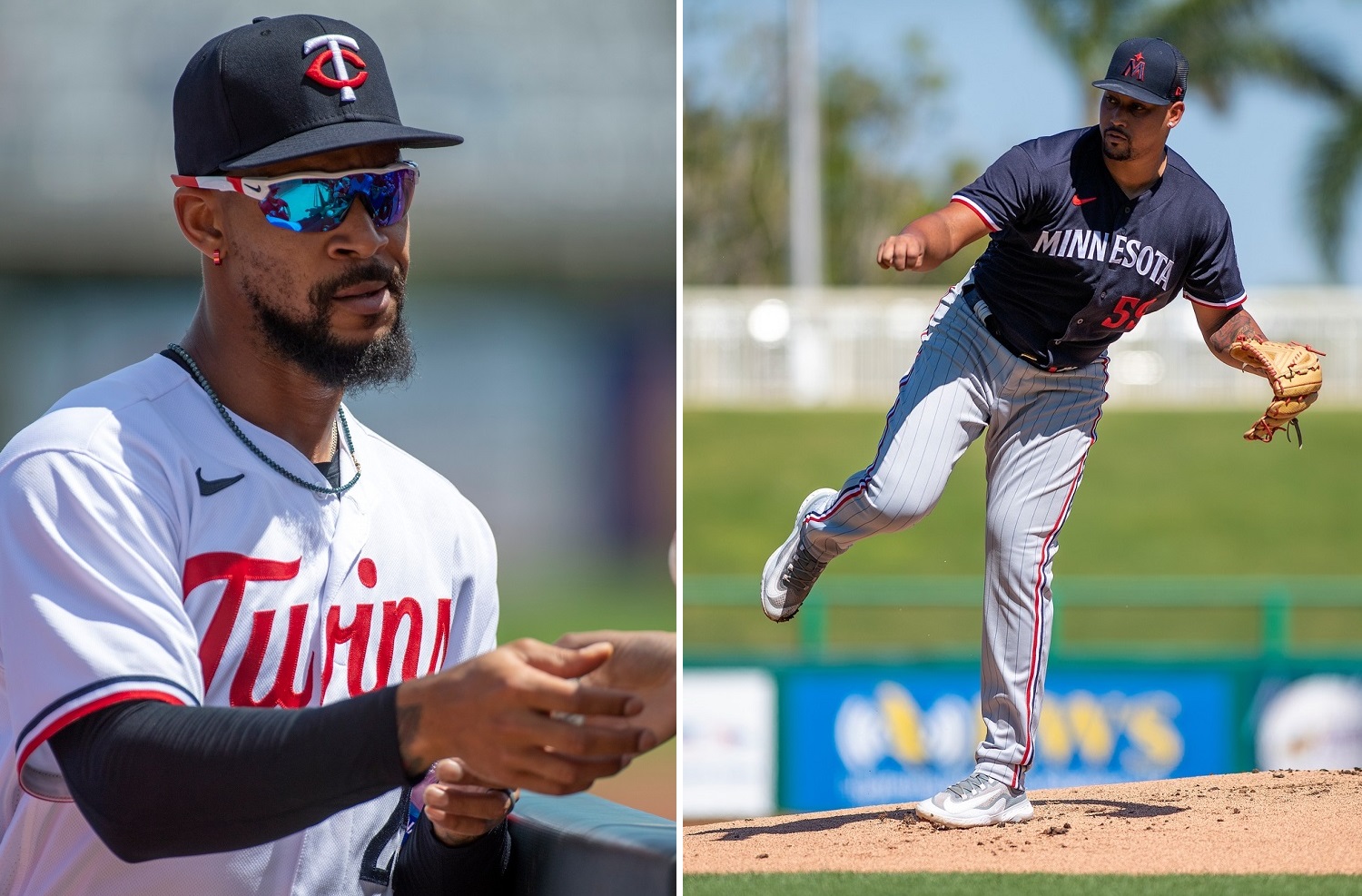 Image courtesy of William Parmeter
Playing fantasy baseball is fun. Know what's even more fun? Playing – and winning – fantasy baseball with Minnesota Twins on your team!
That's the idea behind Twins Fantasy Fix. This new weekly series will feature fantasy analysis through the lens of your favorite MLB squad. That means looking at how Twins players are doing throughout the season, whether that's stars like Carlos Correa and Byron Buxton or sleepers who are ready to surprise (think 2019 Randy Dobnak. Or maybe 2023 Randy Dobnak, if you're ready to believe again). I'll mix in some streaming advice and MLB-wide fantasy thoughts here and there as well.
Before we dive in, a few housekeeping notes first: I'll gear these columns toward roto-style leagues as opposed to points formats, and I'll use ESPN for items such as average draft position (ADP) and ownership rate, though hopefully you'll find value in these articles no matter your format. I'll also plan on working in some daily fantasy flavor.
Because the season isn't quite here (soon!), I'll use this first installment to offer some year-long outlooks. Without further ado, it's time for your Twins Fantasy Fix!
Offensive MVP: Byron Buxton
Buxton is the fourth Twin off the board on average, behind Correa, Pablo Lopez and Joe Ryan. And that's understandable, given Buxton's well-documented injury history. However, none of those players offer quite the upside that Buxton does. In only 92 games last season, he blasted 28 home runs. Over the last three years, his per-162 average would be 51 home runs, 93 RBI, 110 runs scored and 14 stolen bases to boot. 
Of course, he's unlikely to play anywhere close to 162 games, but this prediction is based on the (wishful?) belief that Buxton will stay on the field more this year. The offseason addition of Michael A. Taylor gives the Twins a great insurance plan in center field, and Rocco Baldelli has already indicated that Buxton will see a lot of time at DH in the early going. 
Twins fans may prefer to see Buck in center, but fantasy managers don't care much about defense. A healthy Buxton has the potential to be a fantasy star, this year and every year.
Pitching MVP: Jhoan Duran
There are a handful of Minnesota starters who could get the nod here, but without a true ace to pick, I decided to go with the upside of Duran. Last year, the flamethrower posted an elite 1.86 ERA and 0.98 WHIP across 67 2/3 innings while also racking up 89 strikeouts. Duran also recorded eight saves, and that is the stat most fantasy managers are interested in. Baldelli has traditionally played matchups rather than deploy a traditional closer, so Duran, Jorge Lopez, and possibly others could all see save opportunities this year. 
However, Duran is the team's best reliever, so it's reasonable to expect his save number to go up, particularly if the Twins are more competitive in 2023. Even if Duran doesn't see a huge spike in saves, he should be a strong asset in roto leagues due to his positive contributions in ERA, WHIP and strikeouts. For managers who punt saves and want to target ratios, Duran is a great option. And if he gets closer to 15 or 20 saves (or more), the ceiling will only go higher.
Sleeper: Max Kepler
The reasoning here is that the only way to go is up. Kepler had a brutal 2022, posting a .666 OPS, nine home runs and 43 RBI across 115 games. His breakout 2019 campaign, when he hit 36 home runs and tallied 90 RBI, seems like a distant memory. It also seemed like the Twins were going to trade the outfielder in the offseason, but Kepler is still around, and that means he should still start most days in right field, where he's a plus defender. 
As a pull hitter, Kepler figures to benefit from the new rule  limiting the shift. This could go south in a hurry, and the team may still decide to trade him at some point, but he's at least had a promising spring. Kepler is owned in only about five percent of ESPN leagues, so the acquisition cost is quite low on this lottery ticket. Just don't hesitate to cut bait.
Super sleeper: Edouard Julien
Twins Daily readers are familiar with Julien by now, but for fantasy managers in many redraft leagues, he's not a household name. Julien will begin the season at Triple-A, though he could push to make his MLB debut at some point after batting .303 with a .934 OPS in Double-A last year. 
The key with Julien will be Jorge Polanco's health moving forward, as he's set to start the year on the injured list due to his balky knee. The likes of Nick Gordon, Donovan Solano and Kyle Farmer are all short-term replacement options, but if Polanco continues to have issues throughout the season, the team will likely give Julien a shot. If that happens, it's not out of the question that the youngster breaks out like Jose Miranda did in 2022. That would provide a huge jolt to savvy fantasy managers.
Those four are a good start to any fantasy baseball team. Which Twins are you picking for big fantasy seasons? I'd love to hear your thoughts in the COMMENTS below. Please also share what you'd like to see covered here in the future, or post your fantasy baseball questions, Twins-centric or otherwise.