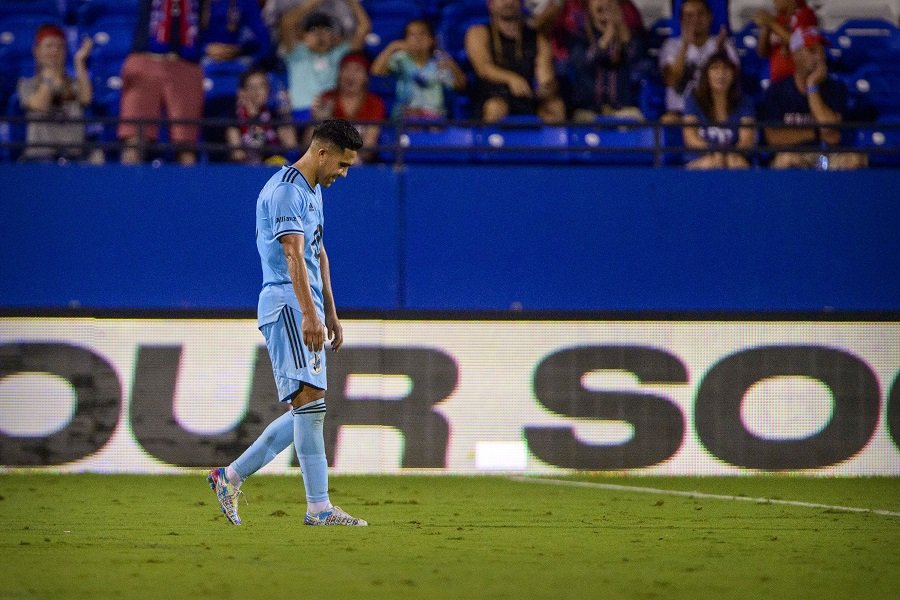 Image courtesy of Jerome Miron, USA TODAY Sports
The Minnesota Vikings. They looked incredible in one game and lost the other three games in unique and frustrating ways. It's the platonic ideal of four Vikings games and there's no reason to think it won't continue.
 
The Minnesota Timberwolves. They have a talented young core and are surrounded by front office chaos. They've been around for 30 years and been good for about two of them. A safer bet is hard to find.
 
The Minnesota Wild. The most playoff-ready team in town. In March, that title was held by the Minnesota Twins. It's not a crown you want to wear.
 
The MLB Postseason. So many enemies of the common good, so few teams to pull for. If you have any friends rooting for the White Sox because they're from the AL Central, you know they've never really been your friend and will try to get you to invest in their MLM someday soon. And yet, you can't root for the vile, cheating Astros either. No thanks to Atlanta or Boston or LA. The best-case World Series scenario is probably Rays/Giants? Grim. Maybe you can talk yourself into the Brewers, just for having a Wisconsin fan base less insufferable than Green Bay's? That's between you and your God.  
 
The weather. It's either going to be too warm to snow and everything is grey and brown, or too cold to enjoy. The worst storm of the season will be on the day you have to drive or fly somewhere. Thankfully, this will only last for 5-7 months. Also the sun is already setting as you read this.
 
University of Minnesota athletics. Football team lost to Bowling Green. Men's basketball team is picked to finish 14th out of 14 teams. They killed the track program. Lindsay Whalen can only do so much.
 
New music from your favorite band or singer. It'll probably be super slow, overly experimental, or have too many horns. This always happens and we don't talk about it enough.
 
The global supply chain. If you're reading this and haven't ordered your holiday gifts yet, it's too late. If you're reading this and have ordered your holiday gifts, it's still too late.
 
Cutting the cord. Add up the cost of your streaming services. Compare it to your old cable/satellite bill. Remember that none of them carry the Twins or NewsRadio seasons 1-4. Scream into a pillow.
 
Minnesota United. They're fighting for a playoff spot. The supporter groups want to fire the coach. They'll probably get eliminated on an own goal or forfeit because they're too injured to field an entire team.
 
Free Agency. Remember how hopeful you were when the Twins made those veteran signings last year? Remember how sad you were all summer? Yeah.
 
Uncle Gene. Dammit, Gene.