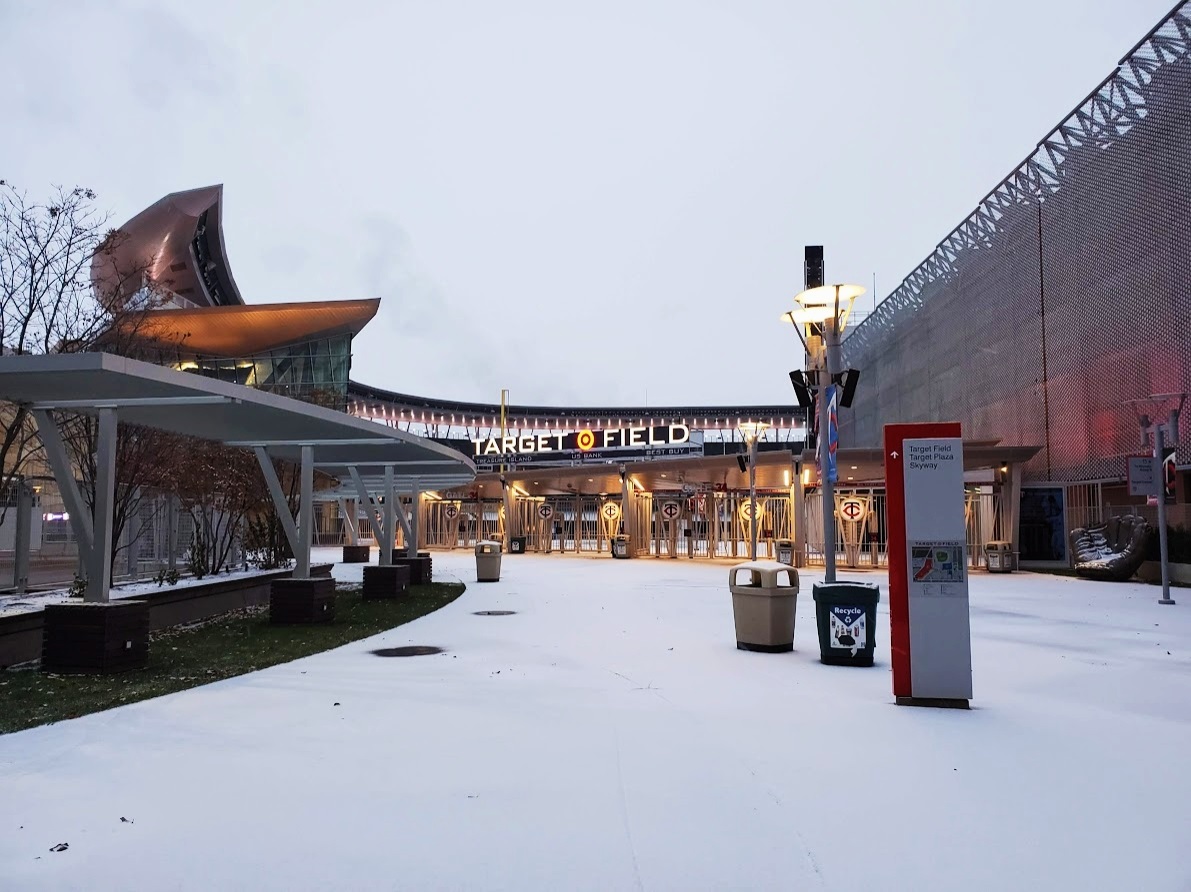 Image courtesy of Melissa Berman
TwinsFest, the team's annual fan convention, was canceled in 2021 and 2022 due to the COVID-19 pandemic. 
"We are absolutely thrilled to welcome Twins Territory back to Minneapolis for our first in-person TwinsFest in three years, while introducing some fresh elements to bring our fans even closer to their favorite Twins players and personalities in new and exciting ways," said Twins President & CEO Dave St. Peter.
Friday, January 27, features a new event called TwinsFest Live!, which the team deems an "exclusive, intimate, and entertainment-filled evening with Twins players, coaches, alumni and broadcasters" located at The Fillmore, a concert venue adjacent to Target Field. A "limited availability" of tickets will be sold in General Admission, All-Star, and MVP packages, each level with increasing benefits and access. Tickets for the General Admission level start at $35 and the All Star and MVP Packages cost $149 and $279, respectively, and go on sale December 8. All proceeds benefit the Minnesota Twins Community Fund.
"Signature Saturday" is TwinFest's standard convention event and takes place on January 28 from 9 a.m. to 5 p.m. at Target Field. It will feature the return of autograph stations with current and former Twins players, coaches, alumni and broadcasters; interactive games; memorabilia displays; and a merchandise "Yard Sale." Adult admission tickets are $20 and tickets for children 12 and under are $10. The Twins will also be hosting a youth Futures Clinic at Urban Ventures. 
As recently as 2020, autographs were available at TwinsFest both Friday and Saturday nights at its traditional convention format. TwinsFest Live! is designated as a non-autograph event, per its website. 
TwinsFest began in 1989 and, at its peak, drew almost 35,000 fans to the Metrodome. Because Target Field is an outdoor stadium and TwinsFest takes place in the middle of the frigid Minnesota winter, the Twins utilize the stadium's indoor areas, like their club level, for the fest, so since then, attendance has been about half of the amount of its Metrodome heyday. Twinsfest pared down from three days, Friday-Sunday, to two in 2020.
My take
While I am glad that TwinsFest is returning this year (looking at you, White Sox) and it signals one more step towards perceived normalcy, I do not entirely blame fans who might find themselves a bit disappointed in looking at the weekend's events, which in reality, are only two days (and only one day of the traditional, revered convention). While I'm sure those in attendance of TwinsFest Live! will find the event unique and enjoyable, the high price point and limited quantity of tickets will likely make it out of reach for many. Plus, with its 7 p.m.- 10 p.m. timeframe, talk of a "cash bar," and lack of seating for General Admission tickets, it does not seem geared toward families. 
Regarding Signature Saturday, growing up, some of my fondest memories and formative experiences as a Twins fan were at TwinsFest. My older sister was so Twins-crazy as a teenager that she recalls going all three days. While all the other experiences at the festival are great, the most coveted of all is the player autographs and photo opportunities. In my family's living room, we have a framed photograph of our entire family with Harmon Killebrew at TwinsFest. (Yes, he was every bit as kind, classy, and friendly as everyone says; my mom still talks about that meeting to this day). I remember my family also having a long, probably 10-minunte conversation with former Cleveland pitcher Bob Feller. With only one 9 a.m. to 5 p.m. day of the actual convention (and very limited hours at that- it seems it should go until at least 8 p.m.) it is not hard to imagine that lines for players might be long and overwhelming and that when fans do meet the players and coaches, it will have to be brief. 
Some on social media were less than impressed with the number of current players listed on TwinsFest's bill and noted it is less than in past years like 2020, but the TwinsFest page states to "check back often for updates" on players, so it seems too early to judge (Correa TwinsFest appearance post-contract, anyone?) Regardless, I am happy that TwinsFest is back for 2023 and especially hope that the team's littlest fans have as fun of an experience as I did, but I worry just how family-friendly the event is becoming. 
--
Do you think you'll attend TwinsFest in 2023? What do you think of the two-day schedule and revamped events? Let us know in a comment below,