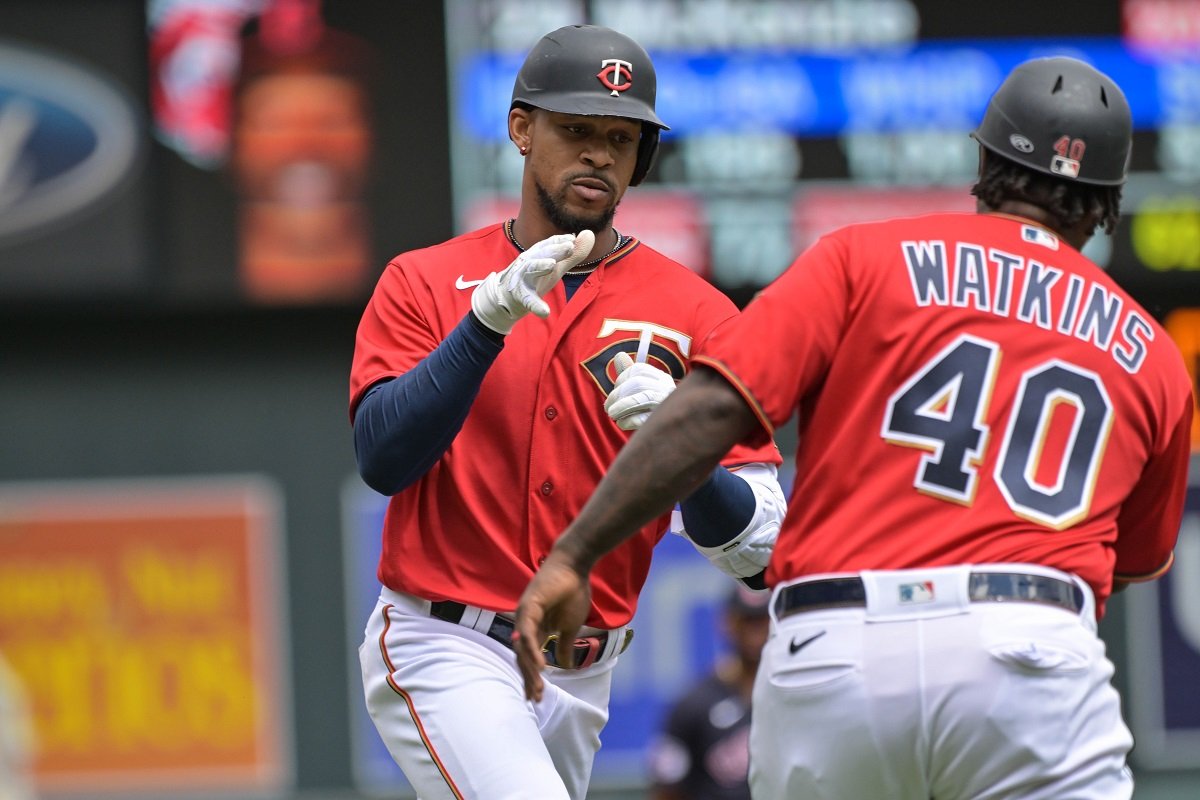 Image courtesy of Jeffrey Becker-USA TODAY Sports
Fans didn't have to wait long- the very next inning, Byron Buxton hit a home run to left field, his 11th of the season. As Buxton high-fived his teammates in the dugout and fans in the stands celebrated, the Target Field big board displayed "1000th Home Run" on the bottom of the screen. The Twins' Twitter account tweeted out the milestone (and so did I). 
But was it actually the 1,000th Target Field Home run?
Shortly after Buxton's blast, tweets started surfacing calling into question whether Buxton's home run actually did represent Target Field's 1,000th home run. It appears the discrepancy was first spotted by eagle-eyed Twitter user @TwinsDingers, a Twitter account that primarily tweets videos of past and present Twins home runs. The user noticed that the Twins appeared to be including an April 18, 2018 Miguel Sanó home run hit during the 2018 Puerto Rico Series in their official count. During this series, the Twins played Cleveland, and the Twins were the designated home team. Thus, while it was indeed a home run the Twins hit as the home team, it was not at home sweet home Target Field. 
@TwinsDingers was keeping his own home run count and noticed the discrepancy immediately. 
"I have had a 1,000th home run tweet in the drafts for about two weeks now, just waiting for it to happen. So I knew it was wrong the second they claimed it was 1,000." the user wrote. 
The Twins did not Tweet anything differently after the discrepancy came to light, but they reportedly did issue a
correction
. 
So, with this mystery solved, it appears the wait for the official 1,000th Target Field home run continues. The Twins next return to Target Field on May 23 for a three-game series vs the Detroit Tigers, followed by another home series vs. the Kansas City Royals, so time will tell which Twin makes it official.