Minnesota Twins TV and Web Games Watched

19 members have voted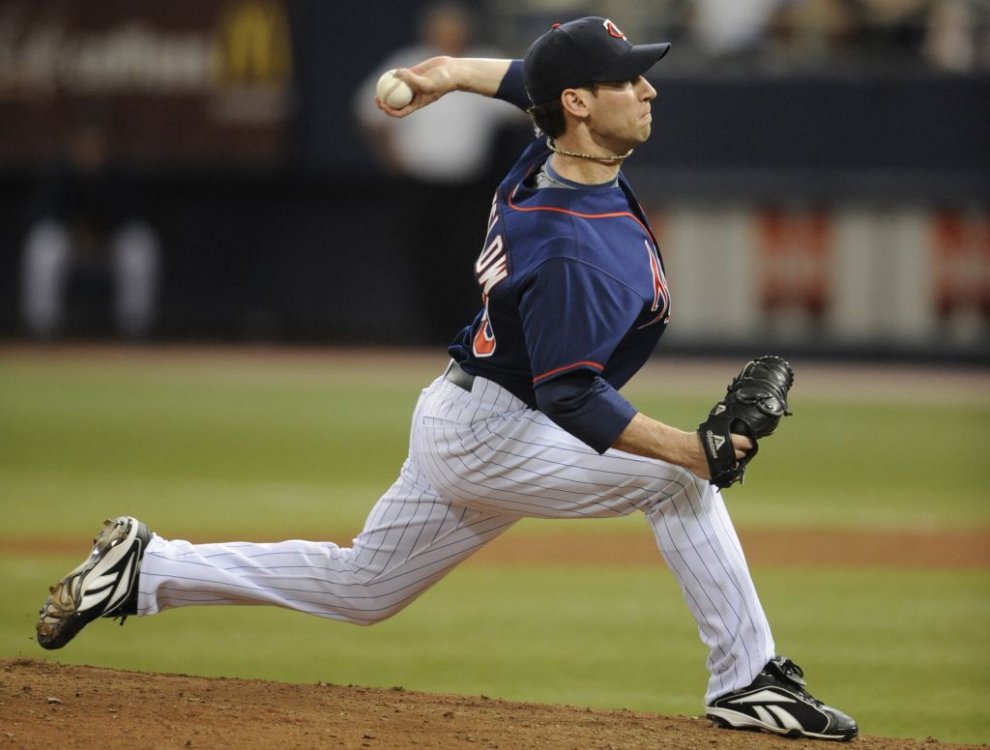 After seeing the Minnesota Twins hold off USA Baseball 3-2 on Wednesday, a dangerous thought for any Minnesota sports fan crept into my head: these guys might not suck.
The Twins are projected to improve more than any other team, but given last season, that's not saying much. Many of the 14 more games the Twins are expected to win are due to an expected improvement in defensive runs saved. The addition of Jason Castro has a lot to do with it. He came through in an RBI situation in the second inning and coaxed two scoreless innings out of Trevor May after he surrendered three consecutive hits and two runs to open the game.
May, nor any Twins pitcher, saw a Spring Training lineup, either. Craig Breslow managed to strand the tying and go-ahead runs at second and third in the ninth by striking out Christian Yelich, and getting Daniel Murphy and Alex Bregman to groundout. Those are no slouches.
Byron Buxton made another run-saving catch, Max Kepler roped another double, and it was off Andrew Miller! The Twins' biggest offseason addition had the game's biggest hit. Granted, it came off Twins pitcher Drew Rucinski, who was one of many players on loan to USA Baseball prior to the World Baseball Classic.
In fact, the only Twin who looked out of place was Danny Santana, who had a throwing error at shortstop (while Nick Gordon played second base?), and misplayed a foul popup that he really should have yielded to the left fielder. He also struck out in his only at-bat, but he is dealing with the death of his mother.
Twins relievers were perfect. Matt Belisle got Jonathan Lucroy to ground into a big double play in the sixth. He then snuck some heat by Giancarlo Stanton of all people. Ryan Pressly struck out Daniel Murphy! I know what you're thinking: it's Spring Training. These hitters don't have their timing. But there was a moment I felt a joy that most fans would find depressing.
The moment I felt these guys might not suck was when Nick Gordon doubled to lead off the bottom of the sixth inning, and the Twins didn't strand him. I know that's a low bar, but Twins fans have low bars. Brian Dozier provided great commentary on the situation, praising Miguel Sano's productive at-bat, moving Gordon to third on a long, fly ball to right. J. B. Shuck walked to continue the productive at-bats, and then ByungHo Park wasted no time scoring Gordon from third, lifting the first pitch he saw (a ball up in the zone) to right field for a sacrifice fly and game-winning RBI. "Good teams find a way to manufacture runs in those situations," Dozier said.
While I'm not ready to call this team good, I'm confident they'll be competitive and could even be buyers at the trade deadline. Sano, Buxton, Kepler, and Park are all going to be better this season. The starting rotation will be better, albeit still probably one of the worst in the league, and the bullpen is going to be better than it lets on. Having Brandon Kintzler and Glen Perkins at the back end of your bullpen isn't terrible, and Breslow and Belisle impressed on Wednesday. So instead of shopping Dozier at the deadline, the Twins could be in a position to add a pitcher…or maybe they'll do both.