The greatest Twins game of them all! The very special 1977 Minnesota Twins.
---
I wanted to relay my experience about what I consider to be the greatest Twins regular season game of them all. I was 21 and listened to the game from Toledo, Ohio on WMAQ in Chicago. I kept score and had the scoresheet for many years after!
Harry Carey announced and possibly Jimmy Piersall. The game took place June 26, 1977 with what I consider to be the most talented Twins team ever with the Great tactician/strategist Gene Mauch as manager and his nephew, Roy Smalley playing SS. 
The Twins didn't have much pitching that year but made up for it with the bats of Lyman Bostock (.336 avg, 14 triples), Rod Carew (.388, 30+ 2b, 16 triples, 14 homers) and Larry Hisle (119 RBIs).
I'm pulling in the boxscore from Baseball Reference. Your eyes will pop out when you look at the Twins offensive performances.
What stands out to you about this game after viewing the box score? By the way, with basically ONE starting pitcher, the Twins went 84-77, 4th in the AL West and Rod Carew's season was so great that he won the MVP award!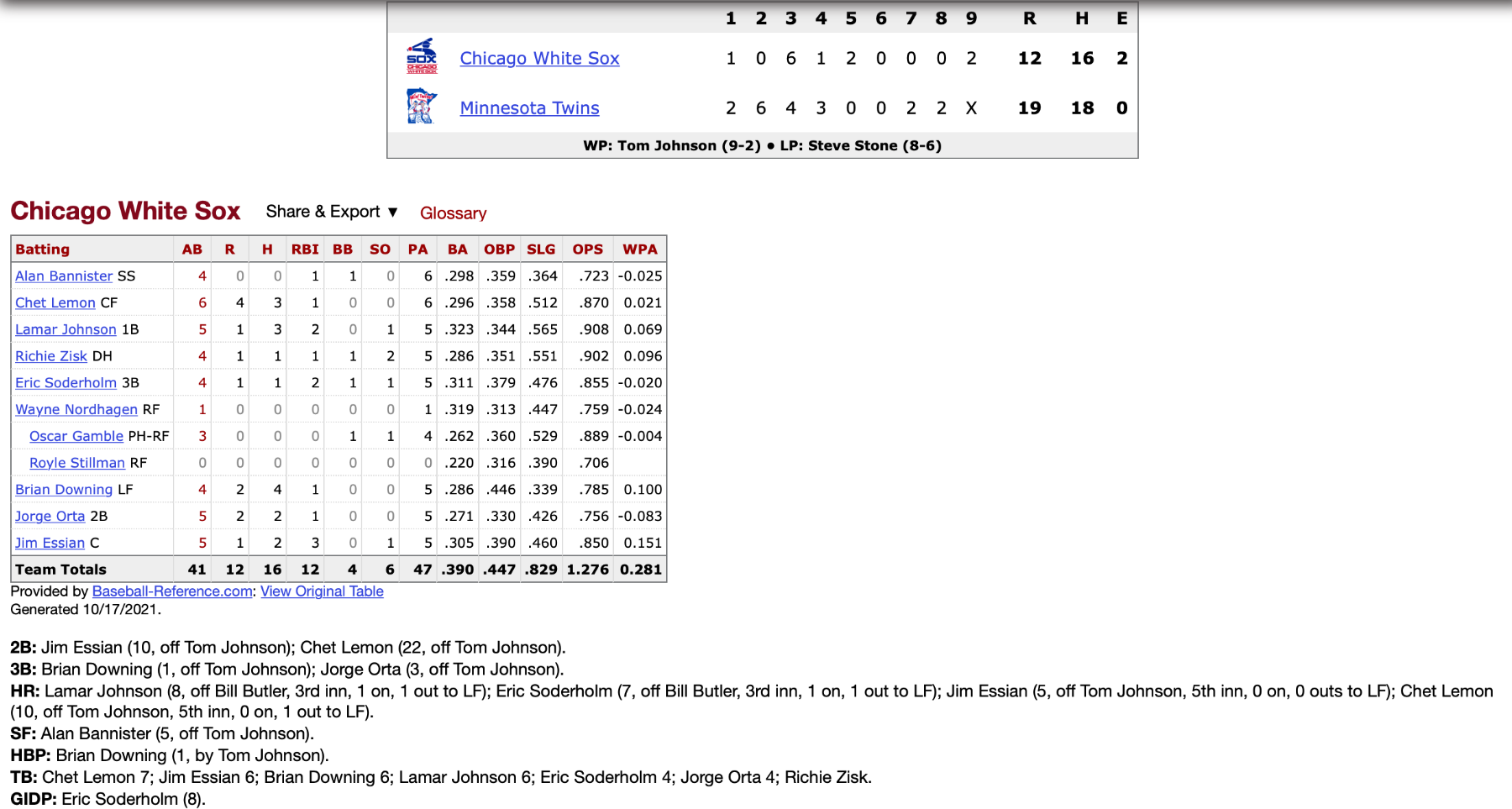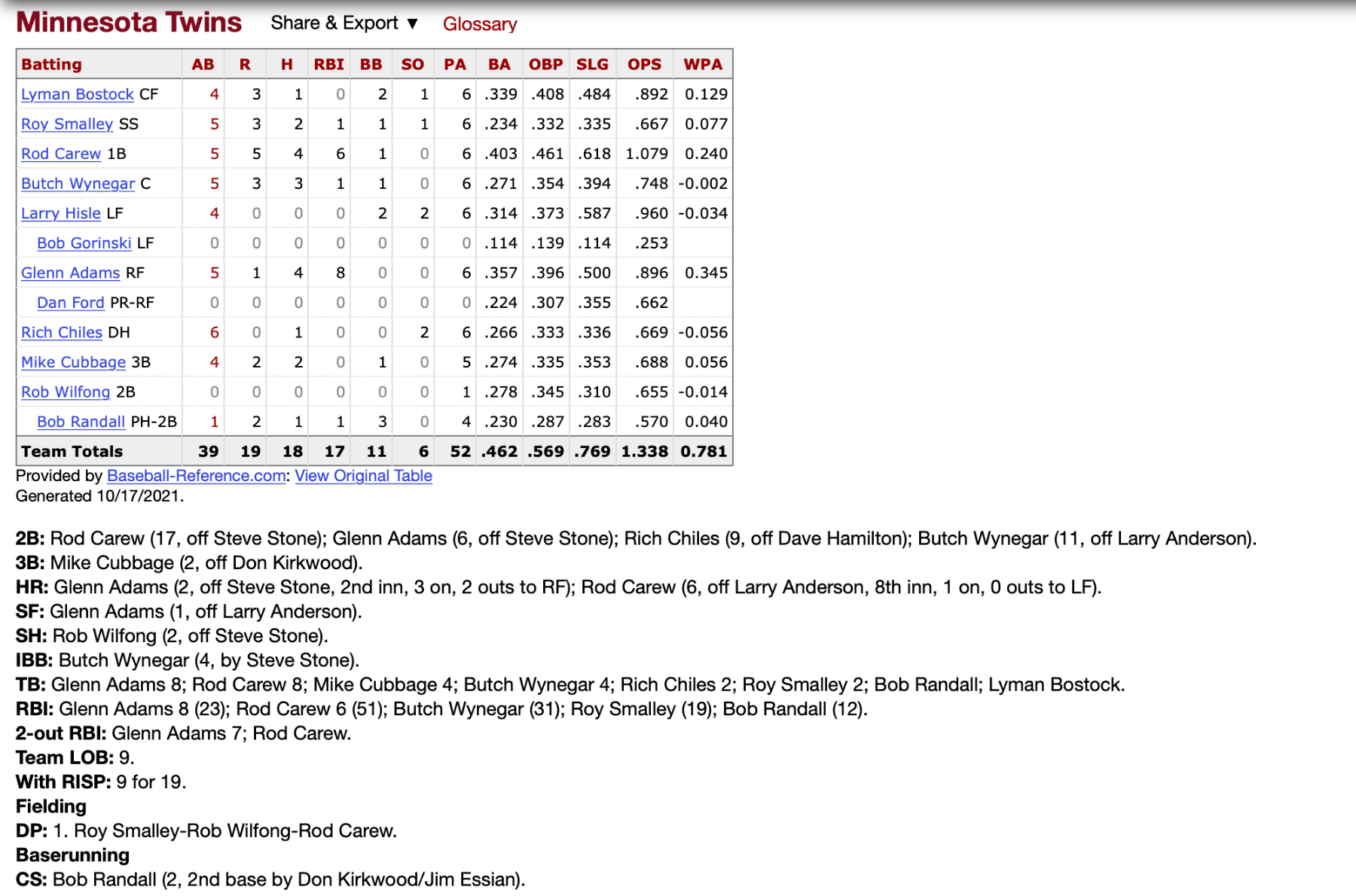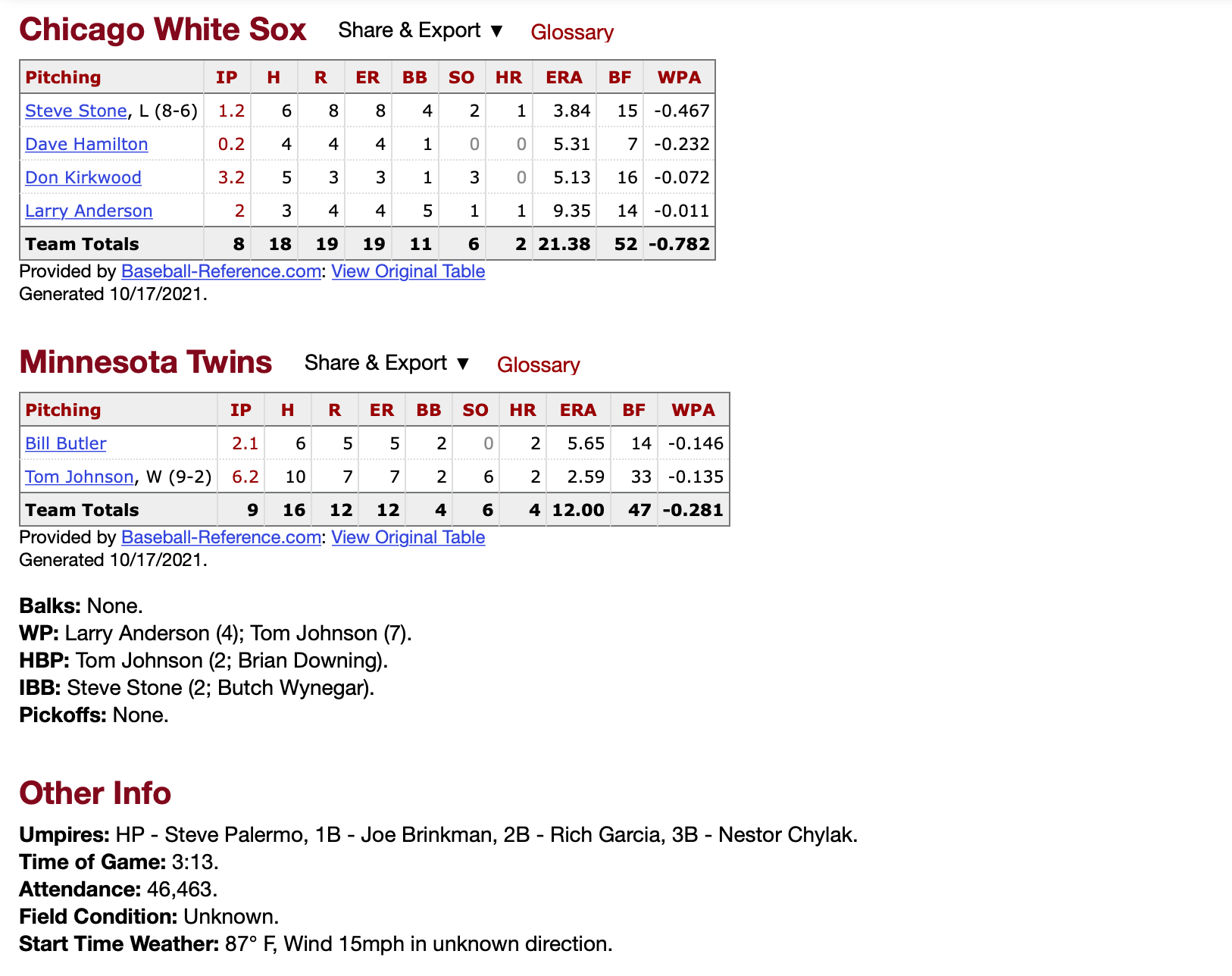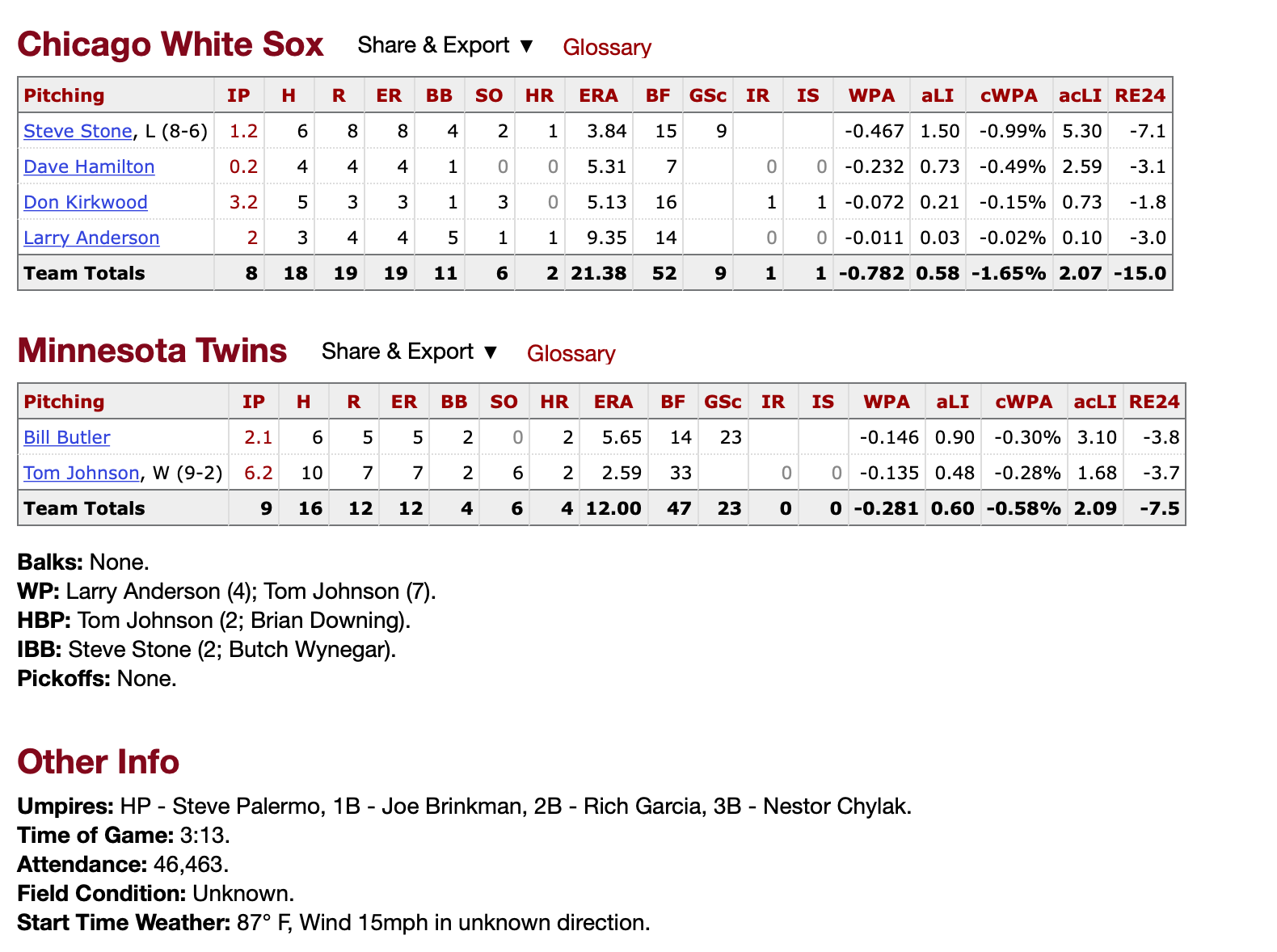 Edited by Greglw3
error correction