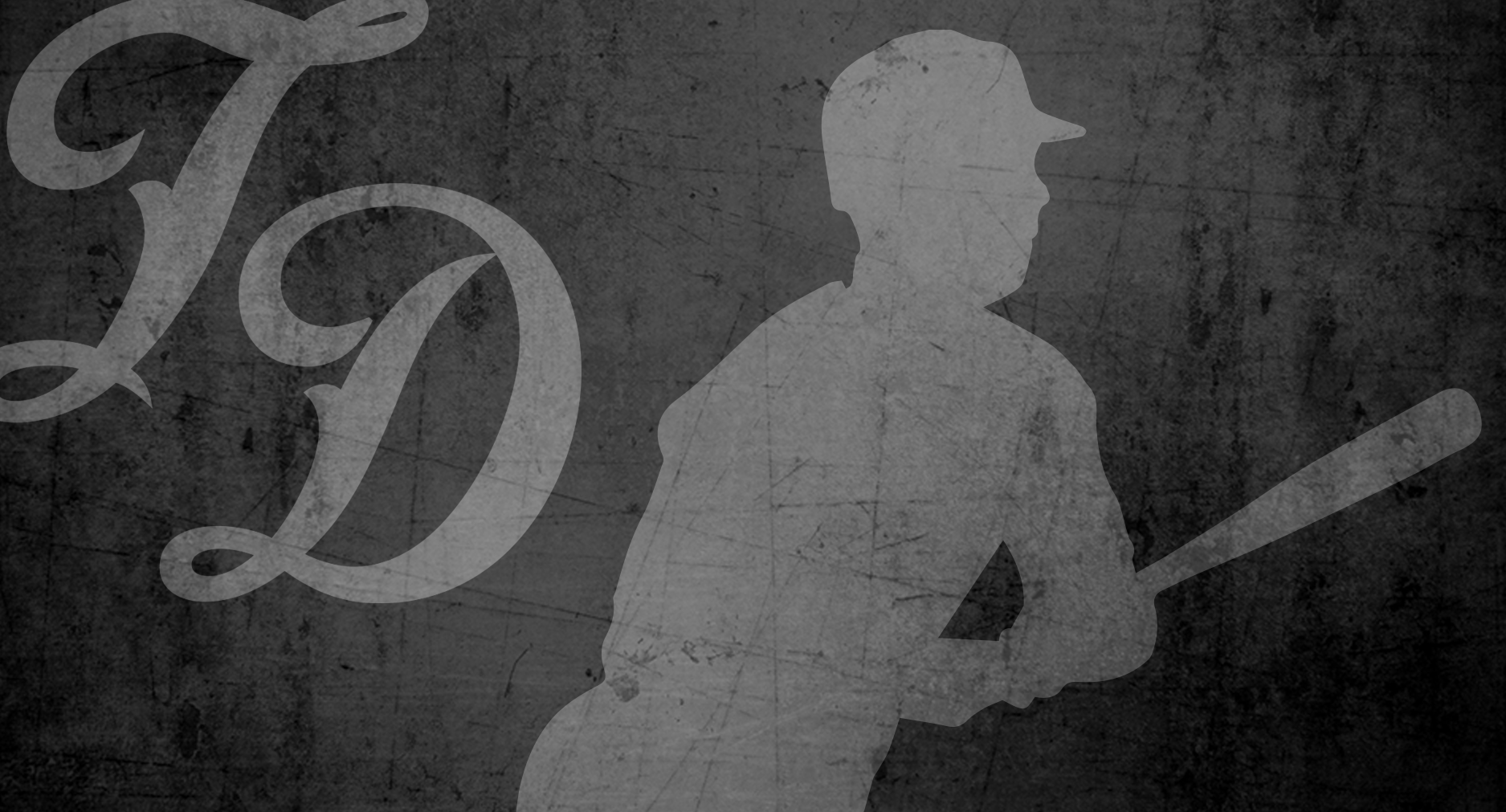 Posts

488

Joined

Last visited

Days Won

1
Profiles
News
Tutorials & Help
Videos
2023 Minnesota Twins Top Prospects Ranking
2022 Minnesota Twins Draft Picks
Free Agent & Trade Rumors
Guides & Resources
2023 Minnesota Twins Draft Picks
Forums
Blogs
Events
Store
Downloads
Gallery
Everything posted by bunsen82
2 back to back rough defensive play. Even still overall I have felt the defense has been playing well. A couple nice plays behind Gray.

The biggest advantage is he is already in the United States. As to what the current issue is I have no idea.

Good thing he hit another home run today. Wasn't sure I could continue to support him after that weak double yesterday. Lol, you keep reminding me of chicken little and the boy who cried wolf. This year I am seeing much more confidence and better contact rates which is reducing the strike out totals. We are now back to the royals who he has feasted on the last couple of years.

At this rate he won't even come close, he may not even lead the team in strikeouts. He is currently striking out at 28.8%. It appears the change in the swing is helping contact rates. I didn't watch last night but it appears his hit went to left field. If he can do that a little more frequently may get some cheap hits but also loosen up the modified shift even more.

Your post I was responding to was about OPS and everything in my post was about OPS yes I thinks it's fairly obvious, you also know there just so many hitters with an .800 batting average LOL. I was back on Gallo watch tonight hit another double.

I went back and looked at box score and game logs and you are correct. So gallo has always been known as a bad ball hitter capitalizing on mistakes. Tonight's home run was a good pitch. Low at the knees with a bit of movement and he still crushed it. We need to see more contact on these types of pitches.

Was it, never caught that. Thanks squirrel. He has become even more of the true 3 outcomes so far this season.9 hits and 6 of them homers. The most promising stat so far is strike outs are down.

That's not what the judge ordered. The judge stated 50% of the original fee needed to be paid up front paying for the near term rights. Then they need to negotiate the other 50% and whether any reductions are warranted, now the judge did state he thought 50% reduction could be warranted so based on the article I don't think mlb or the twins have a ton of leverage. I would guess is the end mark is 75%.

Small sample size but looking pretty good to me. Home run 2 walks tonight. Cut the strike outs down and we might have something.

Then after 3-4 moves they have completely moved the needle? Correa fell into their laps, it was an odd journey. However the Twins remained available, they were willing to take the chance but they also worked from a position of leverage to get a better deal than they were originally offering. The twins keep offering team friendly contracts. Buxton and now López have accepted, Berrios did not. Some players will work with you, some won't. That doesn't negate the value their moves tend to improve the team. You can't always hit the big deal you need a partner whether a player or team willing to work with you. Things have lined up pretty well this year.

No Connor had already been out and healed. He will be out for remainder of this season and next. Similar to like a Sean Mooney with a little more pedigree. 5th of 6th round.

Priellip after his last outing I was expecting to be dominant. He was good through 3 with only one run then thing fell apart in the fourth. Most likely a little nerves and not being fully stretched out and still working a bit on the feel. Zebby is definitely one I will be keeping an eye on. Not mentioned here listened to the Kernels game for an inning and they had high praise for Cavaco, seemed to have better plate discipline contact, and was playing outstanding defense at first. Still not expecting much, was more surprised to hear the name.

This is the definition of small sample size. However Detroit has been drastically behind the curve on analytics. It may not be so much Castro is a late bloomer as much as the education and support isn't as developed as with the Twins approach. That gives me hope they may be able to tweak something. However I would think it's in Castros best interest to continue to develop in AAA rather than in the big leagues. Maybe he can make the adjustments no matter where he is . . . Or it doesn't matter and midnight is coming in either case, it was a worthwhile gamble and he looks like an equivalent or step up to palacios. I continue to be impressed by the front office of making marginal improvements that add up over time.

First off I fully agree potential supersedes production often on these prospect lists. In the same token, it takes true talent and stuff to make it to the big leagues and then be successful. Ok so let's talk honestly, his raw stuff in 2020 and 2021 was elite even for college pitchers. This is what makes the scouts and projections state he has the potential to be an ace or a #2 pitcher. Now lets be clear he hasn't pitched in 2 years (not 3 as has been stated). Honestly I think one of the biggest thing that hurt Priellip last year in the draft was making the decision early to not pitch and to only focus on the scouts in controlled outings. There was no sacrifice for the team this was clearly what he thought would best serve him in the draft. Even still by all standards he was well in the recovery window to slow play it. If I have any red flag, this might be it I see #1 pitchers ultimately as bulldogs wanting the ball and will run through a brick wall, this may have been a smart play but also very passive. Had he came out even in relief and struck out a couple of the top hitters he is a top 15 pick. Otherwise one injury or tommy John doesn't make a player injury prone. In some cases it takes that risk down significantly in the future. I think health wise we will be pleasantly. Surprised. As to the stuff if he pitches the way I expect him to he will be top 5 in the prospect rankings in short order. Right now if he shows he can produce even in the lower levels his prospect ranking sky rockets. I wish good health and stand out performances.

My guess is 280 to 300 million. You had the Red Sox bidding against the Padres and also the Cubs. The Yankees Dodgers and Red Sox don't appear to want to get involved due to the cheating scandal. So we have the cubs Twins and Giants. Giants have to outbid due to higher taxes. They have money to spend so they may just throw out a crazy offer like judge. My guess is they don't. The cubs seem to have focused on Dansby. Twins may end up with the best offer.

I wouldn't be so sure. The cubs for some reason are not as enamored with Correa. I could see it coming down to us and the Giants.

That didn't occur with Lee.

To me this is where it is big. It seems like most years past the number 1 picks there is a tier if 4-6 really solid players and them after that a drop off. The twins benefitted this year in 2022 as to me there were 7 solid prospects and then a drop off. However 1-2 gems drafted players rated lower either due to falling in love with a prospect or managing the draft pool. We then had brooks Lee fall in our laps.

That is a big jump for the Twins. This will increase the available salaries to maneuver for better prospects and set us up for a really good prospect in the first round.

Correa and Buxton would be 2 elite players you can build an offense around year in and year out if they remain healthy. The contract makes sense on that front. For a year and only a year we will have excess pitching and within 2 years most of it will be gone. We will have spent a lot of prospect capital for the next 1-2 year window. I struggle with what it would take to get Correa to sign. What it will mean is the organization will have to continually hit on prospects in the next 4-5 years to make this work. They will have limited funds to fill in the gaps for the next 6 years. I think we would be better off gambling on Lewis becoming a top 5 shortstop. At this point it is a wait and see.

I will say 30% chance. The Yankees will spend their money on resigning Judge, Where I think this falls is on the Dodgers and Trea Turner. I think the Dodgers are willing to resign Turner and can outspend any other team. So does Trea Turner want to go back to a team on the East coast or resign, I say he will resign. So then it really opens up. Cubs and Atlanta could outspend. I think the Twins feel comfortable with Correa. They may be willing to do a bigger contract now that he has been in the system for a year. 7 years 245 million-250 million is the end game. If the Twins are serious which I think they are, and the two major bidders are out of the equation, the Twins have a punchers shot.

1st off we paid Julien more than Seth Gray (our 4th round draft pick). He had a heck of a run in the college world series and started to ask more than was likely agreed to when the Twins initially signed, but they were able to find the initial money to sign him after he had said he was going back. To me, he was another lottery pick that year similar to Holland. Of the two I wish Holland had hit as he is a shortstop, but Julien performing well is still a win. 2nd base and our future utility player or trade chip comes down to Martin or Julien likely. I anticipate they each will get a taste at the big leagues next year.

They won't so not even worth thinking about it. They may pay 1 year for Correa or another SS to try to do the same thing this year, give a potential trade chip while they wait for the young guns to take over.

For Martin it comes down to getting comfortable with what the Twins are asking him to do at the plate and playing defense and getting healthy. He quietly got better on defense throughout the year. He had a very rough beginning of the year on the defensive side of things. He may never be an elite SS, but a good bat average defense has a place in this game. There is flexibility in his game that he can likely move to second or Outfield. We are starting to get a glut of SS prospects, although if all make it to the big leagues you could have infield of Martin 2nd, Lewis at SS, Lee at 3rd. My gut feel is Martin is a 300 hitter, 400 plus OBP mid .800 OBP player with lots of steals. I received lots of pushback this summer. He has now had 2 injury riddled years along with some subpar hitting. However, with better confidence and a more refined swing I think we will start to see Martin get back to the hitter he was before.

Where is the article about how many players have outplayed their rankings. You would have at least 6 up to 12 players including those that were traded. Headrick, Festa, (Hajjar, Encarnacion-Strand, Steer, Povich - all traded) Raja, Varland, Celestino, Winder, Ryan, Julien, Palacios, Helman, Mooney, Raya, Rodriguez. This also doesn't consider other players that are doing well. Overall the prospects played better than expected overall.