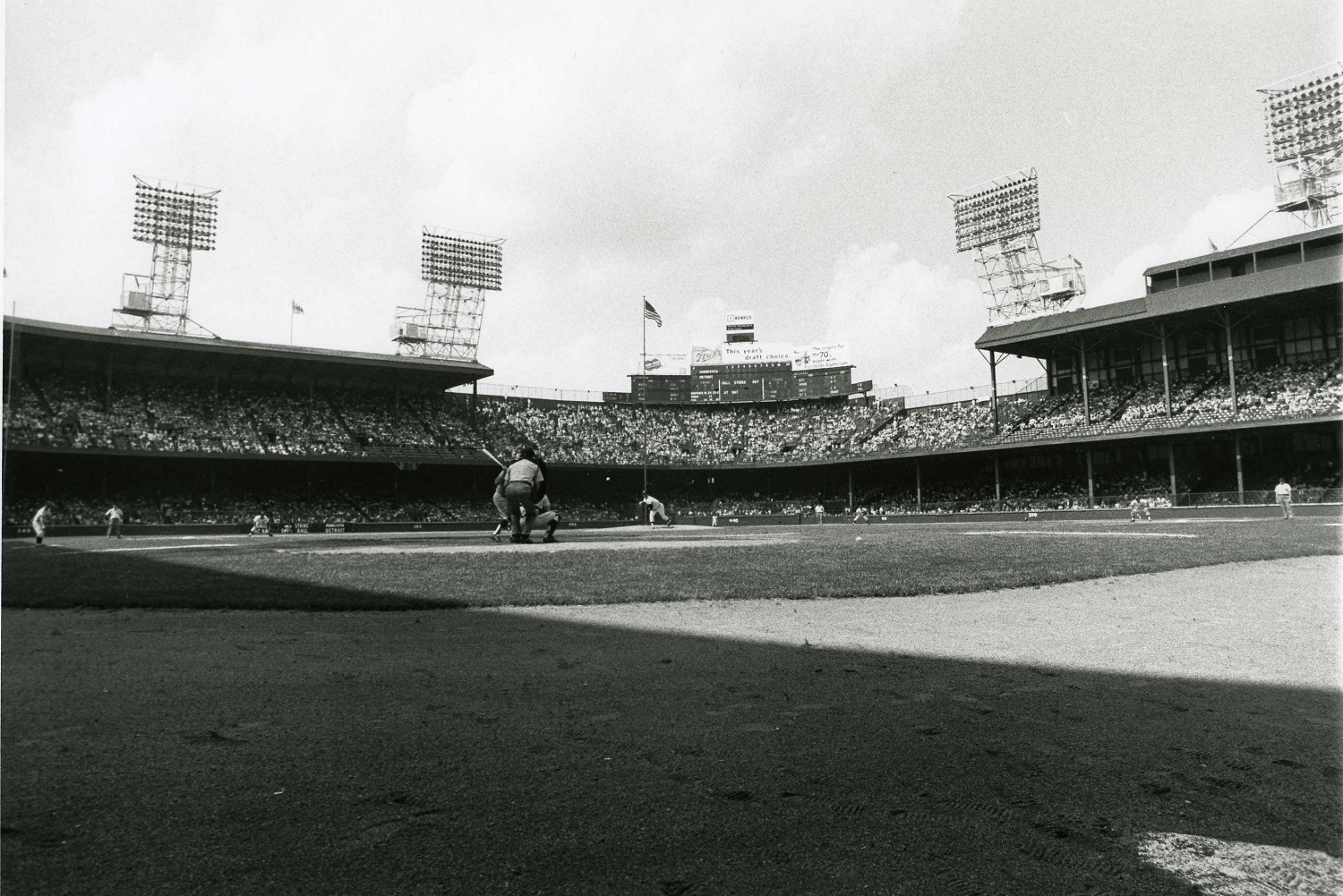 Image courtesy of Malcolm Emmons-USA TODAY Sports
The baseball world lost another brother in their fraternity last Sunday. Sandy Valdespino, one of Sam Mele's bench weapons on the 1965 World Series team, passed away in Moultrie, Georgia, at the age of 84.
Signed by the legendary scout, Joe Cambria, Valdespino made his American baseball debut in 1957, crushing a homer in the Texas League that earned him notice in The Sporting News (Cohen). Valdespino—who was originally named "Hilario," only taking on the name "Sandy" because minor-league manager Johnny Welaj thought he looked like Dodgers player Sandy Amoros—bounced across the minors, playing around the U.S. as he fought for promotions. 
Jim Kaat recalled rooming with Valdespino in Missoula, Montana in 1958: "We rented a room in a house … I think it was 16 bucks a week,'' Kaat said. "I was 6-foot-5 and white as snow, and Sandy was 5-foot-6 and a black guy in Montana 65 years ago. We made quite the pair strolling down the streets of Missoula." (Reusse, Miller) 
As a Cuban player during the Castro revolution, Valdespino navigated choppy political waters, leaving his home country to focus solely on baseball following 1961.
"I was very lucky," he said. "In the beginning, I was kind of worried. What if I don't make it? What am I supposed to do? But I work hard. I work hard and I keep myself in good discipline. I make a lot of friends. It was good for me." (Seegmueller).
1965 proved to be his opportunity. After leading the International League in batting with the Atlanta Crackers the prior season, the Twins found room in their lineup for the potential star. Playing time was inconsistent—a start here, a pinch-hit there—as Minnesota stacked outfield proved tough to crack. Valdespino found his niche. An especially fruitful June embodied his 274 plate appearances and consistent play as a late-inning substitute; he played in 108 games that year.
Earning three starts in the World Series, including a spot in the two-hole for the opening match, Valdespino cracked a trio of hits, but couldn't help overcome the great Dodgers pitching machine in a seven-game loss. 
Despite earning the opening-day left field spot over Bob Allison, Valdespino could not build off his rookie season; 1965 proved to be the most successful season in his career.
A second dry season in 1967 begat a journeyman series of seasons. While he rubbed elbows with stars like Hank Aaron, Phil Niekro, Joe Torre, Joe Morgan, and Amos Otis, the magic never returned, and Valdespino retired from MLB following 1971. His playing career ended in 1974 after a venture in the Mexican League.
Despite a memorable World Series performance, Valdespino's most cherished MLB memory was an outstanding catch he made in 1967.
"We were winning, 5-3, and Dean Chance was pitching, but he started to have a little bit of trouble in the eighth," Valdespino said. "So they took him out and put me in the left field, so I could (hit in the pitcher's spot in the lineup). They pulled Bob Allison out of left and put Ron Kline in to pitch. I got back there slowly and Dick Radatz came to bat. The wind was blowing in like a hurricane, and Kline threw him a fast ball. He hit it, and the ball came off his bat and took off like an airplane. I said, 'Oooh, what's this? So I took off running to see how far that ball was going to go over the fence." (Seegmueller)
But the ball didn't end up flying too far.
"When I jumped, my spikes caught the fence and kept me on balance," he said. "I saw the ball and threw my glove up and it went in. Whop! That was one of my greatest catches ever; they are still talking about it. They have it on a replay they show." (Seegmueller)
For Cleveland's manager, it was the greatest catch he ever saw, and with Joe DiMaggio in the stands for the game, it was a beautiful showcase of what Sandy Valdespino could do on a baseball field.
Sources:
Cohen, Alan, Sandy Valdespino, SABR.
Miller, Chris and Reusse, Patrick, Former Twins outfielder Sandy Valdespino dies at age 84, StarTribune.
Seegmueller, Tom, Albany's Sandy Valdespino recalls escaping Cuba to baseball's Major Leagues, Albany Herald.